Let's Start This In Australia!
By: Phoebe Ackland, ellaslist
"Just when I was about to give up hope, my quiet and reserved daughter belted out a loud "YES!!!," followed by a massive fist pump and a little dance as she laid eyes on her first find. "
Check out the awesome community initiative happening in many states and communities around the U.S: a painted-rock treasure hunt!
Basically, you find some large, flattish rocks, paint them in acrylic paint and decorate them in the most creative way you can, hide them in a local playground, walking track or park, join your local Facebook group (for example Port Angeles Rocks) and give your fellow members a hint at where they might find their new treasure! On the other hand, as well as contributing with incredible rocks, you can also go on a local scavenger-hunt of sorts, and post photos to the Facebook group of what you manage to find. How cool is that!
It's A Hit In The States
Sara Lindberg and her daughter(quoted above) managed to uncover a particularly gorgeous Ladybeetle rock on their first rock-hunting adventure. Lindberg shared her exciting tale with Parent Map, expressing the sheer joy and excitement when, just when they were about to give up hope, they found a real beauty, which they then shared with their local group, Kitsap Rocks.
According to Lindberg, Kitsap Rocks (which was inspired by Port Angeles Rocks) was founded by a group of women who thought that a community art project such as this would be fantastic for homeschooled students in Kitsap County. It now has well over 6,000 members, providing a sense of community among local families and residents as well as an exciting weekend or after school activity.
Let's Rock It Downunder!
We are so in love with this concept, and are thrilled to have found a few NSW-operating groups! If you're an Inner West family, check out Inner West Rocks- one mummy posted to a popular social media mum's group that she couldn't recommend getting involved with your local group enough. "We've spent the beautiful sunny days exploring the neighbourhood and meeting other rock hunters along the way.....there's hasn't been a single request for the iPad in two whole days!" There's also NSW Rocks, who have almost 6,000 members!
If you love the idea too, why not start up your own local community Facebook Group- like 'Sutherland Shire Rocks' or 'Eastern Suburbs Rocks'? We bet it'd be racking up the followers in no time.
We can't tell what children would love more- creating magnificent rocks, or finding their own special little treasure.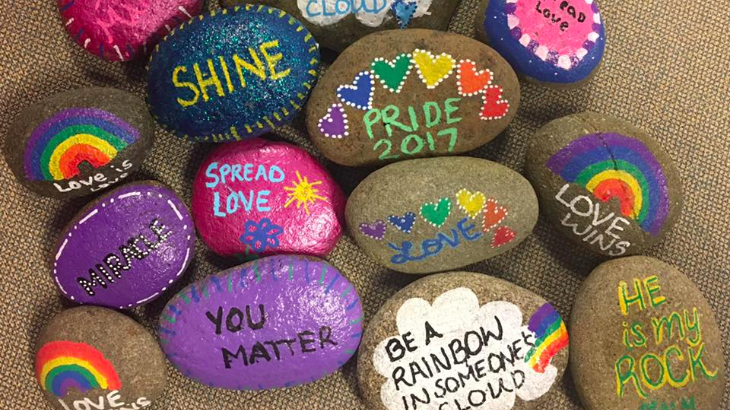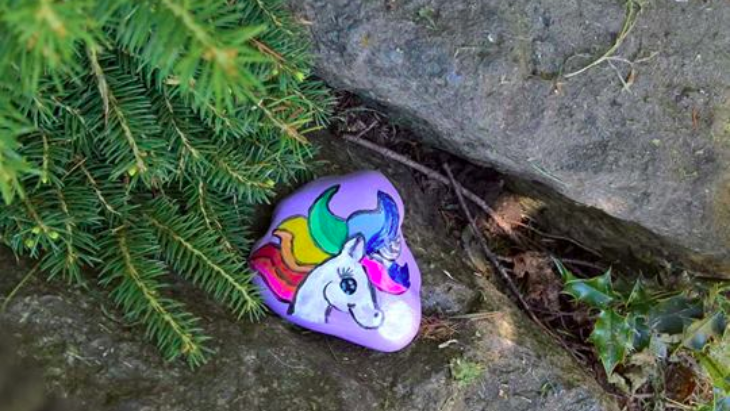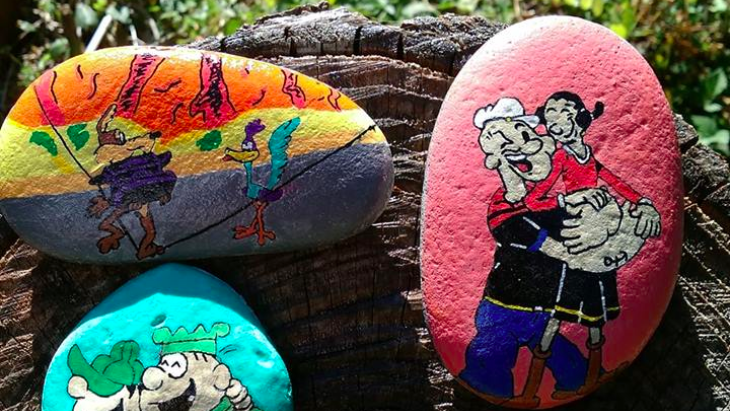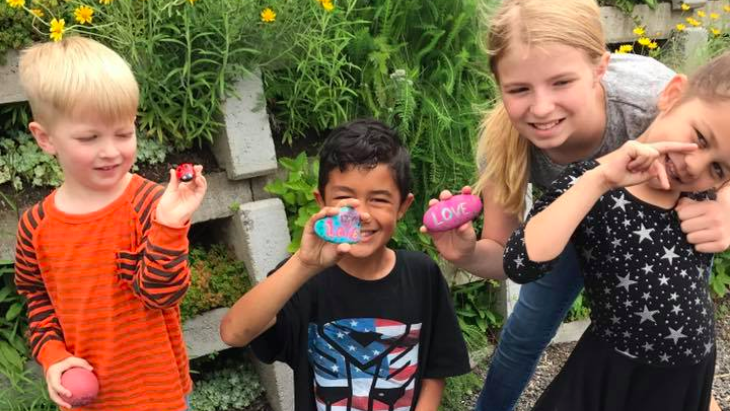 Jessica Ann Hartung/Kitsap Rocks
Love the concept? We want to know! Comment on Facebook.
Reviews

Reviews get lonely too
Be awesome and write a review