Kokoroya: Kid-Friendly Japanese At Its Best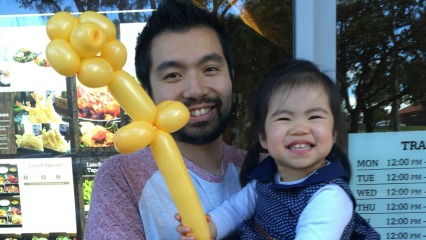 By: Karina Lee, ellaslist explorer
Kokoroya is a child and pram friendly Japanese restaurant, and a big hit with families- you only have to look around you to see that most patrons here are families! It's fresh tasty Japanese food, served in a setting that has been designed with kids in mind.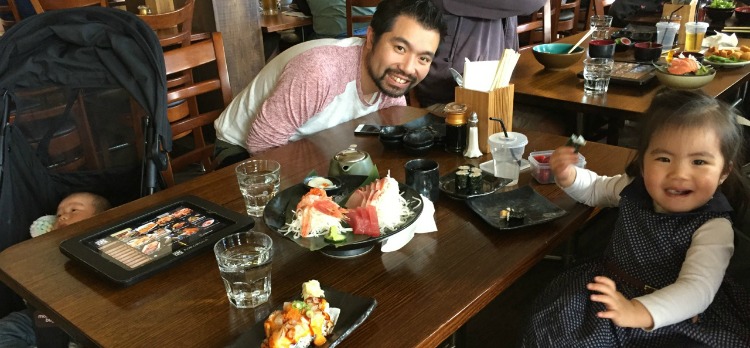 What Does This Restaurant Offer?

Spacious and pram friendly – staff are more than happy to move around tables and chairs to ensure every pram and high chair will fit.
It is also extremely child friendly – When staff take you to your table, they automatically set up high chairs for you, children get served water in plastic cups with lids and straws (ingenious idea to reduce mess and spillage!). They have a mountain of high chairs so it seems they are expecting lots of little ones. Their website even has a page called "For Mums" which states that their space is aimed for kids to enjoy play and eating while parents enjoy some down time.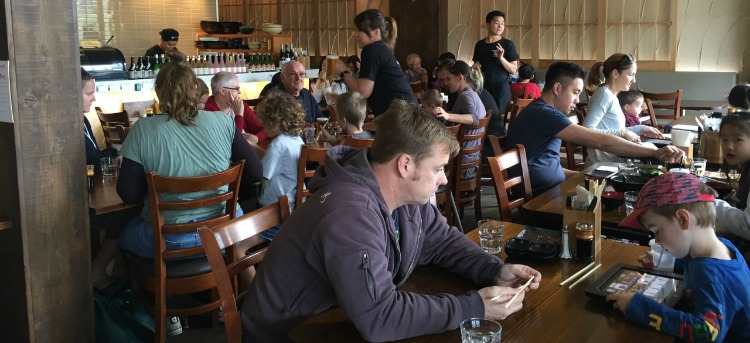 Awesome Staff And Great Kids' Facilities

The staff are welcoming, friendly, accommodating and comfortable with kids. It's warm service with a smile, no matter how busy they are.
There is a gated play area – located at the entrance, this play area has padded flooring and a no shoes policy. There is an iPad screen showing cartoons in one corner.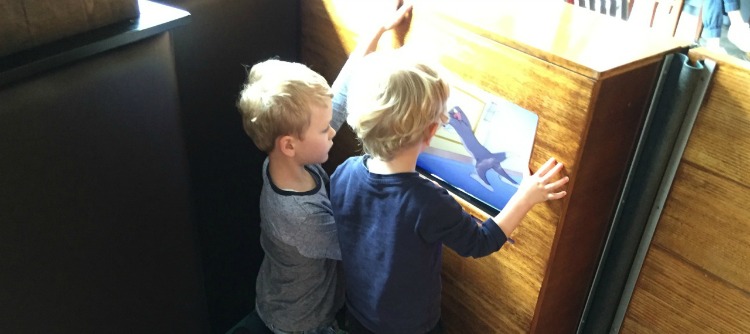 There are plenty of toys for the kids to entertain themselves with. Another children's highlight is the colouring in stencils – double sided with a picture of Cinderella and Buzz Lightyear when we were there. They also provide good quality wind up pencils. You can help yourself to these up the front and staff don't seem bothered when they have to put everything back for you when cleaning your table. I am constantly seeing staff carrying trays of dirty dishes, cups and pencil holders!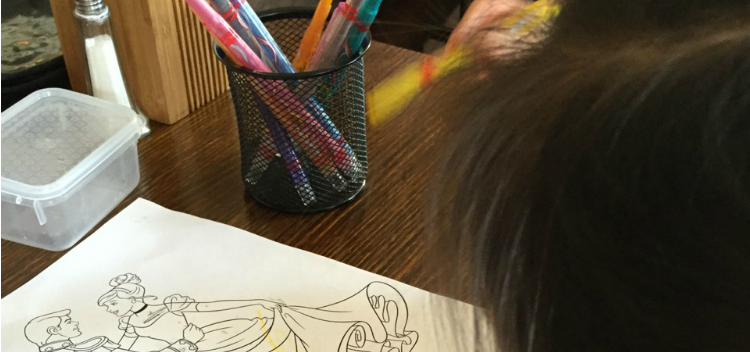 On your way out, don't forget to ask the staff member at the counter for a balloon animal or flower. Even if the restaurant is busy and there are people waiting, they will happily whip something up effortlessly.
Fresh, Tasty Food

The menu here is not that fancy pants, but it does have all the basic essentials. Food is tasty and fresh. Prices are reasonable with most items around the middle range. Lunch specials are also available. There is also a great sake selection so the adults can have a drink while the kids are entertaining themselves! We ordered the Large Sashimi Mix, Dynamite Scallop Roll, Beef Veggie Hot pot, Grilled Teriyaki Squid, egg mini rolls and green tea. Delicious!
The kids menu is very reasonably priced. Kids meals also come with little jelly cups. Kids sized portions of adult drinks are also available.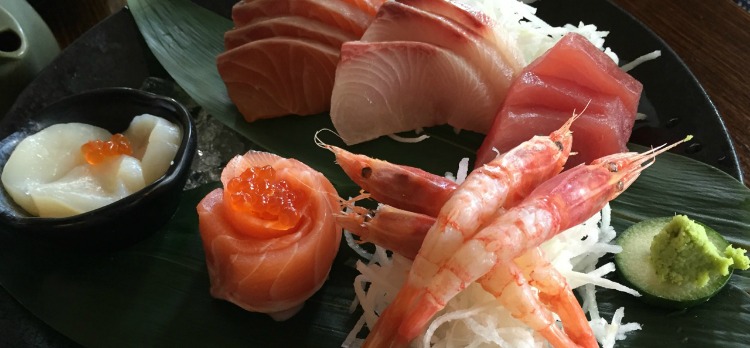 Other Highlights

You order using an iPad – kids will find this entertaining, and it also means you can order when you want, and throughout the meal.
Change tables are available in one of the two toilets out the back. Toilets are spacious so you can wheel you pram in there.
There is ample parking nearby including street parking and a big public car park across the road. Restrictions do apply at certain times so please check street signs.
Top Tip: On weekends it can get quite busy so I would recommend booking in advance otherwise you will have to queue up. Fortunately, the queue does seem to move quickly – maybe it's because most of the patrons have children (impatient & bored ones) and long lazy meals are not possible with kids around!. We stayed for about 1.5 hours and in that time, we saw a high turnover of tables. Despite being busy, the staff will never rush or ask you to leave.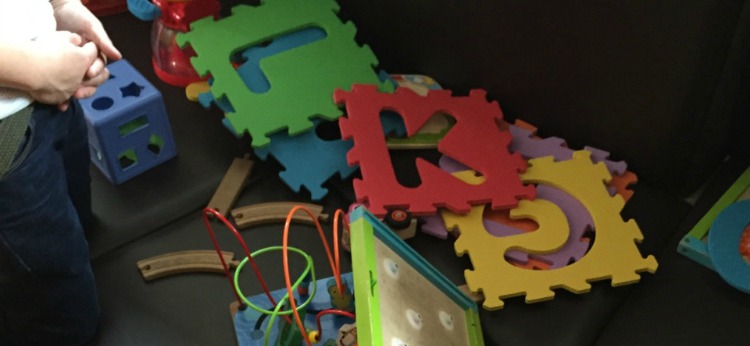 In a Nutshell

What makes this cafe kid-friendly? Kids menu, gated play area, plenty of high chairs, spacious and pram friendly, friendly staff, balloons, colouring stencils and pencils, kid friendly cups, change table.
Atmosphere: Buzzing, busy, spacious, casual and relaxed.
The Food: Tasty and fresh.
Value-for-Money: Medium range
Special features and Fun bits: Gated play area with cushioned floors, an iPad screen, plenty of toys, balloons, colouring in stencils and you also get to order from an iPad.
Who is the cafe best suited for? Families with kids of all ages, singles, groups.
What did you love? The yummy food, the friendly smiley service, balloons on the way out. It's buzzing in here and a bit on the noisy side but that's perfect if you have kids. Got a crying baby?? No worries, no one will notice and you are probably not alone anyway!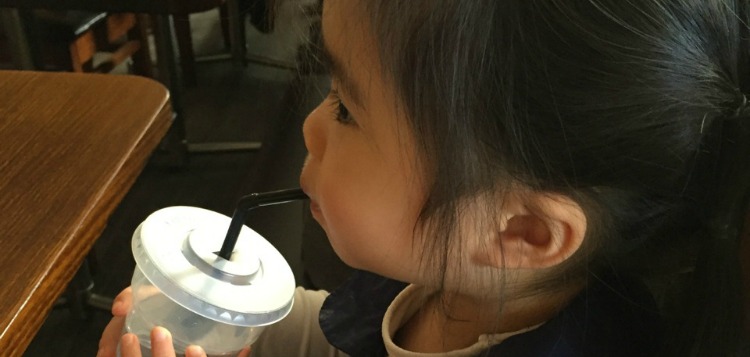 What You Need to Know

Opening Times: Monday to Wednesday – Lunch 12pm to 2.30pm, Dinner 5.30pm to 9pm
Thursday – Lunch 12pm to 2.30pm, Dinner 5.30pm to 9.15pm
Friday & Saturday – Lunch 12pm to 2.30pm, Dinner 5pm to 9.30pm
Sunday – Lunch 12pm to 2.30pm, Dinner 5pm to 9pm
Phone: (02) 8347 2226
Address: Shop 1 & 2, 665-667 Anzac Parade, Maroubra NSW 2035
More Info: Visit their website.
Reviews
We love love love this place! Wish it was still a hidden. Maroubra secret tho x