Is Polo Posh Or Is That Just Horse Play?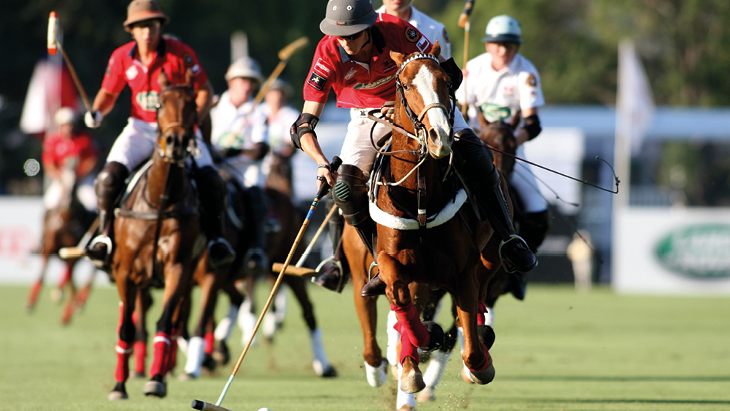 By: Alex Harmon, ellaslist
Hear the words polo and no doubt you immediately think of posh, handsome men of royal blood playing to a field of rich punters in their finest white trousers.... right? Well, what if we told you that polo can be a fun activity for the whole family where social status and wealth are on an even playing field? Where kids can enjoy the spectacle without the snobbish stares from high societal onlookers. And there's not am upturned Ralph Lauren polo shirt in sight... okay maybe you'll see a few of them.
We go behind the scenes at the XI FIP World Polo Championship in Sydney to discover what to expect ahead of the games and why it's an event for all to enjoy, regardless of your bank balance or blood line!
Is polo really that posh?
Well yes and no. "Polo has a posh reputation", explains CEO Peter Higgins from Sydney Polo Club. "But this comes from it being played by royals around the world. In truth, polo is played by people from all walks of life and was traditionally played as a military exercise." It's a bit like cucumber sandwiches, pretty much anyone can make them but for some reason we associate them with the aristocracy. In actual fact there are still many military polo teams today and in Australia polo is played by all walks of life. "In Australia this 'posh' reputation definitely does not stand as many players come from generations of farmers," adds Peter. If you break it down (cucumber sandwich style), it's really just hockey on a horse... there's nothing to be intimidated by!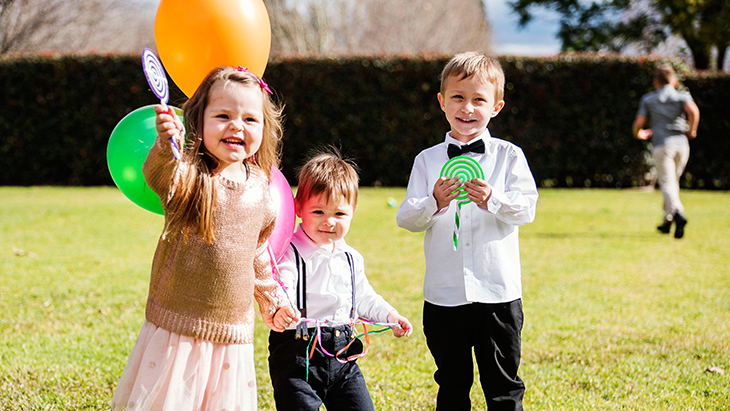 It's a family friendly event
At the XI FIP XI FIP World Polo Championship in Sydney, children are welcome with open arms, in fact they even get FREE entry (children under 15) so there's no reason why they shouldn't attend. "It's an equine and arts festival with polo at the forefront, but families at its heart," explains Peter. "We've got everything from an animal nursery and rides to face painting, a remote controlled boat lake (for the kids or even the 'big kids') to a world class art exhibition. Polo is a real spectacle that will thrill people of all ages, but we also have jousting, show jumping and rodeo going on throughout the programme. Importantly, there is lots of space for kids to run and play." The week long event has lots on for families however the first Sunday (22nd October) is an extra special day for kids. There will be fashion shows and dancers and singers performing all day. Pony Club NSW will also be running their competition games on the Celebrity Field, so if you are interested in finding out more about getting your kids into polo then this is your chance.
Get the kids divot stomping!
Who else remembers the divot stomping scene in Pretty Woman and wants to give it a go? One of the oldest traditions of polo is also the most exciting for spectators. "Divot stomping is a fun activity that everyone is encouraged to get involved in, especially the kids," says Peter. "In polo it is important to have as level and smooth a playing field as possible." Because the horses are repeatedly riding up and down the field during the match and can badly cut up the surface, divot stomping, or 'treading' is as it's otherwise known, is when people walk out onto the field and replace the grass in the damaged areas. This keeps the field playable for the remaining chukkas, it's also a great way to get close to the horses and polo players! "Divot Stomping is a chance for little feet to make a big impression," adds Peter.
An easy game to follow
Okay we get the stomping bit, but is polo a difficult sport to follow? "Polo is a really easy to game to pick up even if it is your first time coming to watch," explains Peter. "Two teams of four players ride around the large field, the aim being to move the white ball into the opponent's goal using the wide part of their mallet. The most important things to remember is that the teams switch sides every time a goal is scored, and that play is split into 7 minute 'Chukkas' to give the horses (and players) a chance to rest." Like we said.... hockey on horses...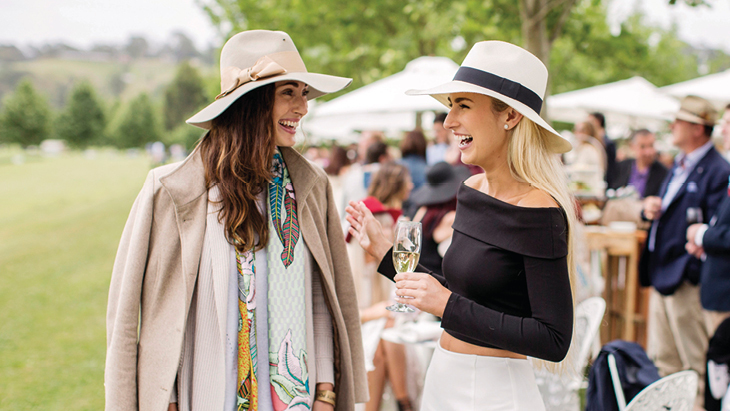 The all important dress code
Okay, so we know it's a fun event for the whole family, but do we need to dress like a posh Julia Roberts and put our kids in their Sunday best? Apparently not says Peter. "The official dress code is what ever you feel comfortable in, or dress to support your Country," he explains. "Break out the Green and Gold; feel free to wear country flags and scream for your team. For a more sophisticated look summer dresses for the women and blazers for the men." And remember, this isn't the Melbourne Cup. "Fascinators aren't worn at polo games but crowns and hats are; being sun safe at the polo is a priority," says Peter. "One thing to note is that most of the time outside is spent on grass, so wear wedges or boots instead of heels to avoid sinking in!"
Polo players in the making
Worried that the kids are going to love it so much they now want to play? They can, says Peter! "Unlike many other sports, there are no age minimums, kids as young as 10 often compete in tournaments. The best way to start is with general horsemanship, learning one end of a horse from the other," says Peter. "There are many Children's polo clinics held throughout school holidays year round." And before you start fretting about the cost of owning your own horse, you do not even need your own horse to get involved. Maybe you'll be inspired to jump on a horse too! "For mums and dads who want to play, there are number of polo schools that operate in the local area, they are a fun way to get introduced to the sport and no prior riding experience needed," suggests Peter.
Well, there you have it. You needn't worry about anyone getting off their high horse, this polo event is for everyone!
The Details
Where: Sydney Polo Club, 100 Ridges Lane, Richmond NSW
When: 21 – 29 October 2017
Cost: Adults from $50, Kids 15yrs and under FREE
For more information and to buy tickets visit the website.