Ice Cream Doughnuts: Make Them Yourself!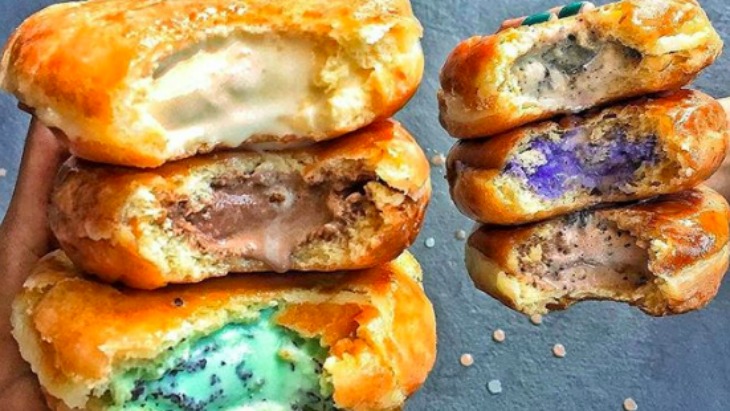 By: Phoebe Ackland, ellaslist
B Sweet, a Los Angeles-based dessert bar has gone and made every American child's summer treat dreams come true. They've just released 'Halos', which are fresh, warm, glazed doughnuts with your choice of their 6 weekly ice cream offerings heat-sealed inside! The best of hot meets the best of cold.
According to their menu, they describe Halos as a "hot pressed glazed donut ice cream sandwich". We're wishing we had a US holiday coming up, that's for sure...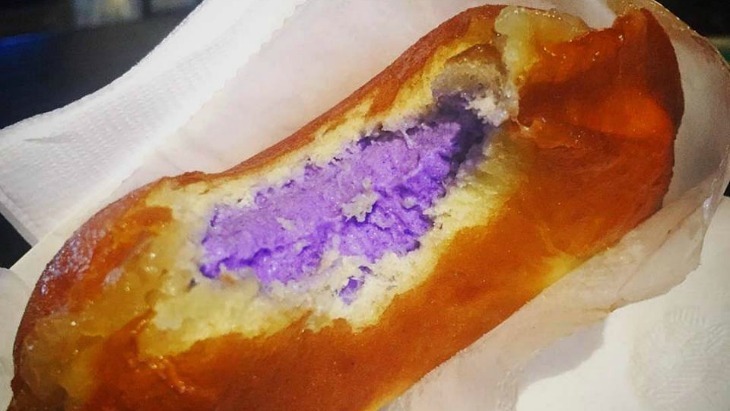 Can't Get To California? No Problem!
Taste has shared an awesome recipe for a double-fried doughnut, filled with ice cream and drizzled with caramel sauce. You're welcome:
Here's What To Do:
1. Line a tray with baking paper
2. Use a 3.5cm cutter to cut a larger hole from 8 cinnamon doughnuts and place on tray
3. Spoon 400g vanilla ice-cream into holes, packing firmly
4. Freeze for 1 hour or until firm
5. Lightly whisk 2 eggs in a bowl
6. Combine 400g buttercake crumbs and 1⁄2 cup desiccated coconut in a second bowl
7. Working quickly, dip doughnuts in egg, then crumb mixture. Return to tray and freeze for 1 hour
8. Deep-fry in a saucepan half-filled with vegetable oil at 180°C, 1 at a time, for 1 minute each side or until golden. Drain
9. Serve with warm caramel sauce
Recipe courtesy of Taste.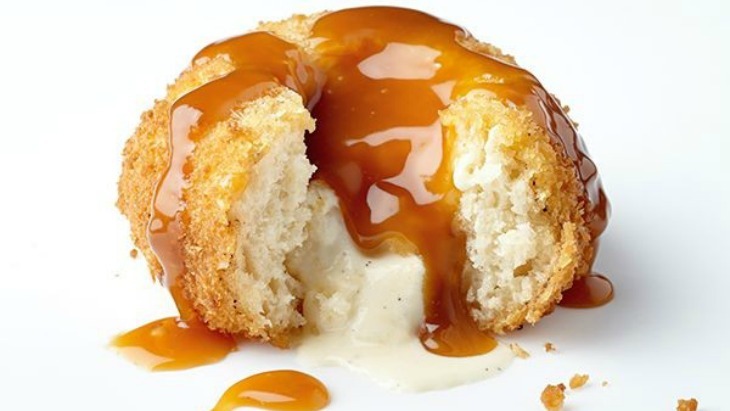 Tasty shared a slightly similar spin on this delicious recipe, including what to do to make your own glaze for the doughnuts. Give it a go this weekend as a special treat before your kids head back to school on Monday!
Source: Tasty
'Have you heard about Doughnut Time's decadent Donutella Versace'?