Grab Your Maps and Act like a Tourist in Your City this Weekend: We❜ve Got Where to Go and What to Do!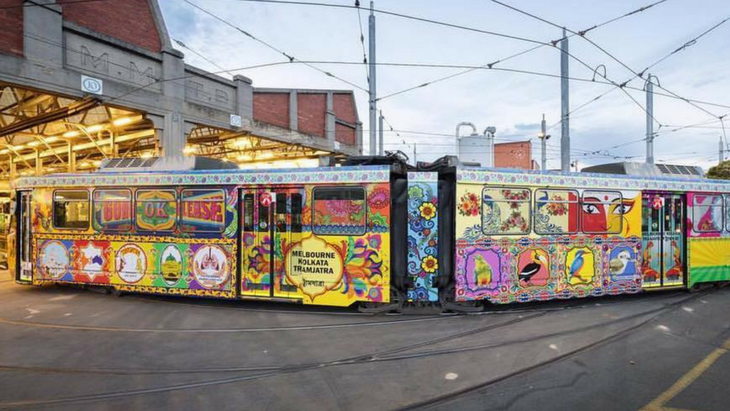 Sometimes we can't all get away for a weekend to places new, or holiday in exotic destinations. But never fear - you could see a whole new side of Melbourne in a day and feel like you're a world away at the same time!
The day-to-day of our lives means we don't often make the most of this brillinat city we live in, but this weekend, WE WILL!
Grab a map, a to-go beverage, and let's see the sights.
See the city from the window of a tram
One of the most interesting tram trips in Melbourne has got to be the Route 96 Carlton to St Kilda, taking in spectacular landmarks along the route to the festive and beautiful St Kilda at its end.
Jump on (earlier in the day is best) anywhere from East Brunswick and watch the magic of Melbourne unfold as you wind through its diverse streets on a journey National Geographic has named one of its top tram trips worldwide.
After you pass through the Victorian splendour of Carlton and its museums and gardens, you'll swing by Exhibition Gardens, Parliament Gardens, Parliament House, through the Bourke Street Mall, past the law courts, past Southern Cross Station and Etihad Stadium, across Flinders Street, past Crown Casino, Melbourne Convention and Exhibition Centre, South Melbourne Market, Melbourne Sports and Aquatic Centre, Albert Park, St Kilda Station, Fitzroy St and along the Esplanade at St Kilda, the St Kilda Baths, the Palais Theater and Luna Park before coming to a stop at Acland Street where you might like to stop for a sweet treat before exploring this diverse seaside stop.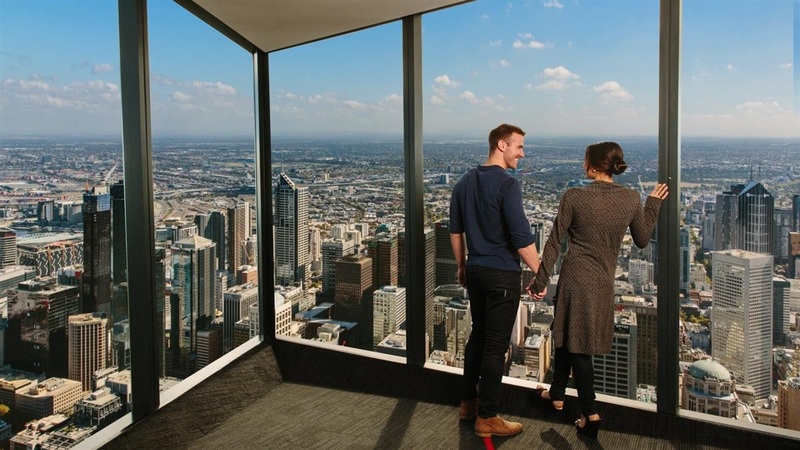 See Melbourne From the Sky at the Eureka Skydeck 88
Of course if you're going to see Melbourne from a different perspective than your regular school run, you've got to go high! Head to the top of the Eureka Tower to the Skydeck and look down upon this great city with 360-degree views from the perspective of a bird.
The highest viewing platform in the Southern Hemisphere also plays host to The Edge, a switchable glass cube that slides out of the building with you inside, so you can feel like you're floating high above the rooftop a full 285m above ground.

Better yet, if you're not great with elevators, you can get to the very top in less than 40 seconds. This is Melbourne sightseeing at its finest.
From here you can see Albert Park Lake, Port Phillip Bay, the Dandenong Ranges and beyond. There are 30 viewfinders around the Skydeck, take a look at some of Melbourne's favourite attractions and landmarks, such as the MCG, Federation square and Flinders Street Station.
The Skydeck is open daily from 10am to 10pm (last entry 9:30pm.)
What you need to know:
Find it: 7 Riverside Quay, Southbank, Melbourne, Victoria
Opening Hours: Daily 10am - 11pm
Ticketing: if you purchase online, adult tickets re $20 and children are $11.50 (ages 4 to 16, children under 4 are free).
More info: eurekaskydeck.com.au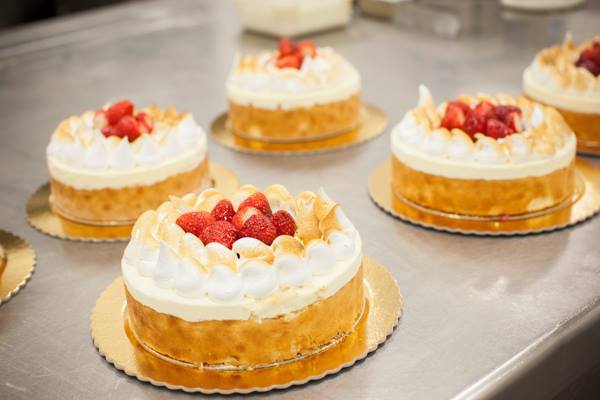 Eat cake at Brunetti's
I mean, you're crazy not to, right? You'd tell anyone coming to Melbourne to head to Brunetti, so it's only fitting we go this weekend too. Order an Italian coffee and savour your cake from the Pasticceria over a newspaper (as much as you can with the kids!), and really see this iconic place through new eyes.
What you need to know:
Find it: 380 Lygon St, Carlton
Opening Hours: Sunday - Thursday 6am - 11pm
More info: brunetti.com.au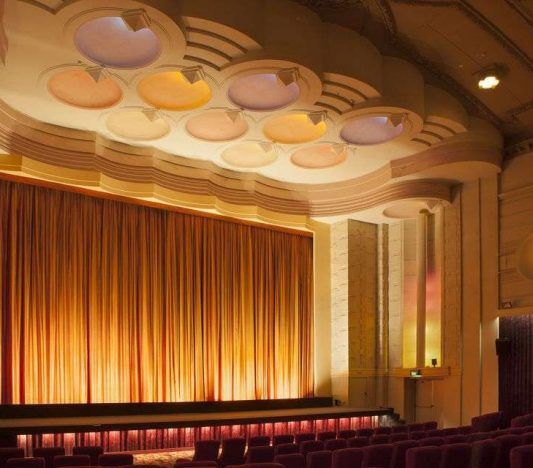 See a movie in a vintage theatre
The Palace Westgarth in Northcote is a great spot to see a movie far away from the brightly-lit megaplexes and supersize sodas.
The architecturally striking Palace Westgarth combines 1920's classical features with art-deco and modernistic decorative styling in their five unique auditoria. It's a pretty Melbourne thing to do!
Find out what is showing here.
What you need to know: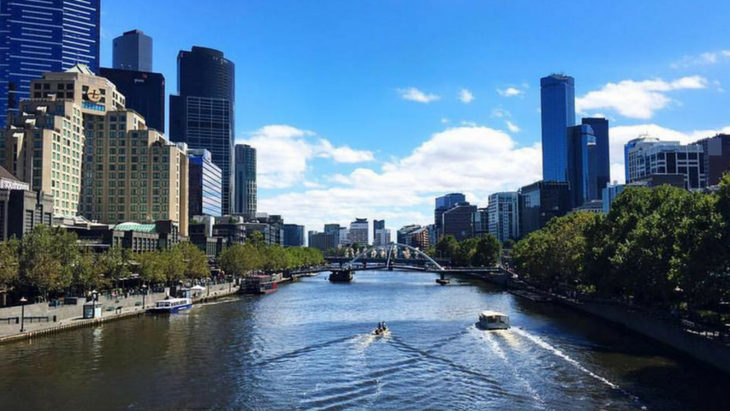 Get out on the Yarra River
See the CBD like never before with a city day cruise, taking in the hustle and bustle of Southbank before floating past either Victoria Docks and it's rich maritime heritage, or head the other way for Melbourne's picturesque gardens, parklands and sporting arenas. Want to make a day of it? Combine the cruises for an epic adventure!
If evenings are more your thing, check out their Twilight Cruises that encompass the Melbourne arts precinct, the shipping channels, and of course a peek at the waterside luxury homes all lit up! Then, head upstream for a scenic route along the Botanical Gardens, Melbourne Park and Herring Island, with lush greenery and beautiful natural landscapes along the banks.
Fiind out more: melbcruises.com.au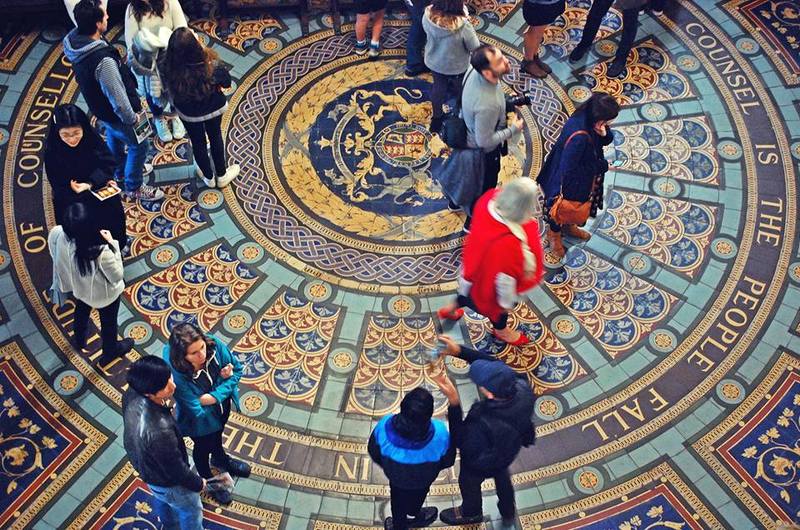 Tour Parliament House
We walk past it all the time, but who ever goes into Parliament House but pollies, school kids, and public servants?
It's a pretty spectacular visit whether you're going for Australiana, history, architecture, art, or just to get out of the rain.
Public tours of Parliament are conducted at 9.30 am, 10.30 am, 11.30 am, 1.00 pm (Express Tour), 1.30 pm, 2.30 pm , 3.30 pm and 4.00 pm (Express Tour) on weekdays (excluding public holidays) when Parliament is not sitting. To check the sitting days, go to the Calendar.
Public tours are limited to the first 25 people, so do get in early (they recommend 15 minutes prior to the tour starting), and booking is not necessary unless you have a party of 6 or more.
The Parliament House Architecture Tour caters for students and classes studying architecture or design, or for members of the public with an interest in architecture and historically significant buildings.
The tour takes about 90 minutes and includes a short presentation, and a tour of Parliament House not normally accessible to the public.
The Parliament House Gardens Tour provides an opportunity for the public to see Parliament's historic gardens. The tour takes about 90 minutes, and as the tour is outdoors, please ensure you wear appropriate footwear and bring umbrellas or hats depending on the weather on the day.
The Parliament House Art Tour caters for members of the public with an interest in art and the history of Victoria. The 90 minute visit also includes a short presentation and a complementary booklet which catalogues the extensive collection, collated over time from when Parliament House first opened in 1856. The highlights of this unique collection include portraits of former premiers of Victoria, the first woman elected to Parliament at a general election, Queen Victoria, Prince Albert and a gallery of Indigenous art.
Bookings
To check for available tour dates. see the Booking Availability. All the tours are free of charge.
If you can't make it or you can't wait, check out this virtual tour online.
Find it: Spring St, East Melbourne
For more info: Parliament of Victoria
Main image credit: Melbourne Trams