6 of the Best Dessert Spots in Melbourne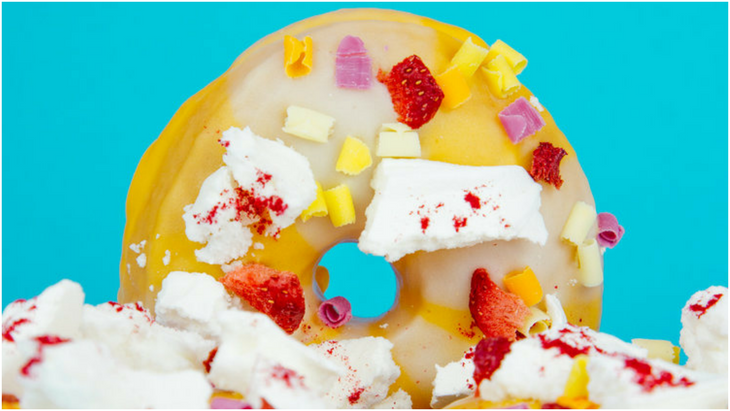 By: Stacey Roberts, ellaslist.
Melbourne might be known as the coffee capital of Australia, but we definitely do not dissapoint in the dessert department! From our Italian-roots gelati to the hipster fun of outrageous doughnuts, we have it all and then some. Macarons, vanilla slices, truffles, cheese, cakes, biscuits, molecular gastronomy delights and simple handmade sweets are just a drop in the sugary ocean of this great food-lovin' city.
Whether you're after a post-lunch nibble or full-on evening of decadence, here are 6 of the best places in Melbourne to indulge your sweet tooth.
Doughnut Time
The fun never stops at Doughnut Time, and often neither do the lines! Thankfully they move fast and you can have a box of fried dough goodness that will be worth the wait.
The options rotate weekly, and while you may mourn the loss of your previous favourite, there is no chance you'll be disappointed with the new stash.
Flavours that never go out of fashion? OG Glaze and Pump up the Jam. When all else fails (or they've sold out of the Golden Gaytime-flavoured ones), the original is still the best!
Find them on Degraves St, Fitzroy, or Chapel St, and watch out for regular Pop-Ups and the van cruising around.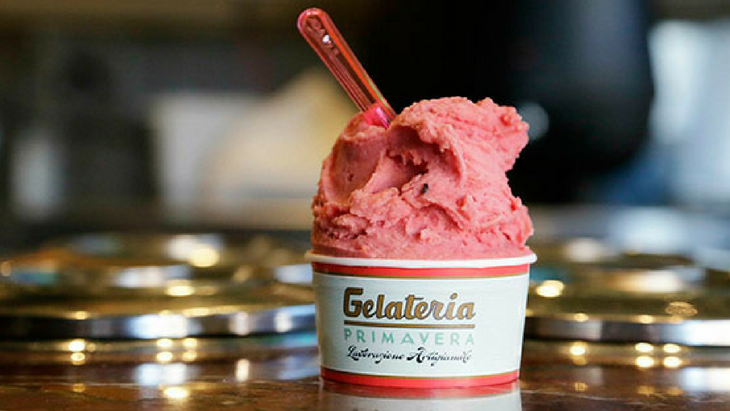 Spring St Grocer
Lovers of Exhibition St wanderes and theatre-goers alike, Spring St Grocer is hands down one of the best places to go for a takeaway dessert.
Their gelato flavours are consistently exactly what you're craving only you didn't know it (custard and fig, please come back!) and their ranges of cheeses and chocolates make it a never-fail stop.
Seating is outrageously limited, so grab a cup to go and sit on the steps of Parliament and watch the world go by.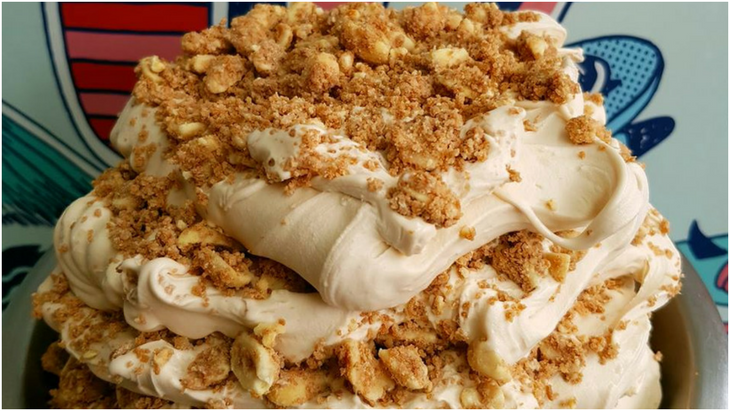 Gelato Messina
Take your pick from the Fitzroy, Windsor, or Richmond spots, but either way you're going home with the some of the best gelato you will ever put in your mouth.
40 flavours await you, with five of those each week rotating fabulous new and inventive flavours (Coco Pops, anyone?!) - you can get a heads up of what's arriving on their socials, Facebook, Instagram and Twitter.
With staple flavour favourites chocolate, vanilla, and choc mint launched into the taste stratosphere, you can also indulge in apple pie, tiramisu, pear and rhubarb, pannacotta with fig jam and amaretti biscuit, and coconut and lychee, among other delicacies.
For folks with dietary needs, they have 10 sorbets to choose from (pick the salted coconut and mango salsa!), and for the adventurous, they have their top 10 flavour combos all mapped out here.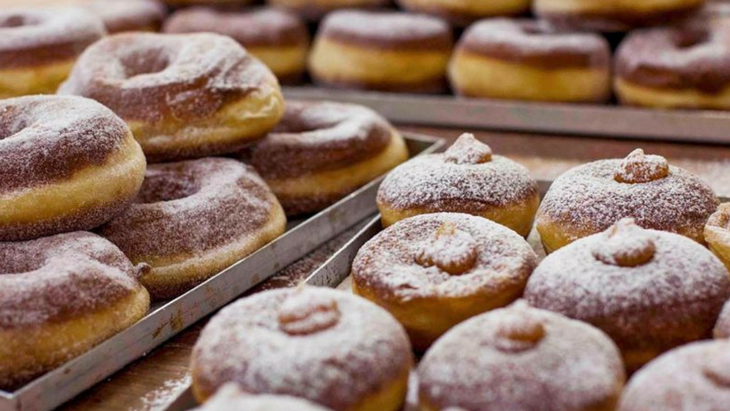 Brunetti
Ah, Brunetti. An absolute Melbourne institution. Birthday cakes, after-dinner treats, romantic dates, and Sunday picnics just wouldn't be the same without a delicacy from their incredibly skilled hands in either the Carlton or Melbourne Myer locations.
For tiny, bite-size mignon goodness, extensive chocolateria choices, biscotti (a balanced diet is a biscotto in each hand, as they say!), gelato, cakes, cakes, cakes and more cakes, go directly to Brunetti, do not pass go, do not collect $200.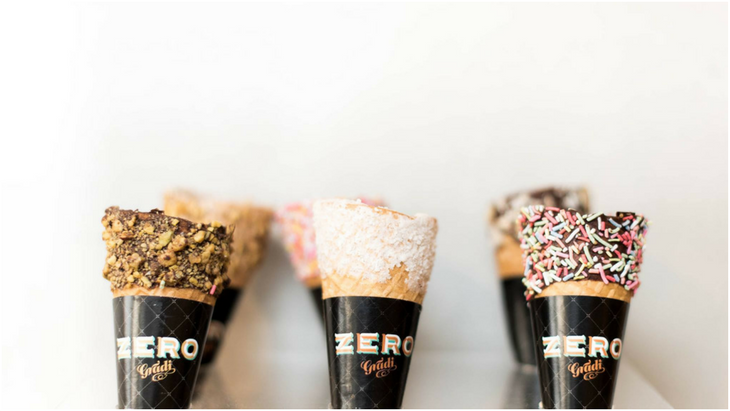 Zero Gradi Gelataria
Been to 400 Gradi for some of (literally) the best pizza on earth? Then pop next door to Zero Gradi and grab yourself a cone of gelato to top off what has to be a perfect evening. Pistacchio, bacio, bounty, creme brulee, salted caramel - the options are delicious and difficult to choose, so why not make a real go of it with a large cup that fits three flavours?
And for the Nutella fans - THEY HAVE UNLIMITED NUTELLA ON TAP. Caps essential!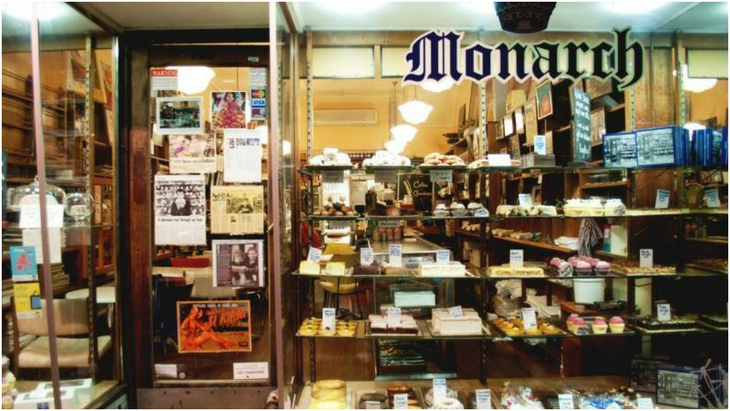 Monarch Cakes
Nobody that has been to St Kilda has missed the fabulous cake stores along Acland St, of which Monarch Cakes is one.
Windows full to bursting of every pastry and chocolate delight you could ever possibly want, made better than you could ever make it yourself from the same recipes they've been faithfully following for 80 years.
No substitutes, no pre-mixes, no shortcuts, no nothing other than premium quality butter, sugar, flour and other ingredients. And of course, it's reflected in the taste, with a bunch of nostalgic favourites designed to take you straight back to your childhood, and international favourites you haven't had since your last trip to Europe.
Grab a box of lemon tartlets, cherry crumbles, flourless hazelnut and white chocolate and orange cake, stollen, babka, sacher torte and vanilla slice, or take your pick from these epic greats.
Happy eating!