The Best Gluten Free Bakeries in Sydney
The Best Gluten Free Bakeries in Sydney
Mums & Bubs
Toddlers
Preschoolers
Kids
Teens
Family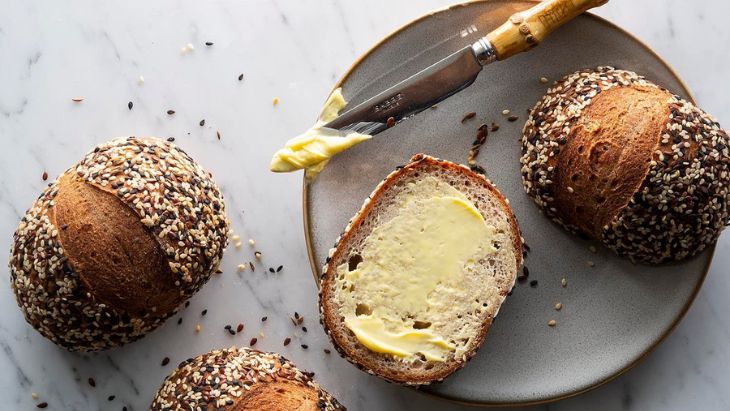 The reality is that it's 2023, and a whole lotta people want to enjoy some delicious bakery delights without the wheat.
Luckily, most things that we love to devour from bakeries (cakes, pastries, bread loaves, rolls, to name but a few) can be made gluten-free. And in many cases, you literally would not know the difference. What a coup!
We've rounded up the best gluten-free bakeries in Sydney, so you can get your pastry fix wheat-free.
The Best Gluten-Free Bakeries in Sydney
1. Wholegreen Bakery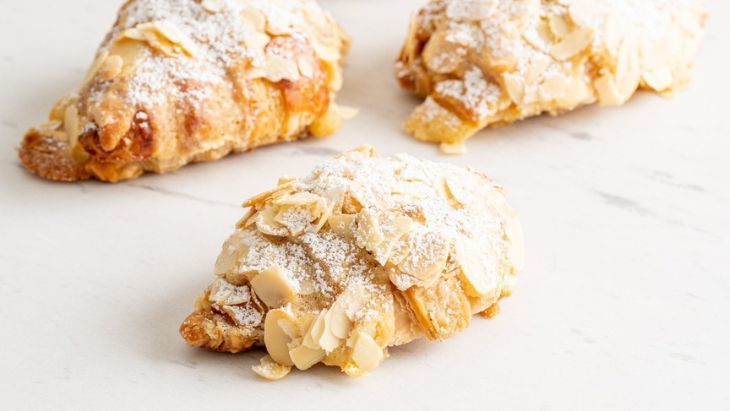 Passionate about food and the lack of good gluten-free food available, Wholegreen Bakery founder Cherie Lyden wanted to start a bakery where everything tastes delicious, is made from scratch with real ingredients, and is 100% gluten-free and coeliac accredited.
Wholegreen Bakery has three stores across Sydney and when we say every single menu item is delicious, we mean it. The menu is brimming with pastries, pies, pasties, sausage rolls, freshly baked bread, and sweet treats aplenty.
Location: Multiple throughout Sydney, check out Wholegreen Bakery Locations for details.
2. Breadfern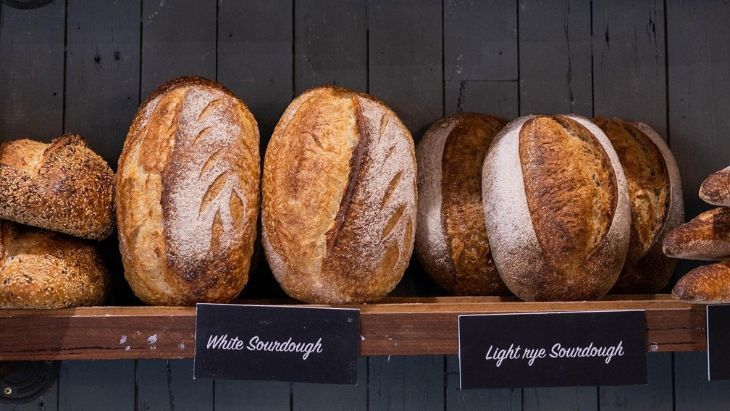 A rustic bakery that takes its craft incredibly seriously, Breadfern Bakery is all about using the finest ingredients and traditional methods—which in our (non-professional) book, is a recipe for perfection.
Whether it's bread or brunch you're after, you'll discover seasonally inspired pastries, an extensive range of artisan bread, sweet and savoury delicacies, and a menu of favourites from daily pizza, and loaves of bread to lunchtime pies. There are plenty of gluten-free options to choose from—making Breadfern a must-try gluten-free bakery in Sydney.
Location: 306 - 308 Chalmers Street, Redfern
3. Sebastien Sans Gluten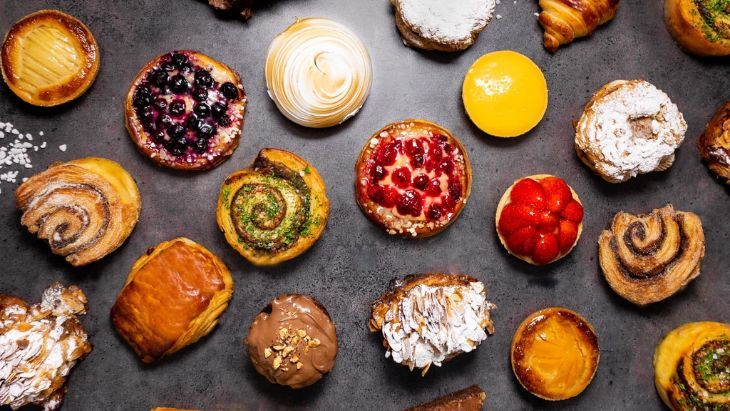 Get ready to embark on a journey of gluten-free delight with Sébastien Sans Gluten! Their mission? Crafting pastries and bread that capture the magic of the originals. Brace yourself for a taste experience so heavenly, you might just believe you've been transported to a charming French patisserie – and who could blame you?
Location: 131 Marion Street, Leichhardt
4. Hudson's Bakery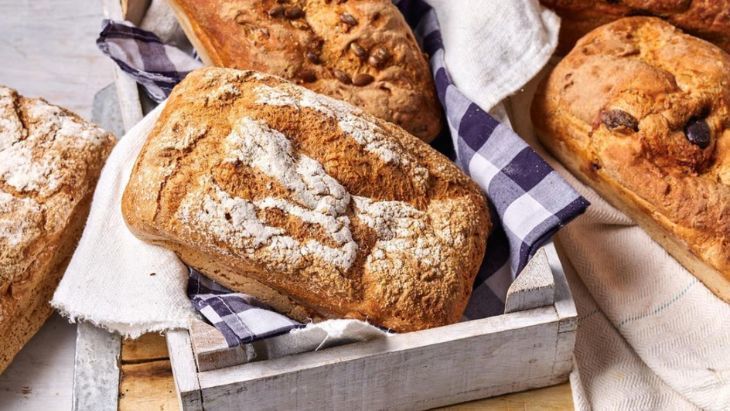 Imagine biting into fluffy white bread, savouring the melt-in-your-mouth goodness of lamingtons, or letting pizza slices warm your very soul. Well, there's all that and more at the gluten-free wonderland that is Hudson's Bakery.
If you've experienced the gluten-free journey, you know the thrill of finally enjoying a proper, un-toasted sandwich. Hudson's gluten-free bread is a game-changer, staying soft and fresh for those precious first 24 hours. Don't just take our word for it, though—give it a whirl! And if, against all odds, you're not overjoyed, Hudson's will make things right with a full refund. Can't say fairer than that!
Locations
Elizabeth Bay: 60 Macleay Street, Elizabeth Bay
Bondi Junction: 238 Oxford St, Bondi Junction
5. Bakealicious By Gabriela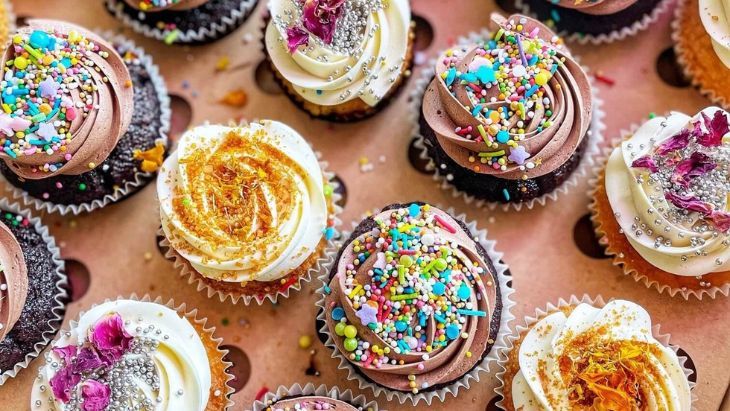 Discover the gluten-free culinary wonders of Bakealicious By Gabriela. Immerse yourself in the world of gluten-free cakes and cupcakes, masterfully created to cater to special dietary needs. Experience the joy of savouring flavors and textures that rival traditional treats—all gluten-free, all delicious.
Bakealicious By Gabriela cakes are a testament to inclusivity, bringing delight to every palate without compromising on taste. Indulge in a guilt-free dessert experience that's bound to leave you smiling.
Enjoy ultimate convenience with next-day delivery across Sydney six days a week, or pop by their Forestville shop Monday through Saturday. Race ya!
Location: Shop 13, The Centre, Forestville
6. Gluten Free Friends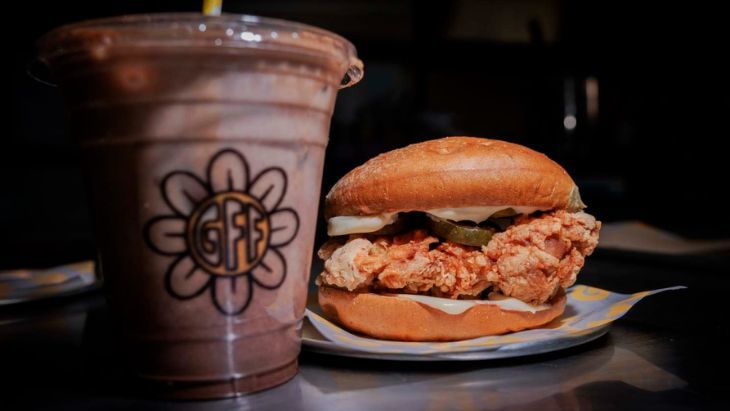 The gluten-free fast food dream is realised in Sydney with the opening of Gluten Free Friends (GFF), the latest venture from the team behind Redfern bakery Donut Papi.
The new takeaway shop, located next to Marrickville train station, promises a safe haven for coeliacs with a gluten-free kitchen and list of suppliers. The menu is a coeliac-friendly haven of fried chicken, doughnuts, burgers and breakfast sandwiches. Drool.
Location: Shop 4/359 Illawarra Road, Marrickville
7. Black Star Pastry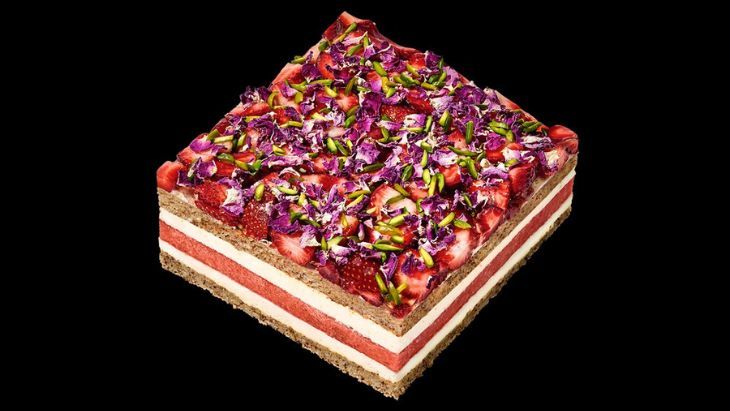 No bakery list is complete without the inimitable Black Star Pastry, and luckily for our gluten-free friends, their gluten-free menu offering is pretty great, too. Lots of the crowd-pleasing favourites are gluten-free (lookin' at you, Strawberry Watermelon Cake!).
Location: Multiple throughout Sydney, check out Black Star Pastry Locations for details.
8. Mrs Jones the Baker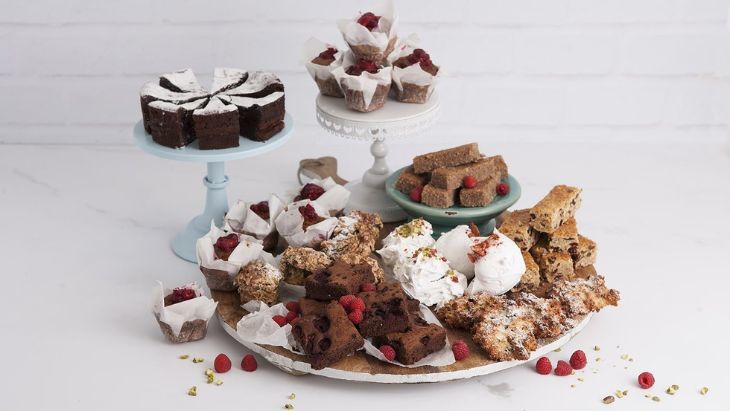 A North Shore institution, Mrs Jones the Baker offers an abundance of gluten-free treats and delights. We're talking a flourless chocolate cake, raspberry muffins, banana vegan slice, apple quinoa slice, amaretti biscuits, pistachio meringues, raspberry brownies, hazelnut muffins, and a whole lot more. Come hungry, is our advice!
Location: Multiple throughout the North Shore and Northern Beaches. See Mrs Jones the Baker Locations for more information.
9. SHUK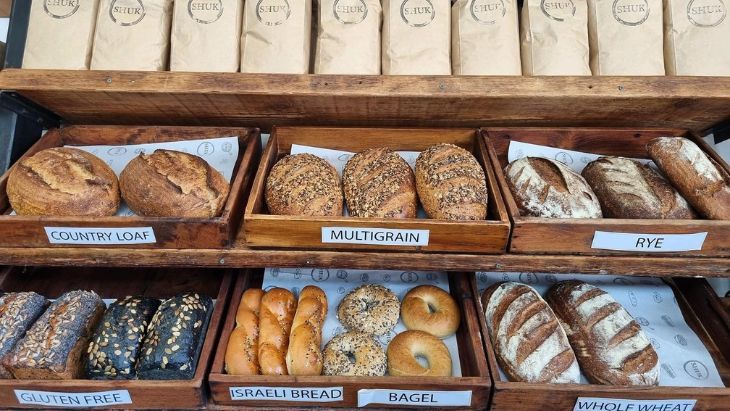 SHUK has an impressive amount of bakeries peppered throughout the city, and their commitment to providing gluten-free options is admirable. There are always gluten-free bread and cakes options on offer, and the vibe in general is *chefs kiss*.
Location: Multiple throughout Sydney. See SHUK Locations for more information.
10. Brooklyn Boy Bagels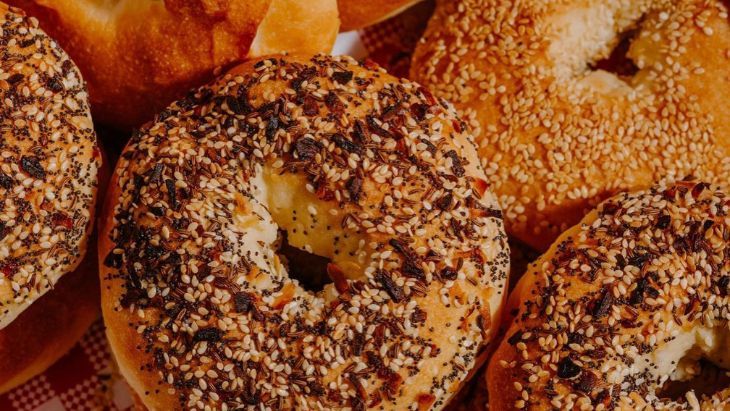 Can the minutes please show that we love bagels, and we especially love when bagel places cater to our gluten-free friends? Brooklyn Boy Bagel's gluten-free bagel offering taste incredible, and they're also dairy-free, egg-free, and vegan. Using a mix of chickpea flour, tapioca flour, rice flour, potato, and more, these gluten-free bagels have to be tasted to be believed.
Location: Multiple throughout Sydney. See Brooklyn Bagel Boy Locations for details.
More Sydney Eats
Sydney's Best Buffets
Eat Street Parramatta: 10 Restaurants to Try in 2023
Kid-Friendly Pubs in Sydney
Have you signed up for our newsletter? Join ellaslist to get the best family and kid-friendly events, venues, classes and things to do NEAR YOU!