For The WHOLE Family: The 22-Scoop Ice Cream Sundae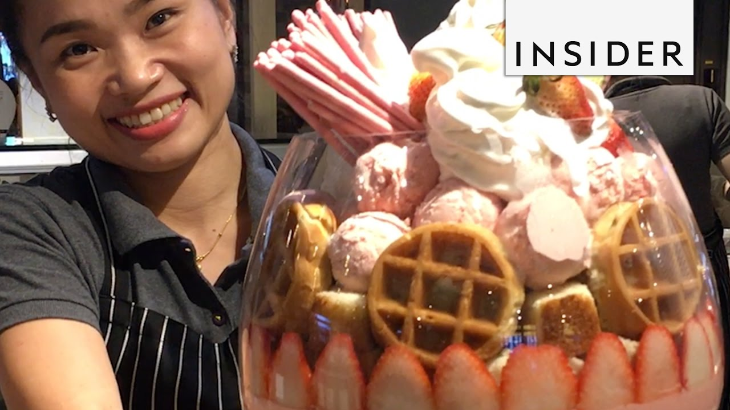 By: Phoebe Ackland, ellaslist
Ice cream lovers, we have a new foodie destination for you: Mo & Moshi in Bangkok, Thailand! Check out their super ice cream sundaes, some big enough for 12 people to indulge on!
Source: INSIDER
A Must-Stop For Families Holidaying In Thailand
Imagine sitting the family, spoons at the ready, around one of these babies whilst on a tropical holiday! This Japanese ice cream parlour can be found on the 4th floor of the Siam Shopping Centre. They serve, in giant vase-like bowls, ice cream-parfait creations including scoops of ice cream, layers of sauce, fresh fruit, frozen yoghurt, sorbet, biscuit, and just about everything and anything in between.
As mentioned in the video, their most popular giant share dessert is the Strawberry Supreme, topped with whipped cream, waffles, strawberries, cake and strawberry-flavoured biscuit. If one of the giant desserts is a little much for your family's sweet tooth, grab a single scoop, some glorious pancakes or even an ice cream burger! You might be pleasantly surprised to know that each dessert is made from "premium natural ingredients", but we suggest to go expecting a bit of a calorie splurge.
Have a sweet tooth? Check out the upcoming festival of chocolate in Sydney, or where you can get Nutella fries in Sydney.