The Best Father❜s Day Gift Ideas
Buying gifts for men is hard enough at the best of times but there's something about Father's Day that just sneaks up on us every year. So, to ease the pressure and take the hassle out of gift-giving, we've compiled a guide to the best gifts out there and there is something to suit every type of dad.
Here are our Best Father's Day Gift Ideas for 2021.
1. Ronnie John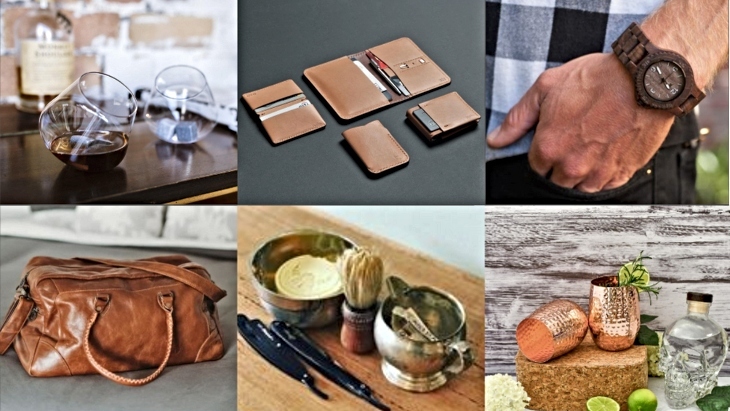 Celebrate the man (or men) in your life with bespoke gifts from Ronnie John. Whether it's your dad or your husband (or your son who's a dad!) - and no matter how difficult they are to buy for - there is something to make every kind of guy feel super special. Ronnie John has a huge, expertly-curated collection of bespoke Father's Day gifts designed with all dads in mind. With a diverse range from personal accessories to travel gadgets, Ronnie John is a one-stop shop that will deliver to your door.
ellaslist readers can get 10% off at Ronnie John with our unique discount code: Ellaslist10%Off. Valid until 31st August 2021.
RELATED: Our Six Best Father's Day Hampers in Sydney
RELATED: How to Celebrate Father's Day at Home With The Kids
2. Skydiving Experience - Adrenaline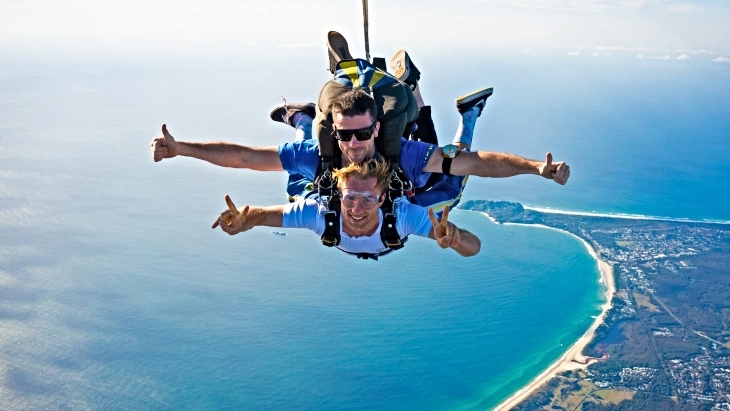 Got an extraordinary dad that likes to live on the edge, seize the day and seek out new adventures? Then find something out of this world at Adrenaline! From fast cars to deep-sea fishing, he can get back into the great outdoors with gusto, tick something off his bucket list and create unforgettable moments with an Adrenaline gift voucher. If your dad is ready to take the ultimate plunge give him the gift of pure exhilaration - he'll be on cloud nine with a skydiving experience from 15,000 feet! Adrenaline's awesome Father's Day gift guide is bursting with an abundance of incredible, heart-racing experiences that are a little different, so you can give the man in your life the adventure of a lifetime.
3. New Dad Kit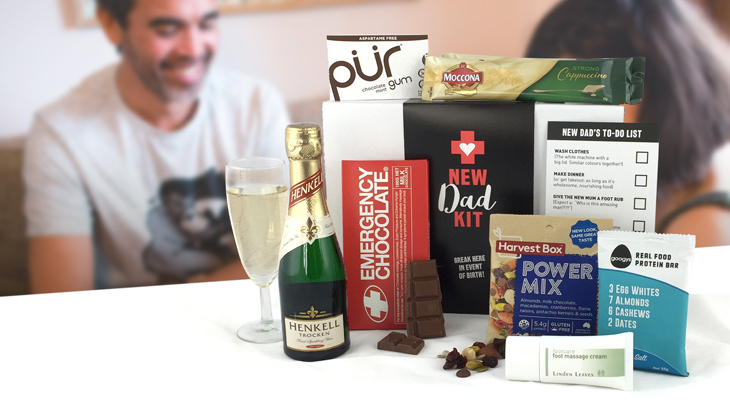 For new Dads or Dads-to-be, the New Dad Kit is an original, fun and memorable Father's Day gift that will make him feel loved. The deliciously practical collection of goodies includes treats to keep him going including parenting essentials like chocolate, trail mix, a protein bar, coffee, gum and sparkling wine. There's also some cheeky Foot Rub Cream (hint, hint) and helpful hints for how he can best support the new Mama. Plus shipping is FREE to anywhere within Australia.
This Father's Day, you can bundle and save! Buy a New Dad Kit and get 20% off any other hamper when bought in one transaction - just use code ELLASLIST20.
4. Cubs & Co. Matching Hats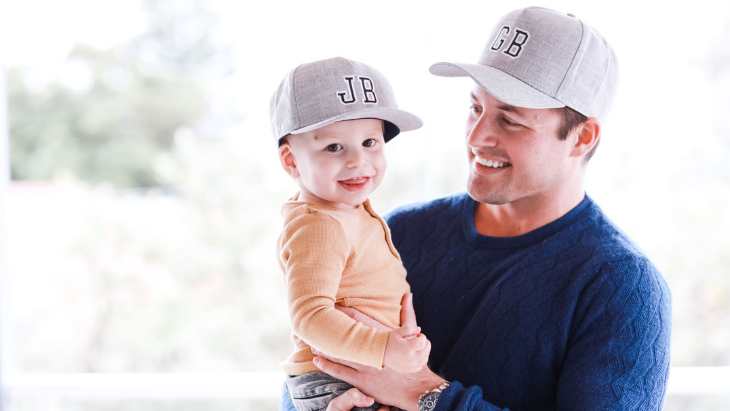 Stuck on what to get Dad for Father's Day? Enjoy the sunshine in these matching snapback hats for Dad and his minis from the Cubs & Co. Father's Day Collection - because who doesn't love a bit of matchy-matchy! For something a little different, check out the personalised hat range where you can select your own font and colour combo and have your initials embroidered onto the hat. It's the perfect Father's Day gift that the whole family can enjoy.
5. EFM Austin Bluetooth Speaker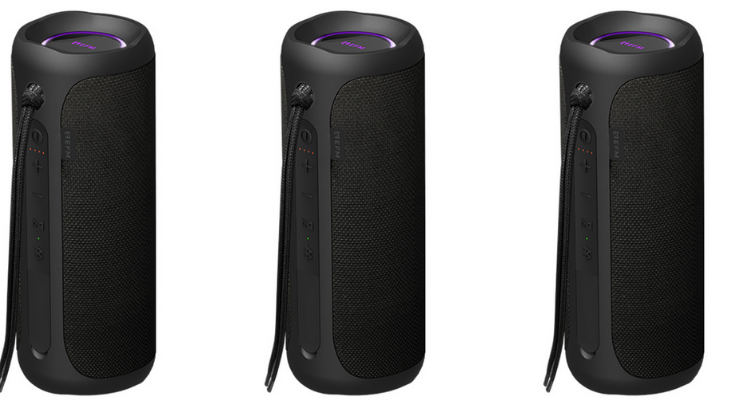 There are Bluetooth speakers and then there's the EFM Austin Bluetooth Speaker. Named 'Austin' because it was created with the Texas city known for live music in mind. The audio engineer creators behind it wanted a speaker that offered crisp clear audio, deep bass and immersive sound. And the result,? The EFM is one of the best on the market right now, with the latest Bluetooth V5.0 and TWS technology, which allows you to pair any two speakers within the range so you can enjoy concert-level sounds in your own space. It's also waterproof, features a 25W Driver Unit with Subwoofer, hands-free calling, wireless pairing and LED Glow effect and battery life of up to 10 hours. Buy at EFM, RRP $279.95.
6. Skullcandy Dime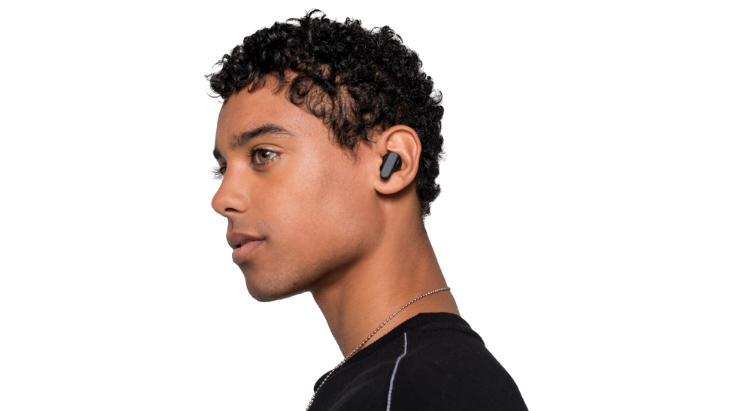 Let's be real, there are now so many different 'AirPods' available out there but our hot pick is the Skullcandy Dime. They are affordable, at just $69.95, but unlike other cheaper versions, these boast incredible sound. The perfect portable size with a sleek design, dad will be able to grab and go next time he's running out the door. And there's an optional key chain to keep them nearby. For cool dads, not regular dads.
7. EFM Wireless Charging Mount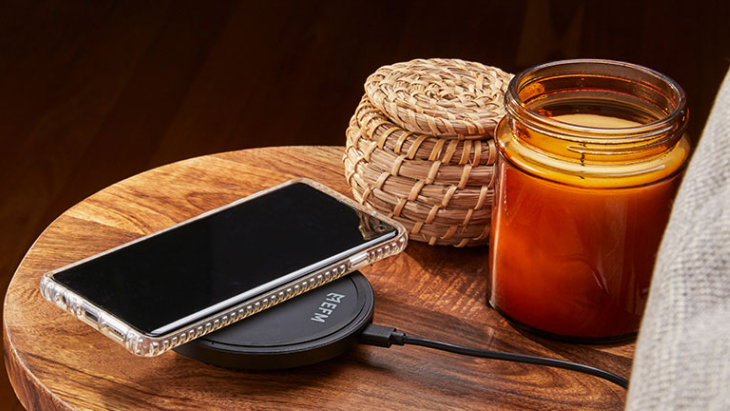 If dad is always shouting, "Where's my charger?" then this one's a good present for him. The EFM 15W Wireless Charge Pad kisses goodbye to tangled wires and missing charger cables. And it not only looks good but it charges 30% faster than standard plug-in-the-wall chargers. There's even a handy LED indicator light that lets you quickly know when your device is fully charged. Price? An easy-on-the-pocket $59.95.
8. Koko Black Father's Day Collection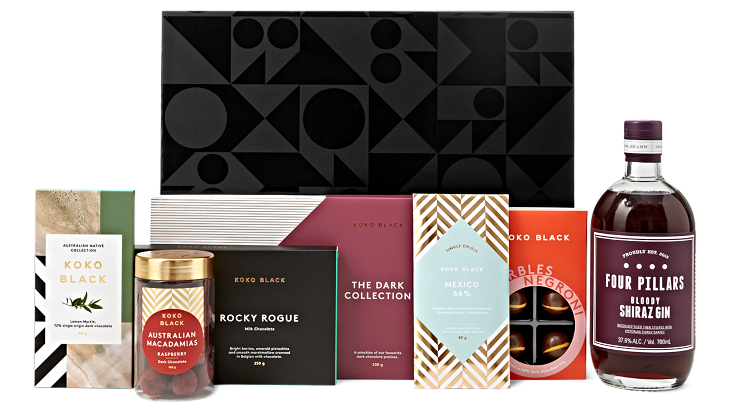 Take a box of chocolates to the next level with this super fancy array of sweet treats from one of Australia's finest dessert artisans. The unique Koko Black Father's Day Collection celebrates everything dad's love from the Hot Chocolate Bomb Hamper (including cool Father's Day Koko Black socks!) to the Nuts About Macadamias Hamper. In a new twist, they gave also partnered with some leading local producers including Four Pillars, Starward, Penfolds and Something Wild to develop a limited-edition collection of premium Australian Distiller Hampers. Each hamper showcases a deluxe pairing of Koko Black chocolates with fine wine or spirits.
9. A Nice Bottle Of Rum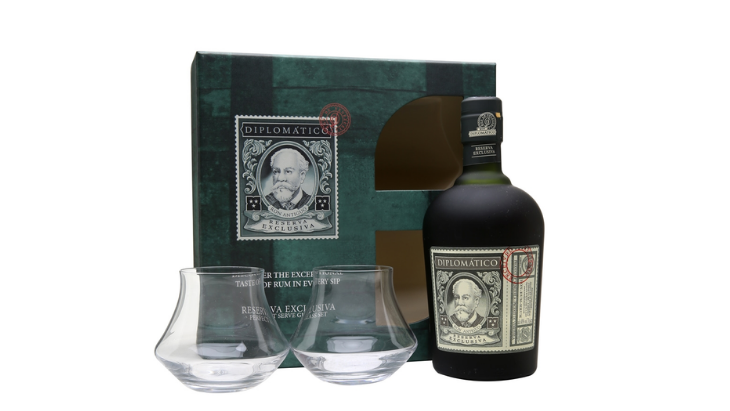 Unless he started the year with a quest for sobriety, you can always satisfy his taste (sorry, thirst) with a bottle of good-quality rum. This year our pick is the Diplomatico Reserva Exclusiva Rum & Tumbler Gift Pack. It boats to a blend of 20 per cent light column distilled rums with 80 per cent pot still rums aged up to 12 years. In other words, if he's a rum lover it doesn't get much better than this. Buy it from BoozeBud for $93. This will guarantee that the cocktail hour (was it 5 or 7 pm?) is back in your house.
10. Braun All-in-one Trimmer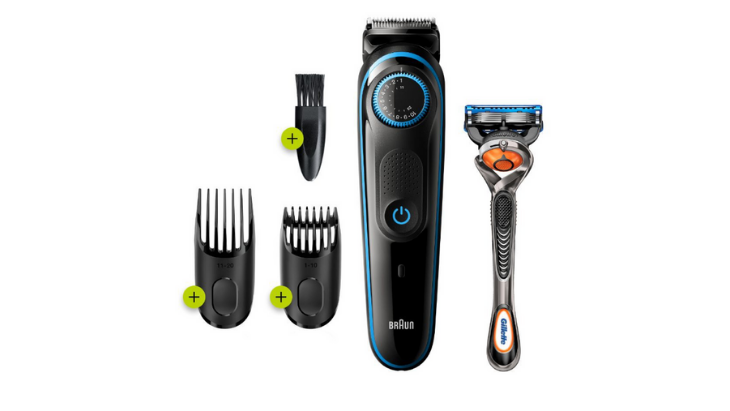 Would it even be Father's Day if it didn't involve a gift to help with manscaping? The wonderful Braun All-in-one Trimmer is our top choice for two reasons. For one, it offers ultimate accuracy for an even cut. So no uneven bald spots. And two, there are 39 length settings. Yes, 39! Cost? A reasonable $99 and can be purchased via the Shaver Shop.
11. Waterford Crystal Stemless Wine Glasses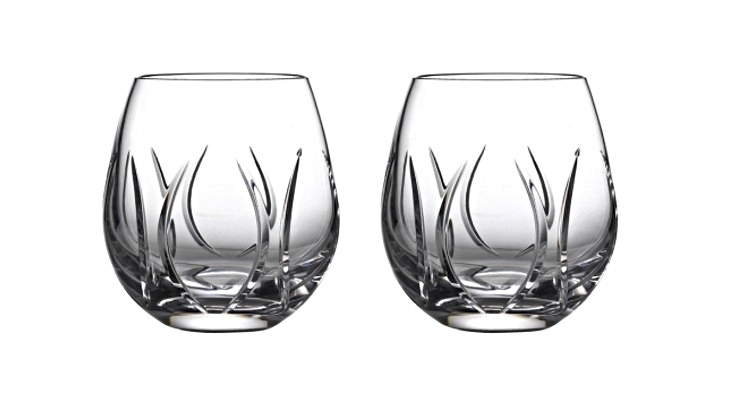 If your dad likes the finer things in life, these expertly crafted crystal wine glasses are the perfect pair for his favourite drop. Presented in a stylish, signature grey Waterford box, the Ardan Tonn Stemless Wine Glass Set will take his Chardonnay or Pinot Noir to the next level! Delicately adorned with the beautiful Tonn pattern, the striking set is a contemporary, versatile design that will add a little bit of luxury to every day.
12. Matching His & Kids Outfits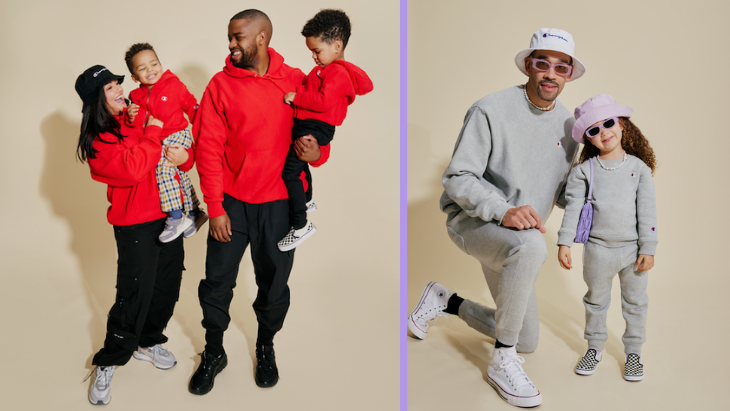 Just in time for Father's Day, Champion AU + NZ has launched a new toddler capsule collection to match dad's. There are hoodies, crews and trackies from sizes one to four. The new Champion range starts from $69 but the cost of matching-cuteness levels? That's priceless!
13. frank green Reusables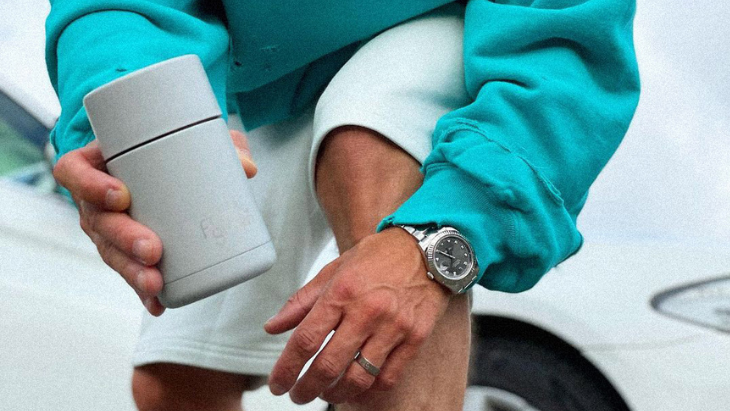 For the eco warrior dads, look no further than frank green's extensive range of reusables. There's water bottles, french presses, tea infusers, stainless steel straws and more. But for us, the add-on monogram detail and the new neon gift set are the winners. Order online now.
14. Lyre's Non-Alcohol Negroni Set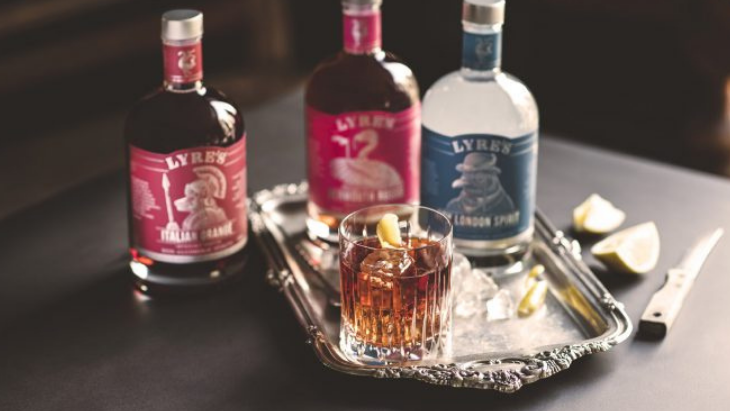 With the ever-rising interest in mindful drinking, the Lyre's Non-Alcohol Negroni set offers all the fun of a cocktail without the hangover. While the Negroni gets our tick of approval, the whole Lyre's range is super slick, with carefully created alcohol-free alternatives of gin and whiskey. This is the perfect present for the teetotaller dad or if he's trying to cut down on alcohol - or cut out completely. RRP $121.97
15. Australian Wildlife Parks Annual Pass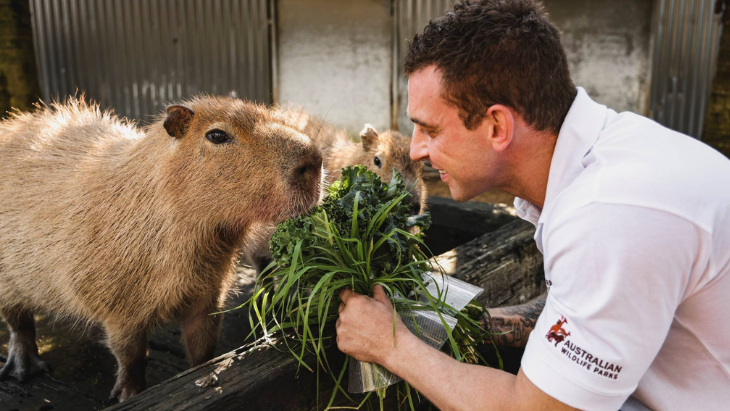 A meet-and-greet with meerkats? A selfie with a quokka? How about feeding a bunch of hungry penguins? There are so many incredible animal encounters at the Australia Wildlife Parks that you can gift dad for use once we're out of lockdown. Our top pick? It has to be the Australia Wildlife Parks annual pass that allows entry into Featherdale Sydney Wildlife Park and Mogo Wildlife Park. It can be used once lockdown is over and the start date kicks off on the first day of entry, not on the day of purchase. Best bit? A family pass is currently on sale from $210 to $140.
16. Fathers Day Bean Kit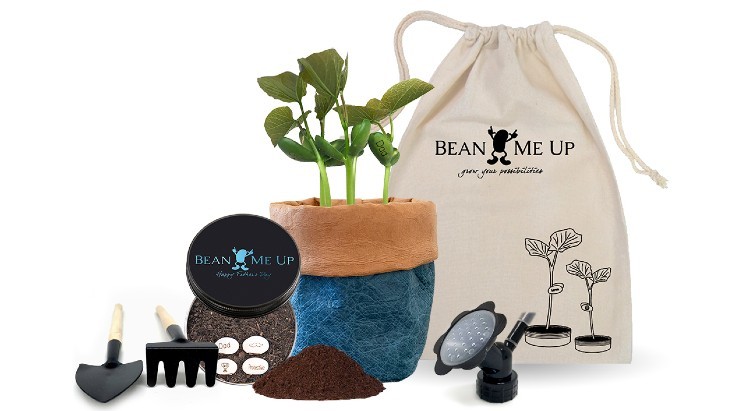 The Fathers Day MEGA Bean Kit grows, well, beans... BUT each one is laser-engraved with a different message like Protective, My Hero, Strong, and DAD, POP, GRANDPA or just I ♡ You! Four double-sided beans (including your choice of personal bean) with a picture on one side and word on the other come in an awesome ecoPot, accompanied by a mini spade & rake duo, watering nozzle and calico gift bag.
17. Ultimate Key Organiser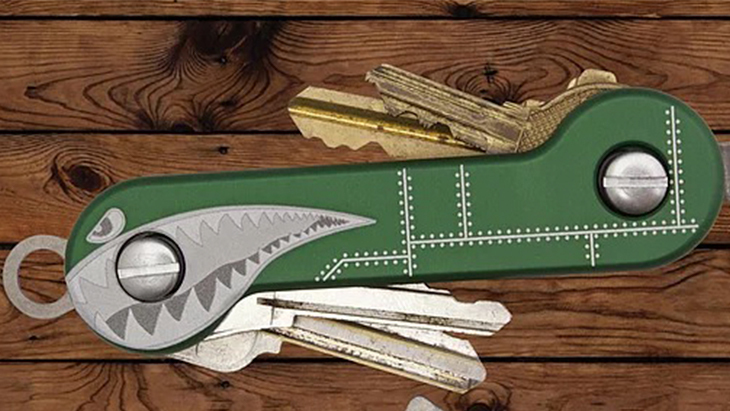 Ever wondered why you seem to have married a janitor? Men just love to carry a ton of keys – we've found a stylish solution though! It's also the one that your second half will fall in love with. KeyBar is a multi-tool for all sets of keys, which allows you to organise them neatly in one flat compartment. KeyBar is available in aerospace grade CNC'd aluminium, titanium, even carbon fibre, and in a variety of cool designs. They also have the coolest feature – a built-in bottle opener! Did someone say WOW?
18. Multi-Tool Wallet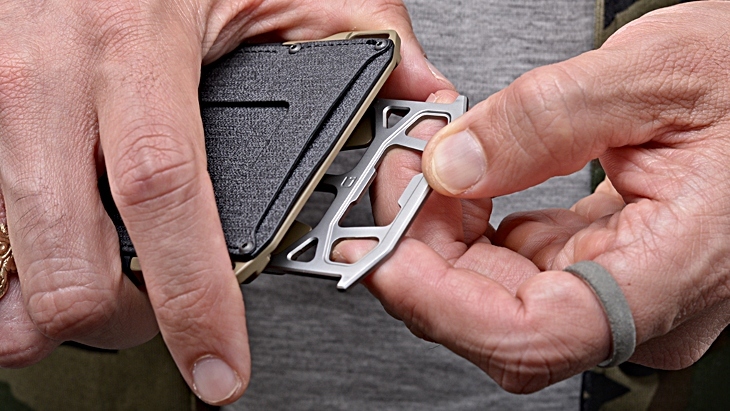 Let your man channel his inner survivalist and buy him a wallet that Rambo – or Bear Grylls – would be proud of! The Dango Wallet range is designed for the outdoor enthusiast who loves to have his tools easily accessible. There are loads of functions built into these slim wallet chassis, including hexes, paracord cutter, nail pryer, knife, saw and even a phone stand. There is also a space to hold all the credit cards and passes, as well as sweet pictures of Dad's family.
19. Vinyl and T-Shirt Combo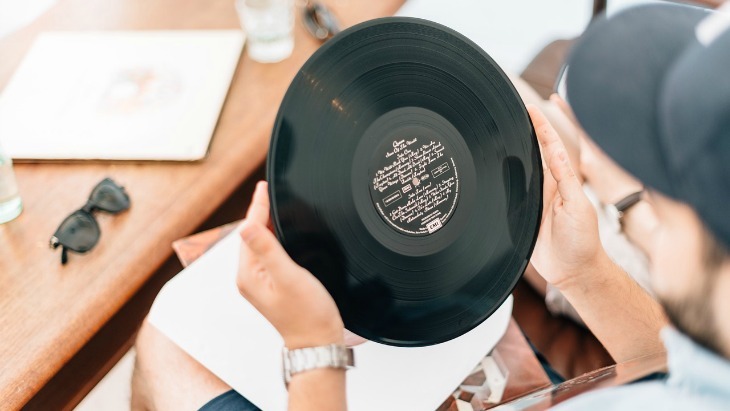 No self-respecting man would choose pressing play on Spotify or their iPod when they could have the analogue pleasure of slipping that needle precisely into its shiny black groove. Vinyl records appear to have become a bit of a hipster thing, but for a man of a certain age, a vinyl gift will make him all nostalgic and win you some serious brownie points. Browse the Record Store or vinyl.com.au. If in doubt buy him some vintage vinyl from the year when he was born. You can add a vintage T-shirt of the same band and make it a combo.
20. A Subscription Box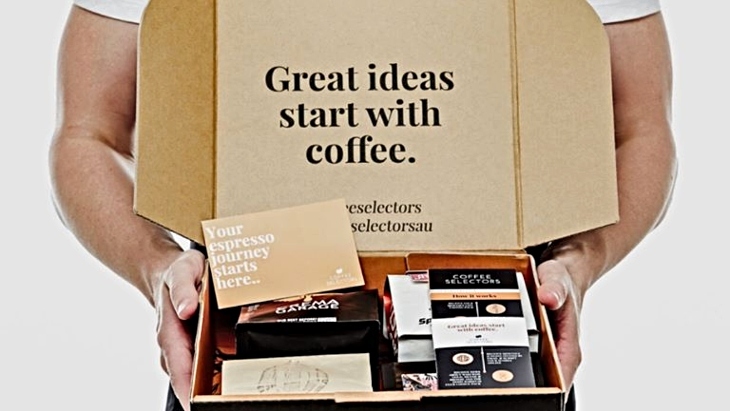 There's nothing more fun than getting a parcel in the mail every single month, packed with surprise goodies. For home baristas, Coffee Selectors curate Australia's finest, artisan roasted beans. Bookabuy creates handpicked personalised reading journeys for bookworms. Lovers of liquid amber can set out on a craft beer journey with Beer Cartel. The Knobby Undie Club will send him a new piece of cool, comfy underwear each month, and the Dollar Shave Club will keep his grooming routine on point.
More Ways To Celebrate
Best Places for a Family Takeaway
Best Cake Delivery in Sydney Right Now
Best Same-Day Gift Delivery Boxes
Have you signed up for our newsletter? Join ellaslist to get the best family and kid-friendly events, venues, classes and things to do NEAR YOU!