Coastal Walks in Sydney: 10 of the Most Breathtaking Vistas
Coastal Walks in Sydney: 10 of the Most Breathtaking Vistas
Mums & Bubs
Toddlers
Preschoolers
Kids
Teens
Family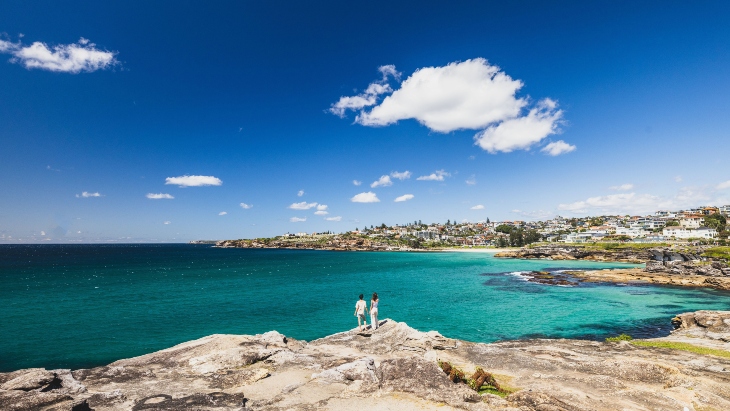 Grab your walking shoes! The best coastal walks in Sydney offer a treasure trove of natural beauty, scenic vistas, and historic landmarks.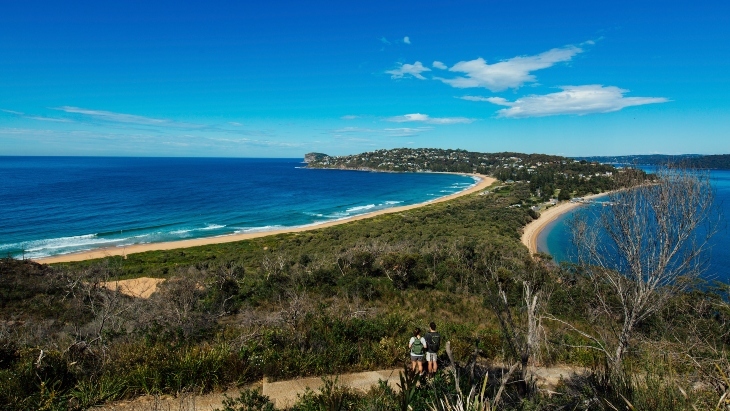 From Bondi to Palm Beach to North Head and everywhere in between, Sydney's gorgeous coastline presents some of the most breathtaking coastal walks around. Whether you're a nature enthusiast, a history buff, or simply seeking a seaside escape, these top 10 coastal walks in Sydney will leave you mesmerised.
So, lace up your walking shoes, embrace the salty breeze, and let the rhythmic crashing of waves guide your footsteps.
1. Bondi to Coogee Walk: Sun, Sand, and Surf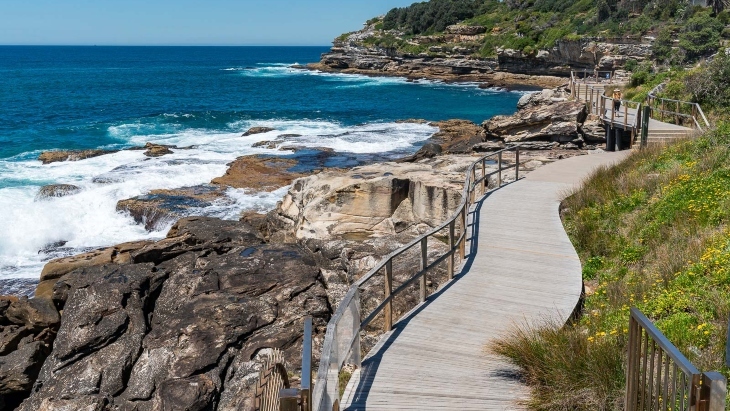 Distance: 6 kilometres
Let's kick off our coastal adventure with the iconic Bondi to Coogee Walk.
This six-kilometre trail takes you along Sydney's eastern coastline, offering breathtaking views of golden sand beaches, sparkling blue waters, and dramatic cliffs. You'll encounter stunning rock pools, vibrant street art, and plenty of opportunities to dip your toes in the ocean.
Don't forget to stop for a refreshing swim at Bondi Icebergs or snap a selfie with the famous Bondi lifeguards! And if you're venturing out from October to November, you simply must stop and check out the stunning sculptures at Sculptures By the Sea.
RELATED:
The Best Lookouts in Sydney
2. Manly to Spit Bridge Walk: A Harbour Hike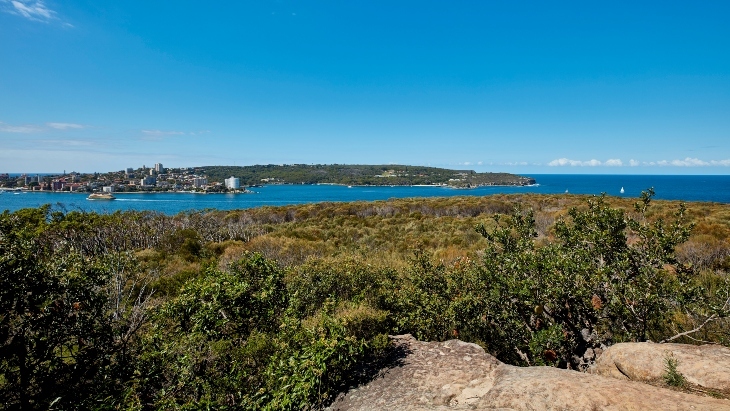 Distance: 10 kilometres return
Hop on a ferry from Circular Quay and head to Manly to embark on the Manly to Spit Bridge Walk.
One of the most popular coastal walks in Sydney is a 10-kilometre trail that takes you through a combination of bushland, secluded beaches, and picturesque harbour views. You'll traverse scenic cliffs, cross bridges, and discover hidden bays along the way.
Keep an eye out for native wildlife, such as colourful birds and curious wallabies. Reward yourself with a delicious fish and chips feast at Manly Wharf at the end of your journey.
Location: Reef Beach Track, Balgowlah Heights
3. Watsons Bay to Rose Bay Walk: Harbourside Bliss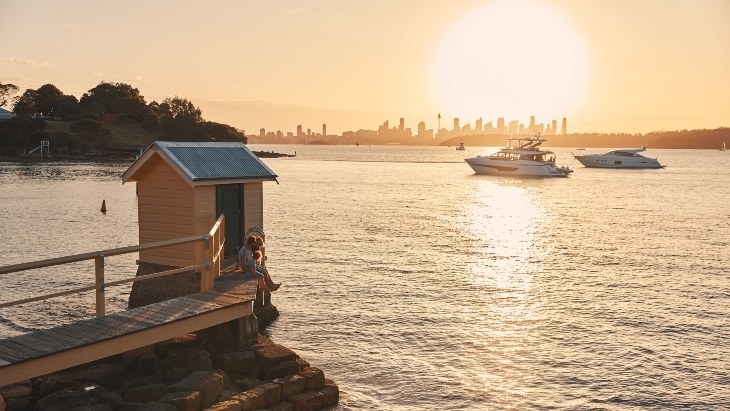 Distance: 8 kilometres
If you're craving a leisurely coastal stroll with stunning harbour views, the Watsons Bay to Rose Bay Walk is for you.
This eight-kilometre path guides you along Sydney's tranquil eastern harbour, offering postcard-worthy scenes of sailboats, lighthouses, and charming coastal mansions.
Don't forget to visit the iconic Gap Park, where you can marvel at the rugged cliffs and spot migrating whales during the winter months.
Location: Watsons Bay
4. Royal National Park Coastal Walk: Nature's Wonderland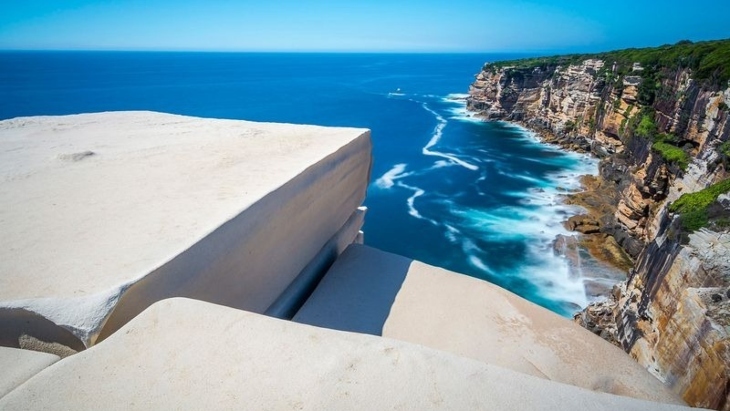 Distance: 26 kilometres
For a taste of pristine wilderness, venture south of Sydney to the Royal National Park Coastal Track.
As one of the longer and more adventurous walks in Sydney, the 26-kilometre track showcases the untouched beauty of Australia's oldest national park.
Prepare to be amazed by rugged cliffs, secluded beaches, and lush rainforests. Keep an eye out for wildlife like wallabies, dolphins, and even whales on the move during the winter months. The highlight of the walk is reaching the iconic Wedding Cake Rock—a unique rock formation that resembles a slice of, well, wedding cake!
Location: Beachcomber Avenue, Bundeena
5. Coogee to Maroubra Walk: Seaside Serenity
Distance: 6 kilometres
Escape the crowds and immerse yourself in nature on the Coogee to Maroubra Walk.
Starting out at either Coogee Beach or Maroubra Beach, the six-kilometre coastal trail is perfect for those seeking a peaceful seaside experience. You'll encounter stunning ocean views, dramatic sandstone cliffs, and secluded coves.
Don't forget to take a detour to the popular Mahon Pool for a refreshing swim or explore the rock pools at Magic Point, home to a diverse array of marine life. Finish your walk with a well-deserved picnic at Maroubra Beach, watching surfers catch the waves.
Location: start from either Coogee Beach or Maroubra Beach
6. Barrenjoey Lighthouse Walk: A Coastal Beacon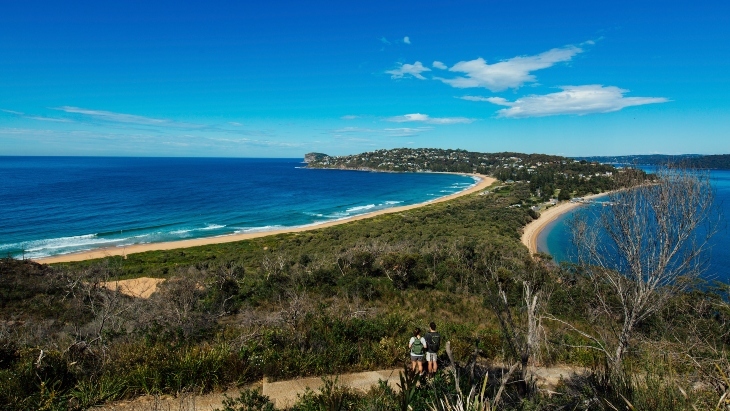 Distance: 2 kilometres
For coastal walks away from the city, head north to Palm Beach and embark on the Barrenjoey Lighthouse Walk—a short but rewarding hike that offers panoramic views of Sydney's Northern Beaches.
The walk begins at the base of Barrenjoey Headland and winds its way up to the historic lighthouse. Along the way, you'll be treated to breathtaking vistas of Pittwater, the Pacific Ocean, and the surrounding bushland. Be sure to bring your camera to capture the stunning sunset from the lighthouse, casting a golden glow over the rugged coastline.
Location: 1199D Barrenjoey Rd, Palm Beach
7. Shelly Beach to North Head: Hidden Gems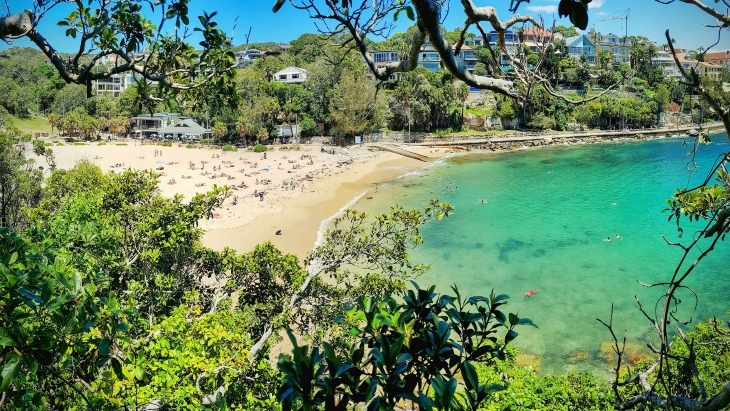 Distance: 10 kilometres
For one of the lesser-known walks in Sydney, venture to Manly and explore the Shelly Beach to North Head walk.
This 10-kilometre trail takes you through lush bushland, secluded beaches, and cliff-top lookouts. Discover hidden coves and marvel at the panoramic views from North Head's Fairfax Lookout. Keep your eyes peeled for the friendly local bandicoots that might cross your path. And if you're visiting during summer, stop off at the iconic Shelly Beach to spot colourful marine life while snorkelling in Cabbage Tree Bay. What a perfect blend of nature, history, and coastal charm!
Location: Shelly Beach, Manly
8. Cremorne Point Walk: Harbour Hugging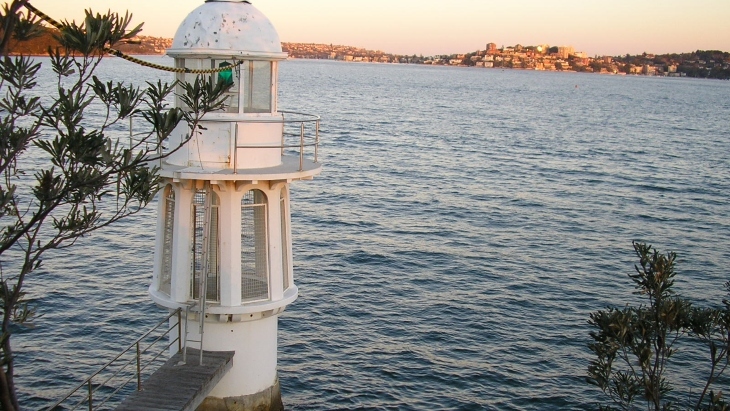 Distance: 3 kilometres
If you prefer a leisurely stroll with stunning harbour views, the Cremorne Point Walk won't disappoint.
This three-kilometre track is one of the shorter walks and hugs the waterfront, offering picture-perfect vistas of the Sydney Opera House, Harbour Bridge, and the city skyline.
Enjoy a peaceful walk through lush gardens, pass by elegant waterfront homes, and soak up the tranquil ambience of Cremorne Point Reserve. Take a break at Robertsons Point Lighthouse and soak in the beauty of Sydney's harbour in all its glory.
Location: Cremorne Point
9. Bradleys Head to Chowder Bay Walk: Historic Wander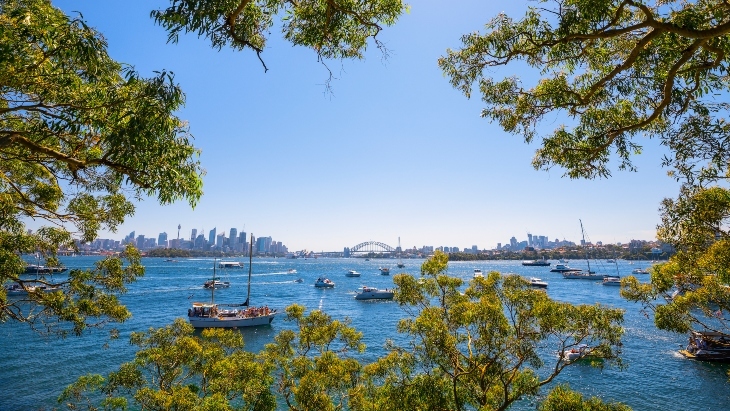 Distance: 3 kilometres
Step back in time and explore Sydney's rich history on the Bradleys Head to Chowder Bay Walk.
This three-kilometre trail takes you through picturesque bushland, past historic military fortifications, and offers breathtaking views of Sydney Harbour. Stop in at the iconic Taronga Zoo along the way and marvel at the resident wildlife. If you're stopping off for a snorkel, there's a fascinating underwater world at Chowder Bay that's home to an aquatic nature trail that reveals the harbour's hidden treasures.
Location: 23 Morella Rd, Mosman
10. North Bondi to Watsons Bay Walk: Coastal Charms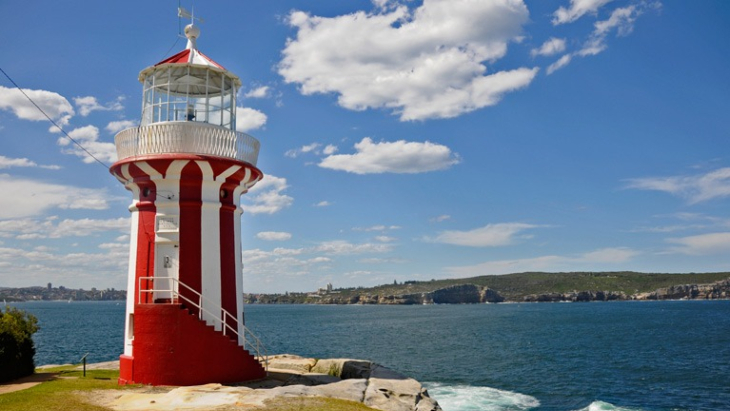 Distance: 11 kilometres
Another one of our favourite coastal walks takes you from North Bondi to Watsons Bay—a walk brimming with coastal charms and seaside delights.
Running for 11 kilometres, the trail offers stunning ocean views, hidden beaches, and iconic landmarks. Pass by the famous Bondi Icebergs, take a dip at the secluded Milk Beach, and catch a glimpse of the historic Hornby Lighthouse at South Head. End your journey at Watsons Bay, where you can savour a delicious seafood feast or simply relax on the sandy shores.
Location: Bondi Beach
More Sydney Exploring
Avoid the Crowds at Sydney's Secret Beaches
Sydney's Best Playgrounds by the Water
Top Things to do at Lane Cove Nationa Park
Have you signed up to our newsletter? Join ellaslist to get the best family and kid-friendly events, venues, classes and things to do NEAR YOU!