ellaslist Review: A Call To The Wild At Sydney Zoo
Toddlers
Preschoolers
Kids
Teens
Family
All Ages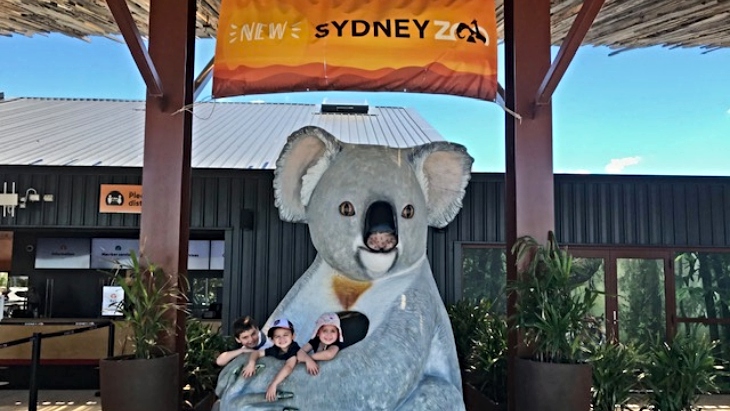 I have so many wonderful memories as a child of the school holidays. My fondest memories though, would have to be my parents taking me to the zoo. The hustle and bustle of the crowds gathered around the elephant enclosure; watching the monkeys get-up-to all kinds of mischief; and waiting patiently and in awe to see the King of the Jungle: the lions.
I can respect the fact that these memories of mine are a few decades old, but essentially, these sentiments are still shared by many others today. Unfortunately, some zoos have lost focus and have a stigma attached to them for overcharging and underdelivering on the whole. To visit a zoo whereby the main attractions (lions, elephants, giraffes, monkeys, etc) are missing-in-action is criminal in my opinion – particularly when families are paying good money to see animals from the wild. The kids want to see fierce animals!
First Impressions Of Sydney Zoo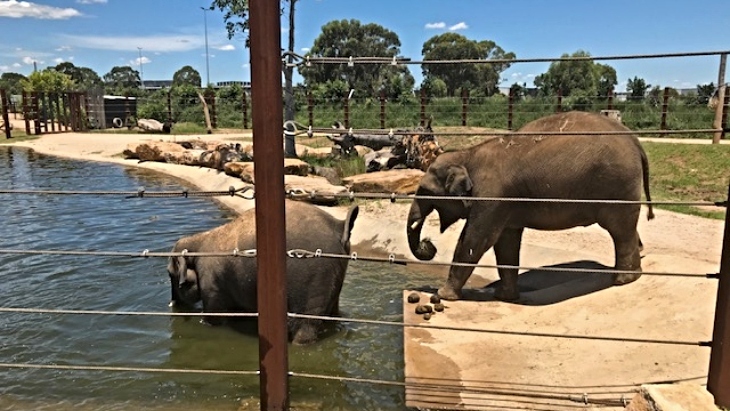 Sydney Zoo is the newest kid on the block. It opened in December 2019 in Bungarribee (Doonside) in the Western Sydney Parklands and is being hailed as Sydney's best new attraction; and to be honest, I couldn't agree more!
With an abundance of free parking close to the entrance, the zoo has clearly turned its attention to the ease of travel of its patrons. For those of you who like to pack light, strollers, wheelchairs and mobility scooters are available for hire.
Once we arrived, we were greeted by the friendly staff and if we had any questions, the Information desk was super helpful with our every whim. Check-in time was fast for both COVID and general entrance to the zoo.
Sydney Zoo Close-up Encounters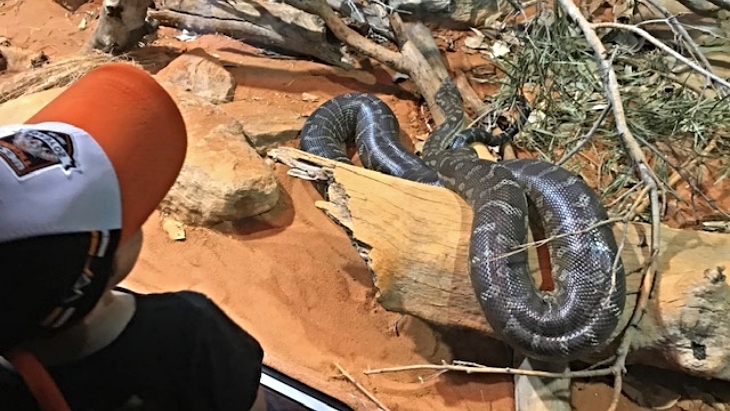 The topography of the zoo is essentially that of a large oval, which made our journey easy to navigate and not lose track of the exhibits. Its compact size also meant that we could pace ourselves. Most of the enclosures are right next to each other which means that children can see more of what they love and not tire having to walk large distances to other enclosures. The layout is also logical, with similar species grouped together, e.g. the baboons, chimps and spider monkeys are next to each other. Also, imagine both sides of the path occupied with animal enclosures which means a lot less of crowds, a pet-hate of mine and for any parent with young children.
Enclosures were made inconspicuously using moats and fences so that small children at knee length could have the same viewing as an adult. Some of the animal enclosures like the giraffes and zebras were built above the ground so both adults and children could see the whole of the enclosure, with a birds-eye view. My arms and back were thankful for this because at other zoos, most often, I would have to pick my children-up just so they could see what was going on.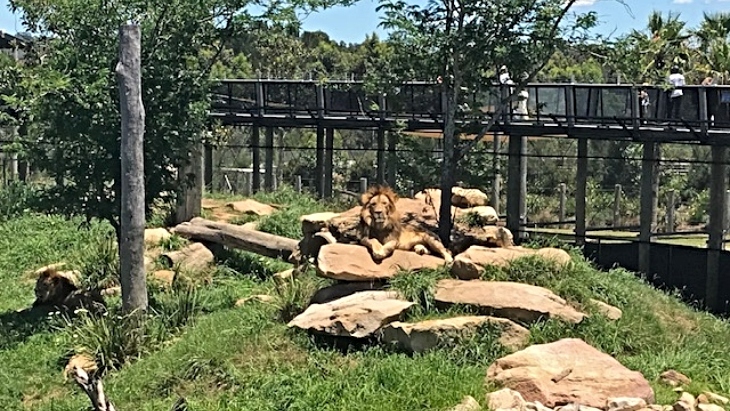 There are no mazes here at Sydney Zoo! What you see is what you get and I was getting a close encounter of these majestic animals. It's not often you see a Sumatran Tiger sprawled out having a siesta, a clan of Spotted Hyenas running after each other or a family of Capybara relax near the pool of water. You didn't want to blink in fear of missing something amazing. The enclosures are also mostly open-plan by which I mean, spacious parcels of land for the animals to roam and interact with each other. Even their habitats are constructed as naturally as possible, e.g. burrows in the ground, hollowed tree trunks etc. We went on the weekend and the weather was mid-30s and yet, we saw every animal on display, just like the baby Asian Elephants putting on a show (not that they knew) for us jumping and splashing in the pools of water and we were only a few meters away from touching them.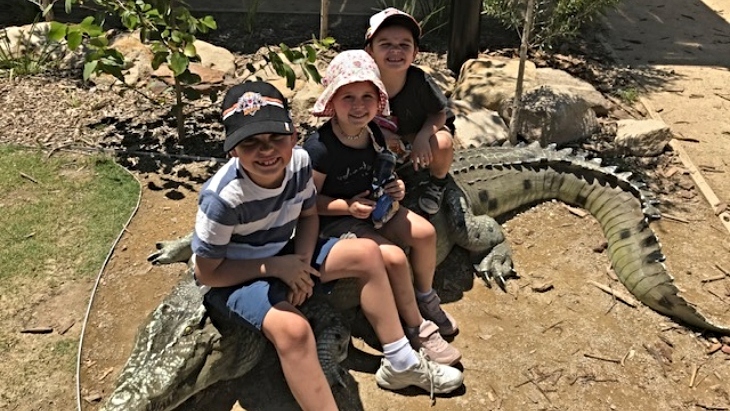 There are sections of the Zoo for children to interact with the animals, watch feedings or see some the Zookeepers bring out enrichment items (such as toys to encourage and stimulate play). For wannabe mini Zookeeper for a Day (7 to 13 year olds) or animal encounters like hand-feed a lion or a capybara, visit Sydney Zoo Encounters.
Top Tips For Visiting Sydney Zoo
My top tip would be to try and visit the 'Aquarium' and the 'Reptiles and Nocturnal' enclosures first. Yes, Sydney Zoo has an aquarium and a shark! The queues get longest in the middle of the day.

The Zoo has an assortment of eateries and cafes for you to enjoy but there are 'pitstops' to refill water bottles around the park, so bring a water bottle.

Tickets can only be purchased online but I would recommend you checkout an Annual Family or Individual Membership to the Zoo first, for value and value all-year round.
Sydney Zoo – Essentials
Hours
Every day from 9am - 5pm
Cost
Online bookings only. FREE parking included. You can also get an annual family membership from just $109.
Adult (16+ years) $39.99
Child (3-15 years) $19.99
Infant (0-2 years) FREE
Address
700 Great Western Hwy, Bungarribee
Find out more and book now at Sydney Zoo.

Want The Inside Scoop? See More ellaslist Reviews:
ellaslist reviews VR Kingdom - a premier Virtual Reality experience in Sydney
Review: Madame Tussauds, SEA LIFE Sydney Aquarium & WILD LIFE Sydney Zoo
Sofitel Darling Harbour: A Luxury Family Staycation Review
Have you signed up to our newsletter? Join ellaslist to get the best family and kid-friendly events, venues, classes and things to do NEAR YOU!