ellaslist Explores The Superb Merrylands Central Gardens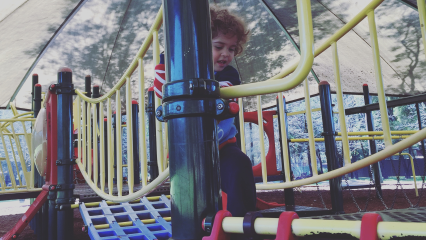 By: Stephanie Boyle, ellaslist explorer
Merrylands Central Gardens is a surprising little oasis, tucked away in Sydney's West. It's an amazingly quiet and tranquil space, particularly when you consider that it's bordered on one side by busy Merrylands Road and the other by Cumberland Highway.
As a family, we're always on the hunt for excellent, safe spaces in which to enjoy the natural world and the Gardens don't disappoint. The Gardens are spread over 12 hectares which provides ample space for little explorers to play, discover and learn.
Adventuring at the Playgrounds – Safe and Fun
There are two enormous, very safe adventure playgrounds within the Gardens. While neither is fenced, they both are completely covered by quite impressive shade cloth which would certainly come in handy during the summer months and are a safe enough distance from potential hazards like the car parks and water features. The playgrounds are covered with bark chips which provides some cushioning for little people but can also be quite messy, so come prepared to dig bark chips out of everything (in my case, even my 15 month old's mouth)!
My sons played on both sets of equipment for a lengthy period of time and both were extremely annoyed when it came time to move on- always the sign of a terrifically enjoyable time. Both playgrounds have lovely grassy spaces, shaded by Australian native trees surrounding them where you could easily spend an hour or two picnicking. The two playgrounds also have barbeque equipment and are a popular spot with families on the weekends and for those celebrating special occasions. The smaller playground near the carpark off Merrylands Road has bathroom facilities conveniently close by, including one wheelchair/pram accessible toilet with change table facilities.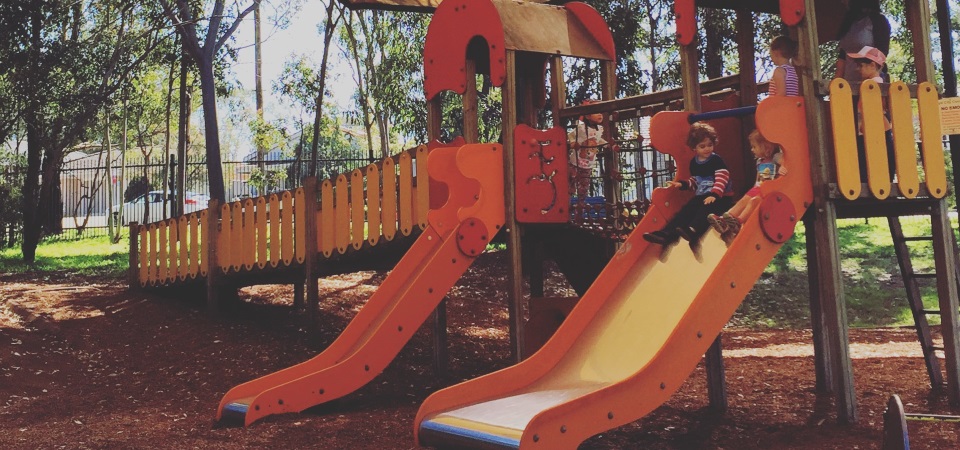 A Furry Surprise!
Most excitingly for the little people, the Gardens contain a number of animal enclosures. There are kangaroos, wallabies, emus and a number of aviaries containing native birds. It's a lovely space to wander through and a great opportunity to engage your little one in a discussion about our native fauna. There are few parks in Sydney that have this feature and so it's quite a novelty for children to discover. I left the animals as a surprise for my boys and they both were thrilled to find themselves somewhere a little different.
See The Ducks
In the middle of the park is a large lake with ducks, swans and water hens. It has an enormous fountain and is bordered by two waterfalls. While the entire water feature is manmade, it's been designed to look and feel as natural as possible. The overall effect is lovely and when you're standing on the shore of the lake where the water laps gently at the rocks and ducks feed and preen in the dappled sunlight, it leaves you feeling as though you've stumbled upon a secret little spot by chance. My boys were happy to dwell there for a little while and watch the waterfalls and water birds go about their business.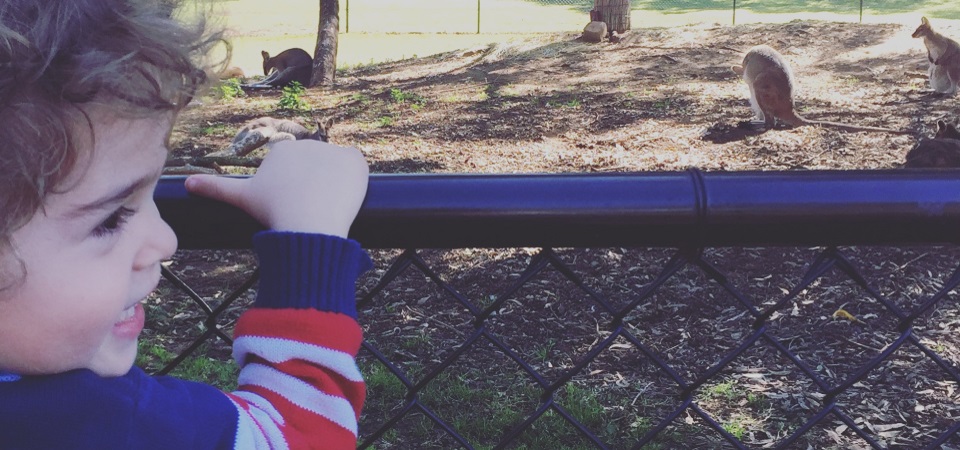 An Easy Place to Reach
The Gardens are not hard to find by car (and there is ample parking on both sides of the park) and are easily accessed by public transport. If opting for public transport, the 806 bus stops at either Merrylands Station (and provides roughly a 15 minute trip to the Gardens) or Parramatta bus terminal (a slightly longer, half hour ride). The 806 bus departs every half hour during the day and there is a stop in each direction right outside the Gardens on the Merrylands Road side.
The Gardens are well cared for and tended and while we visited we saw a number of rangers tending to the park and the needs of the animals. Given the natural design of much of the park, it is very easy to imagine yourself somewhere much further off the beaten track. If you're looking for a bush experience but don't have the time to travel too far out of Sydney, or the little people in your family are not quite up for a lengthy bushwalk, this is your place!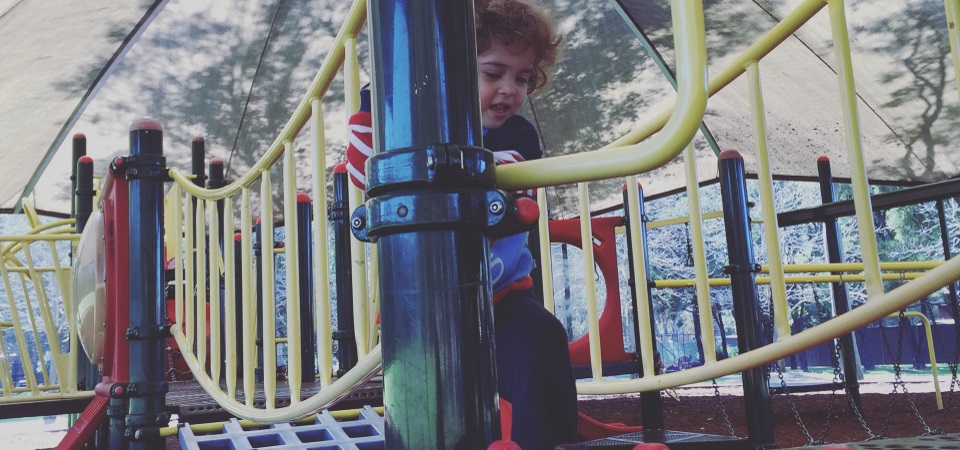 Stephanie Boyle is currently a stay at home mother with two gorgeous children.
Prior to becoming a mum she trained as a lawyer and worked in various Government positions. She is currently completing a Masters of Teaching. Stephanie and her Algerian husband Kamel have two sons, Ayman (3 years old) and Younes (3 months) and they are doing their best to raise their sons as tri-lingual global citizens. When Ayman arrived three years ago, it became immediately apparent to Stephanie that neither of them were homebodies and so they set off on what would become three glorious years (and counting!) of adventure and excitement throughout Sydney and its surrounds. Stephanie believes that childhood should be pure magic and she is on a continual mission to make this the case for her sons. She loves discovering new places and activities, throwing amazing parties and running a bookclub for her boys and their little friends. In addition to her reports for ellaslist, you can also follow Stephanie and her boys on Instagram @moukinina
Reviews
I have lived in Greystanes my whole life and I have to stay that they have made fantastic improvements over the last few years. It is clean, playgrounds are great, animal enclosures have been revamped as well as Amazon improvements on the waterfall and stream areas. Great bkie or scooter paths around the whole Park as well with plenty of grassed areas for relaxing or running around. A hidden treasure, love it!!!
Gee, this park has come a long way since my kids were little. We lived at Seven Hills and used to drive all the way over there for the little playground and ther ducks on the pond. Wonderful now, but always was a lovely park.