Deep Dish Pizza Has Arrived In Sydney For The Perfect Kid-Free Night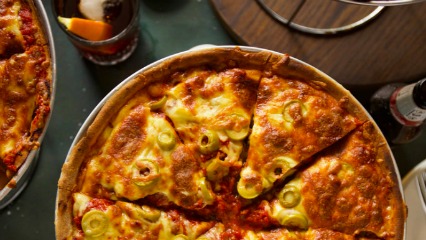 Please note: Johnny Fontane's has since closed. Click here for more American style food, including deep dish pizza.
Don't get us wrong, we love a kid-friendly cafe, but we also treasure Sydney restaurants that make date night the romantic, peaceful, adults-only experience they're meant to be.
Welcome to Johnny Fontane's, the Chicago-inspired bar that feels like a scene out of the The Godfather. But rather than the cheesy props and movie posters stuck to the walls, Johnny Fontane's feels like a place where real members of the mafia might hang out. So keep your eyes open…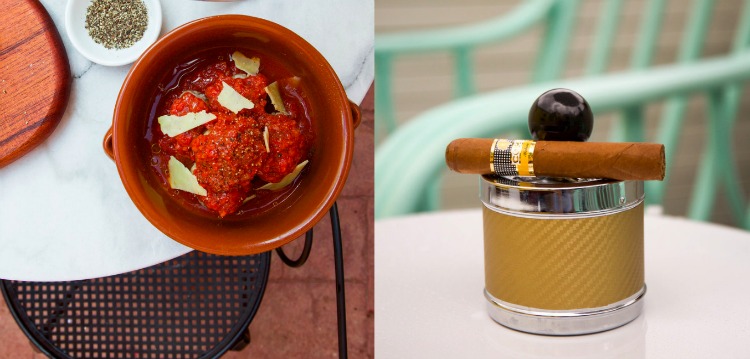 Pizza As Thick As Pie

The Darlinghurst bar specialises in deep-dish pizza, which restaurant owner Thomas Derricott (the brain behind Catmosphere, Sydney's cat cafe) described to Broadsheet as: "prepared in a deep dish so it has the deepness of a pie but the ingredients of a pizza." Toppings include spiced beef mince with kalamata olives, grilled bell peppers and mozzarella, as well as "the original Chicago recipe"- with pork and veal meatballs, herbs and mozzarella. They serve 2-4 people, perfect for a hungry couple or double-date night. Sip on a cocktail, puff on a cuban cigar (they're actually on the menu!), or just mind your own business and be careful to not look at the wrong person in the wrong way!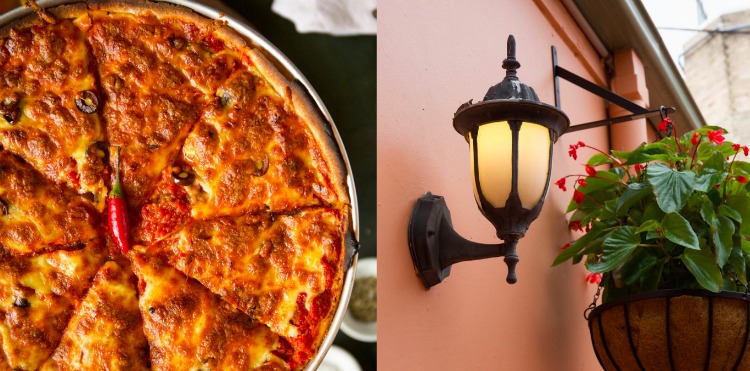 Other menu highlights include a mix of Italian and American classic cocktails including Johnny's Not Quite An Espresso Martini with white vanilla chocolate liqueur and topped off with Maltesers, as well as the Blood Bath- a Bloody Mary with Pepper Vodka and tomato juice, with side of jerkey and a pickle. We think we'd definitely start off with an Antipasti Board, some pork and veal meatballs, and some bruschetta. Got room for dessert? A cannoli or scoop of lemon sorbet gelati is a must.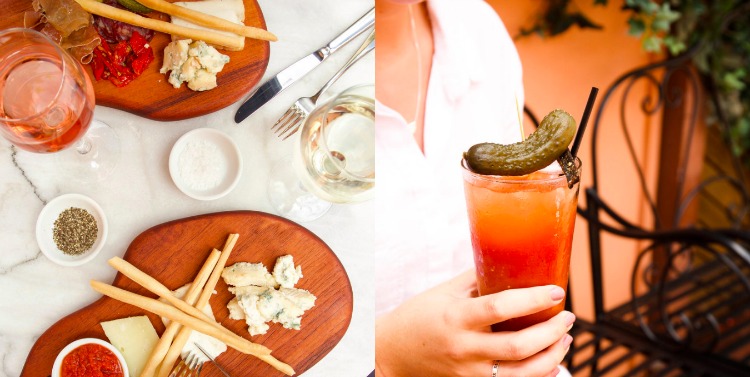 Some Seriously Slick Interiors

According to Broadsheet, Belinda Cendron designed the space, she being the stylist behind the Shady Pines and Baxter Inn. Johnny's is split into 2 indoor dining areas, a rooftop and a Cicilian-inspired courtyard. The first of the indoor rooms opens onto the street with records lining the walls, and 50s and 60s jazz pumping. The second space is a more casual dining area, whilst the rooftop bar is where you can head to for a cuban cigar, where there are always 2 kinds on rotation. Now you know why we said to leave the kids at home when visiting this one!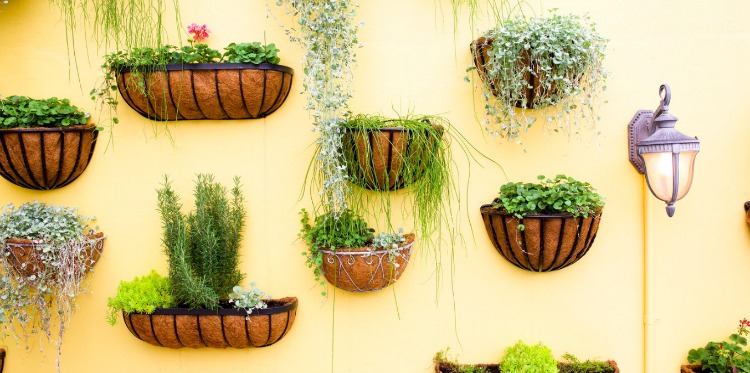 You can find Johnny Fontane's at 77 Stanley Street Darlinghurst, or visit their website for more information.