How to Build a Safe Pool For Your Kids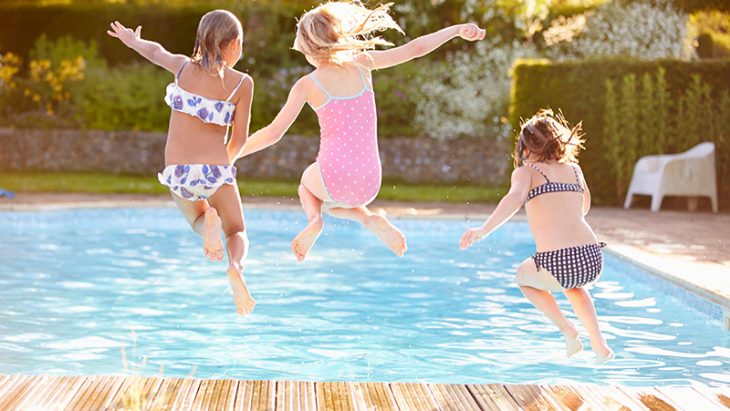 Did you know that 2.7 million Australian households have pools in their backyards?
And more than 25 per cent of the 10 million Australian households consider pools as a quintessential part of their homes?
Swimming has been synonymous with Australian culture and identity and with summer shining on, the value of having a backyard pool has never been more emphasised.
To maximise the unlimited happiness that a pool offers, every homeowner should prioritise understanding and implementing safety measures in and around their outdoor space.
How to Build a Safe Pool For Your Kids
Remonda Martinez, CEO of Sydney's largest pool builder Blue Haven Pools and Spas, recommends the following pillars of consideration to help you create an epic experience with your family!
Add a Pool Barrier or Fence Around Your Pool

Proper fencing is a safety measure that is also a key requirement in getting an Occupation Certificate of Compliance for your pool.
Here is a checklist from Remonda to truly elevate your outdoor lifestyle:
Make sure that the barrier's gate is self-latching and self-closing with the latches out of a child's reach.
The gate should open outwards from the pool so it becomes impossible for children to open it.
Check if there are no gaps under the fence that exceed 100mm.
Check the height of the latching mechanism. It should be 1500mm above the ground.
Ensure that your pool fences are 1200mm high measured from outside the fence, from the ground level or any surface within 500mm of the fencing.
Relocate your fences like pots, furniture and fixed structures out of the climb zone.
If there is a Boundary Fence as a part of the enclosure, it must be 1800mm high and completely free of climb points.
For a glass fence, you will need to provide a glazing certificate to the certifier to ensure the right quality of glass has been used and is not likely to explode in the future. There should be no doors or windows opening from the dwelling or other outbuildings entering the pool area.
No vegetation or obstructions must be seen within a 900mm arc from the top of the boundary fence within the pool area.
To know more about the dos and don'ts of pool fencing, check out the Australian Pool Safety Standards (AS1926.1 – 2012).
Cover the Pool When Not in Use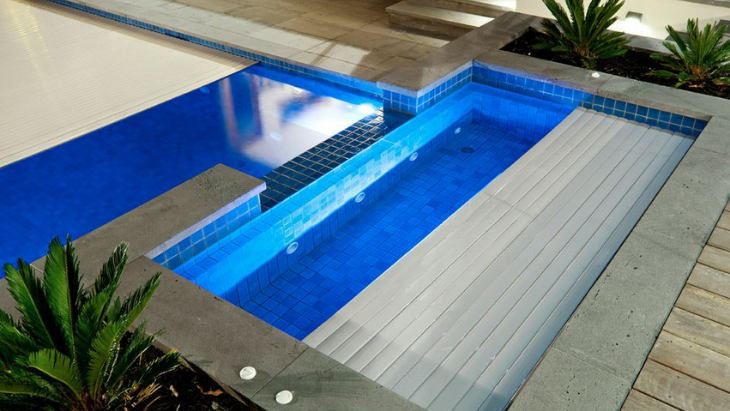 Another option Remonda recommends is to cover your pool when not in use. The cover should fit your pool's surface entirely.
Some of the best options for pool covers are:
Safety nets
Mesh covers
Automatic pool covers or vinyl pool covers – this will allow you to open or close the cover with only a press of a button. Very convenient!
Please note: If your pool is above-ground, keep in mind that you need to remove the steps and ladders when your pool is not in use aside from placing a pool cover.
Install Pool Alarms

Even if you already have covers and barriers in place, Remonda emphasises the importance of installing a pool alarm.
By having a pool alarm, you can easily detect if someone has entered your pool as it reacts to any movement or waves in your pool water. You can opt for the type of alarm system that shoots a beam around the pool area and sends an alarm once someone walks through it.
Water Safety Checklist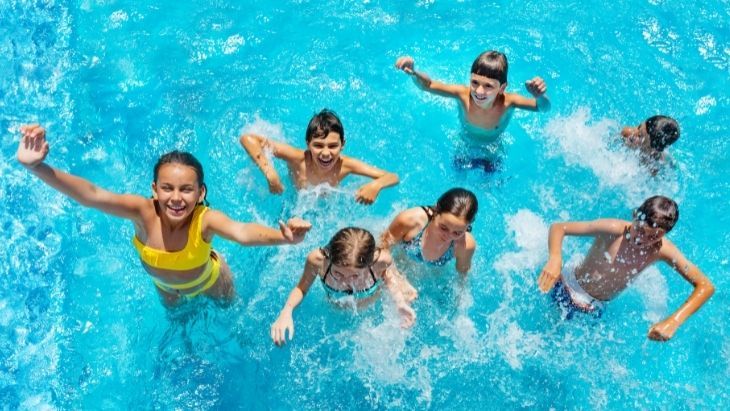 A parent herself, Remonda advises other parents no matter where they are in the world to observe the following universal guidelines:
Always supervise your children whenever they're in and around the pool. Don't leave them alone even if they know how to swim.
Enrol them and yourself on swimming lessons especially those aged 1-4 years old.
Learn CPR and other lifesaving skills and keep a first aid box in your house.
Teach them pool safety rules and keep rescue equipment close to the pool.
Always let them wear life jackets. Floating toys are not life jackets.
Do not allow them to play breath-holding games in the water.
Remind them to always enter the water with their feet first.
Remind them to avoid pool drains and make sure you fix faulty drains immediately.
Make your outlined pool rules eye-catching and place them near the pool area.
Clearly mark the deep and shallow ends of your pool.
What makes you a modern-day superhero is your willingness to take 100% responsibility in ensuring that your kids can enjoy a wonderful and safe time in the water.
More Hot Tips For Summer
The Best Hot Chips in Sydney
Six of The Best Kids Sunglasses
Where to Pick Cherries Near Sydney
Have you signed up for our newsletter? Join ellaslist to get the best family and kid-friendly events, venues, classes and things to do NEAR YOU!