Best Spots for Father's Day Brunch in Melbourne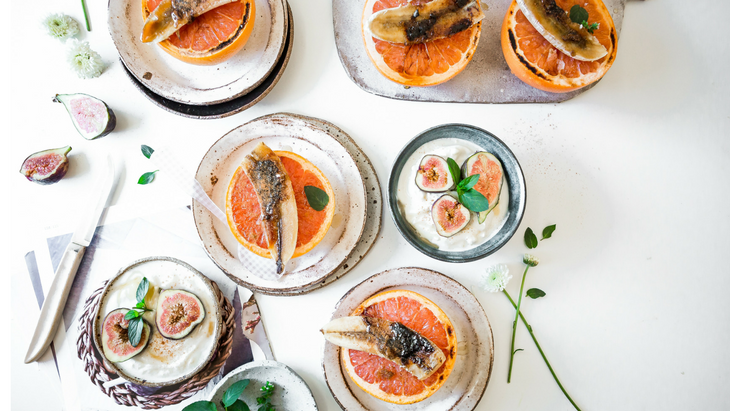 Somehow it's already closing in on September (we know!) and that means Sunday the 3rd is the day we across the nation celebrate the awesome dads in our lives.
If you want to get the day started off on the right foot, then it's going to need to be started with full bellies. And what's better to fill a belly in the AM? Brunch, of course! But not just any brunch - these out-of-the-ordinary options elevate this special meal on this special day to just the right level.
Get your stomachs ready!
Father's Day at the Langham
Indulge the Dad in your life this Father's Day with Melba's famous buffet breakfast featuring all your favourite hot and cold dishes, Asian specialties, indulgent sweet selections and of course, the Melba chocolate fountain!
But if you would like to start the day on a healthy note, there are also delicious entree options of fresh fruit, juice and cereal. Save room for your eggs to be made to order, crispy bacon, sizzling sausages and let's not forget everyone's favourite: hash browns!
Price: Saturday: $50pp (kids 4-12 $25), Sunday $80pp (kids 4 - 12 $40).
When: Saturday 2nd September, and Sunday 3rd September 2017 at 6.30 (last arrivals 8.30am)
To book: check out their website.
Signature Seafood Buffet at Sheraton Melbourne
You're guaranteed fantastic Father's Day memories with a sumptuous Sunday seafood buffet at the Sheraton's signature restaurant, the Little Collins St. Kitchen.
Whet your appetite with a world of flavours from their fresh seafood buffet featuring mouth-watering "fruit de mer" using locally sourced ingredients and seasonal produce.
The talented chefs have designed a unique buffet featuring a selection of market fresh seasonal seafood including succulent crab, oysters, prawns and smoked salmon with a variety of kitchen signature salads, selection of delicious hot dishes and desserts from the pastry chef.
Time: midday - 3pm Sundays
Price: $79 per person
Father's Day at the Pancake Parlour
On the day that celebrates fathers everywhere, why not treat them to a stack of pancakes the size of their head?
And if that's not top of the list for dad, there are also plenty of traditional breakfast options that are sure to please. From Scotch fillet steak, and stacked country breakfasts to cheese and potato pancakes and omelettes, there's sure to be something to suit everyone.
To book: Head to website
Father's Day Cruise on the Lady Cutler Melbourne Showboat
A seafood spectacular breakfast on the water awaits your special Dad this Father's Day on the Lady Cutler's Seafood Cruise.
Head from Docklands to the Williamstown Bay bay with spectacular views of the city, Victoria Harbour and Melbourne's iconic Ports while you celebrate.
Upon arrival Dads will be greeted with a glass of champagne, before tucking into an incredible array of seafood, a carvery buffet and roasted vegetables, followed by a selection of dessert canapes during the unlimited tea/coffee service.
Booking is a great idea - and pre-purchasing makes the drink packages cheaper.
When: Sunday September 3, boarding 11.15am and returning 2pm.
Where: Lady Cutler Melbourne Showboat, Berth 14, Central Pier, Docklands
To book: 03) 9499 9371, or email: [email protected]
Smith & Daughters
For our plant-based dads and pops, head directly to Smith and Daughters on Brunswick Street in Fitzroy for outrageously delicious brunch foods and outstanding cocktails.
Feast on options like mulled wine soaked french toast, Spanish pressed sandwich, pumpkin churros, spicy sausage and braised beans, and an onion-and-padron-pepper swirled scramble with pan con tomate. It is the ultimate.
Cocktail-wise you're super spoiled - choose from things like rhubarb twist, lemon cake, strawberry cucumber daiquiri, chocolate rum manhattan, tequila grapefruit sour, or Smoke on the Whiskey.
When: Saturday and Sunday from 10am
To book: Check out the website
Looking for other rad stuff to celebrate Father's Day with? Head on over to our roundup post of great ideas here, and our top tips for Father's Day gifts here.