Best Gelato In Sydney For Kids
Pregnancy
Toddlers
Preschoolers
Kids
Teens
Family
All Ages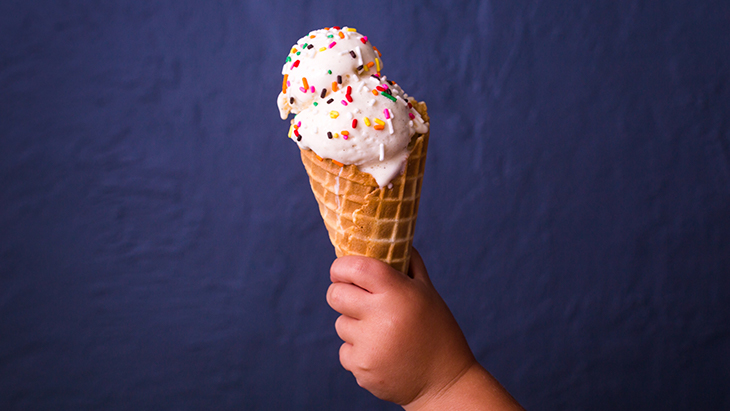 If our kids could engineer our lives, we'd be eating gelato for breakfast, lunch and dinner, and snacking on the delicious cone in between. And you know what – that would be quite marvellous!
But back to reality… If you ever wondered about the difference between gelato and ice cream, we'll happily elaborate. Gelato, which means 'ice cream' in Italian, has a higher proportion of milk and a lower proportion of cream and eggs (or no eggs at all). It's also denser than ice cream, has fewer calories, less sugar and a lower fat content per serving. Hmm, so maybe our kids were right about eating more of it daily?
Here is an ice-screamingly abundant selection of Sydney's best gelato places for the whole family to enjoy. Go Go Gelato!
Cow and the Moon Gelato Bar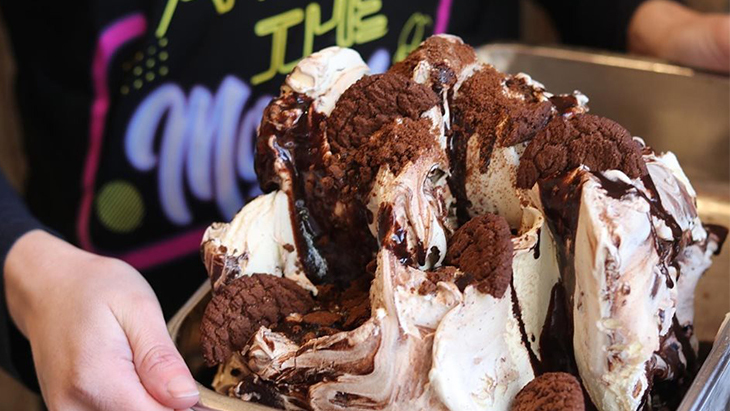 This little artisanal gelato bar in Enmore has always had a magnet pulling in big crowds of iced sweets fans. And no wonder: it is seriously tasty and of superb quality. In 2014, Cow and the Moon beat the best ice cream artisans from all over the world to win the Gelato World Tour with its Mandorla affogato. The gelato combined caramelised almonds sourced from Italy with coffee shots on a Madagascan vanilla base. Coffee and kids probably don't mix that well, so for your little gelato-maniacs, we'd suggest going for other flavours. Passionfruit Cream, Watermelon Sorbet, Fig and Mascarpone or Peanutzilla sound right up our alley! The staff makes all of the gelato in their "Gelato Lab" on the premises, using only the freshest of ingredients. You can bring some home for a private tasting, too: half a litre costs $15.
Location: 181 Enmore Rd, Enmore, 2042
Gelatissimo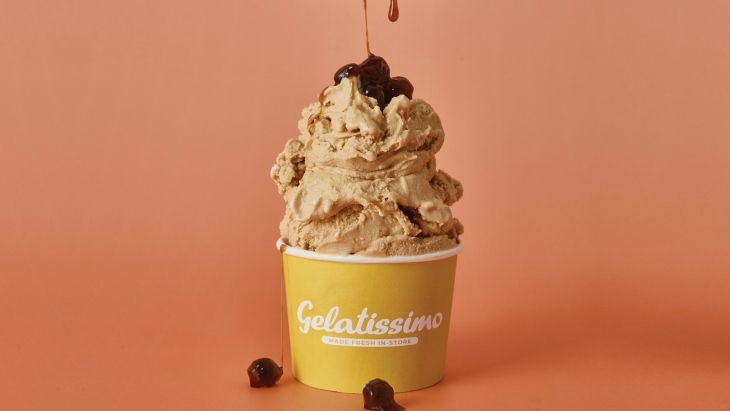 This gelato mecca has been around for 17 years and they're always trying something new, whether it's a new flavour, new healthy range or a mash-up you didn't see coming, like the new Brown Sugar Bubble Milk Tea gelato. This limited edition flavour is made up of organic Assam tea, a robust, black tea with notes of malt, which is brewed and infused with the decadent creamy gelato, and finished off with a swirl of rich brown sugar syrup. Each scoop of Brown Sugar Bubble Milk Tea is then topped with extra soft and chewy tapioca pearls for an added layer of texture and to remain true to its dessert inspiration. You also can't beat Gelatissimo's award winning flavours, stand-outs such as the License to Lime & Coconut and the Brownies are Forever. There is something for everyone here!
Location: All over Sydney!
Bellingen Gelato Bar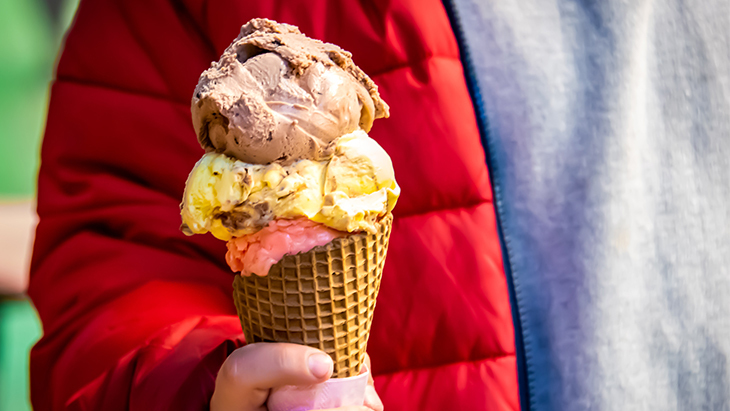 Sydney's Inner West is fast becoming the hub for the best gelato! Bellingen Gelato Bar is another sweet spot, led by a father-and-son duo, Robert and Danny Sebes. A few years ago, they scooped the gold and silver medals at the Royal Queensland Food and Wine Show for their chocolate flavours — Chocolate Rum Baba and Chocolate Jaffa. And quite recently, they also won the Sydney Royal Easter Show for both best gelato and sorbet. The proud owners make everything from scratch and in the shop. Their choc jaffa flavour is made with Dutch cocoa and burnt oranges, which Robert caramelises HIMSELF. Oh, and they also make gelato cakes! Happy birthday, anyone?
Location: 688 Darling St, Rozelle 2039
RivaReno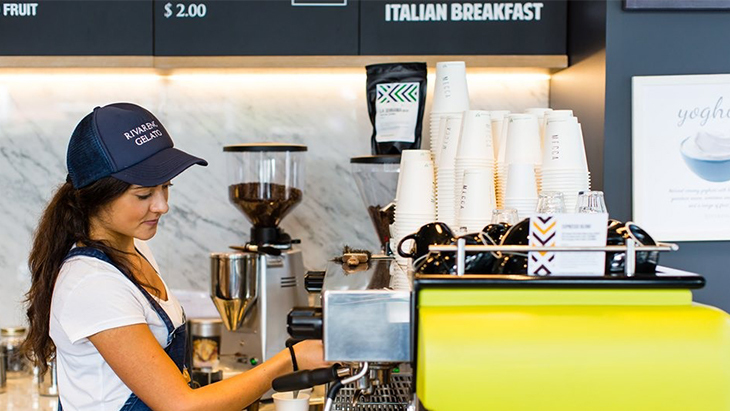 This little coffee and gelato joint in Darlinghurst looks unassuming, but don't let that fool you. RivaReno is a true 'laboratorio Italiano', doing gelato the way Sicilians have done for decades. This means storing their ice cream in 'pozzetti' – the covered, stainless steel containers. The flavours have intriguing Italian names (Leonardo, Morena or Contessa), and are more on the traditional side of things. Order your kids a scoop of Alice, and they'll get a sweet dose of mascarpone-flavoured gelato with a generous pouring of gianduja (chocolate and hazelnut sauce). We guarantee you – it's like Nutella, only healthier. RivaReno also serves delicious hot crêpes in winter, waffles, Sicilian granitas, milkshakes, affogatos and so much more.
Location: 280 Crown Street, Darlinghurst, 2010
Mapo Newtown
Mapo's motto sounds like something that should be close to every parent's heart: imperfection. On their website, they share this cute little poem, which really made my day:
Our gelato melts and drips.
It's never the same,
and it changes every day.
It's unique and imperfect.
It follows the seasons,
and changes with them.
Isn't it what being a parent of (little or bigger) kids is?
But back to gelato. Mapo is a very unique place in the heart of artistic Newtown. Its owner (and a real Italiano!) Matteo Pochintesta is a trained architect and food lover. His gelateria has a sustainable focus (recyclable cups, wooden tasting spoons, only raw and natural ingredients), and about half the menu is vegan-friendly, including the pistachio and chocolate sorbet, which is made with 75 per cent cocoa chocolate. Oh, and they churn their gelato every day right in front of your eyes.
Location: 123 King St, Newtown NSW 2042
Cremeria de Luca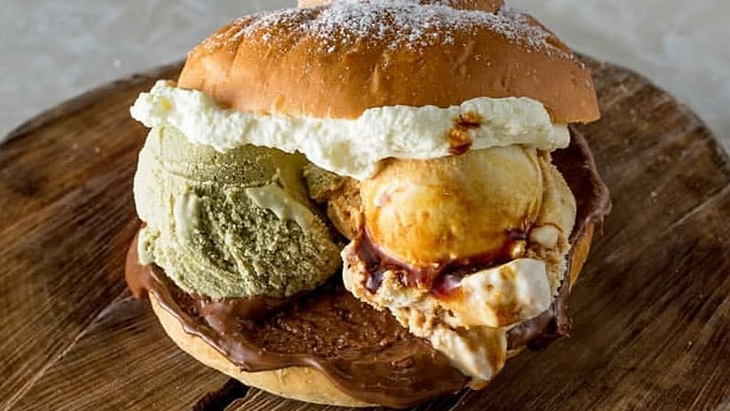 The De Luca family has been making gelato in Italy since 1937, and they came to Australia in 1991. A couple of years ago, they moved their business from Leichhardt into Five Dock, and the locals have welcomed them with open arms. We nearly fell off our chairs when we realised that they also make gelato burgers! How to handle such a treat? Grab that sweet brioche bun and watch the two scoops of gelato ooze out. Plans for a Sunday dinner sorted?
Location: 84 Ramsay Road, Five Dock 2046
Gelato Franco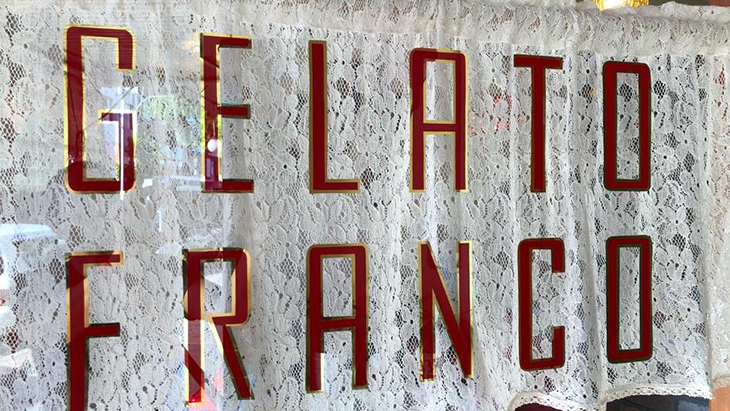 The old-school gelateria on Marrickville Road serves only 15 flavours: 10 classics and five changing styles. Everything in the shop tastes like childhood, probably so because the owner's mum, Donata, joins him in the kitchen! Mamma mia, go and grab that coffee with home-made biscotti while your kids are savouring their famous black sesame gelato!
Location: 281 Marrickville Road, Marrickville 2204
Ciccone and Sons Gelateria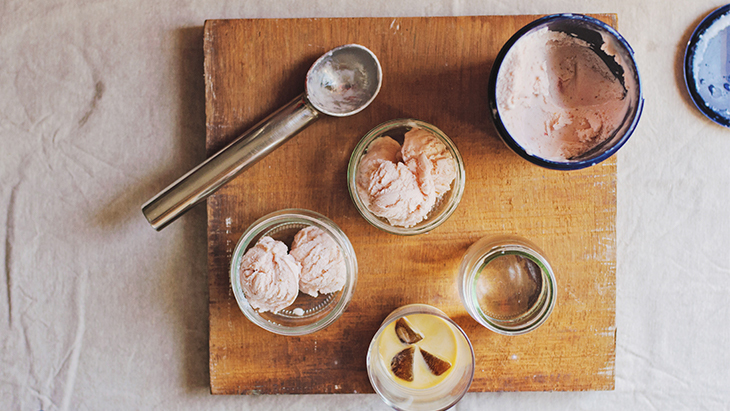 This little gelateria on Regent Street in Redfern is authentic and modest, yet serves some of the best flavours in the area. It also has one unique feature – they're making most of their gelato on the base of buttermilk. That means that they're healthier than the milky ones, and not that sweet. The joint serves an excellent coffee from the Marrickville roastery Di Pacci Coffee Co and has a great choice of liquors to spike your espresso (if you're doing a gelato dinner, not breakfast, obviously).
Location: 195 Regent Street, Redfern, 2016
Gelato Blue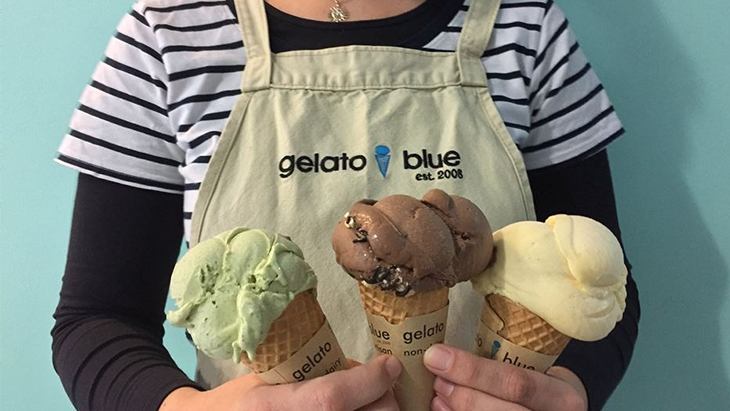 This fully plant-based gelateria has a mission of saving the Planet, one ice cream at a time. To make their yummy gelato, they use coconut milk instead of cream, arriving at surprisingly similar results. They have 25 flavours to choose from, and if you're a fan of macadamia, you'll love their coco-nutty dairy-free option.
Location: 318 King Street, Newtown 2042
Aqua S Ice Cream Parlour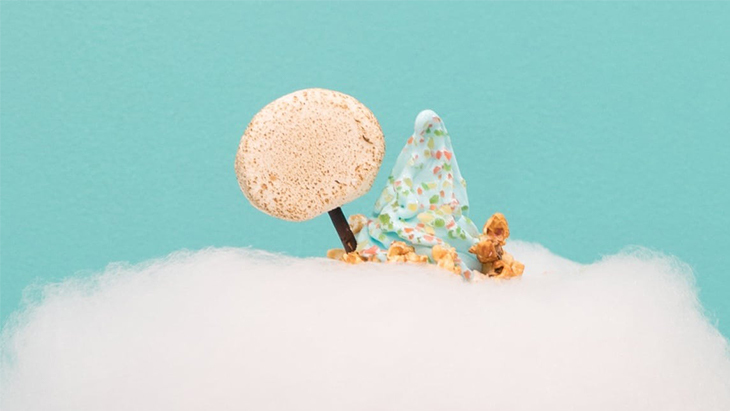 If only eyes could eat! We reserved the last spot for the most dreamy ice cream experience ever, even if it's not 100% gelato. Aqua S serves their signature soft ice cream with the fluffy pillows of slightly salty fairy floss. Making fairy floss from sea salt may sound a little extravagant, but if we tell you the idea came from Japan, you'd understand. Aqua S's shop is worth a visit not only for its sweet & salty icy servings but also for the décor. It is like stepping into a cloud! The real fun for kids will surely be choosing from the array of colourful toppings, from popping candy, flame-toasted marshmallow, caramel popcorn to the classic (if a little ocean-like) fairy floss. There is also an all-you-can-eat option for the greedy eaters living in all of us.
Location: Shop 27 Regent Place 501 George Street Sydney 2000

Other Sweet Treats In Sydney
The Best Ice Cream Parlours
Six Of The Best Milkshakes In Sydney
Where To Find The Best Cookies In Sydney
Have you signed up to our newsletter? Join ellaslist to get the best family and kid-friendly events, venues, classes and things to do NEAR YOU!