Become An ellaslist Wet❜n❜Wild Sydney Product Tester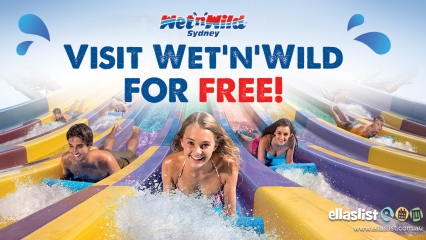 Reviews
We would love our children to be happy as always
I am so excited to see this offer beacuse in holidays everyone needs to have a break n have fun with family.love ellaslist
my dare devil kids would love to test out Wet n Wild and see if the thrill seeking rides are as awesome as they hope they are.
Would love to take my 5 year old daughter and man child to wet n wild !! To experience what it has on offer for all ages
It would be interested to take the 2yo and 6yo to see how their experience differs from the older kids.
This is awesome!! Best summer activity for the kids we've done!!
We would love to win this, we have four children of different ages who would love to check it all out and give their opinion. It would be a great family day out!
Havent been to Wet n Wild sydney yet, looking firward to be a tester and having a great fun family time ?