These Are The Top Baby Names Trends For 2023
These Are The Top Baby Names Trends For 2023
Pregnancy
Mums & Bubs
Family
Parents Only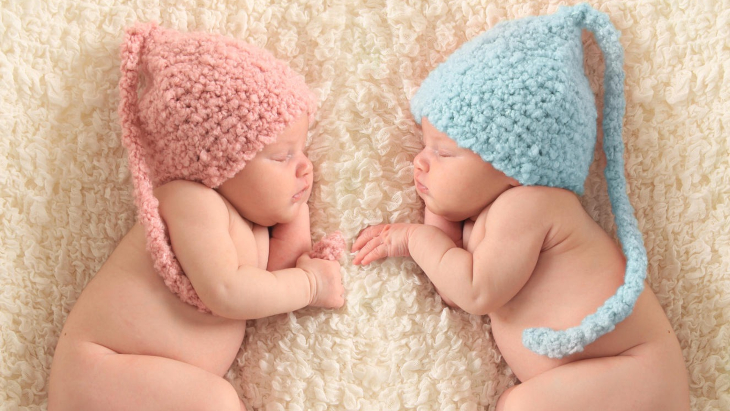 Step aside, trend forecasters and predictors! We're bringing you the freshest baby name trends for 2023, updated in real time and based purely on the choices of parents just like you. This isn't your standard list of baby names - it's a live snapshot of the names parents are falling in love with right now.
A Trip Down Memory Lane: The Top Names of 2021 and 2022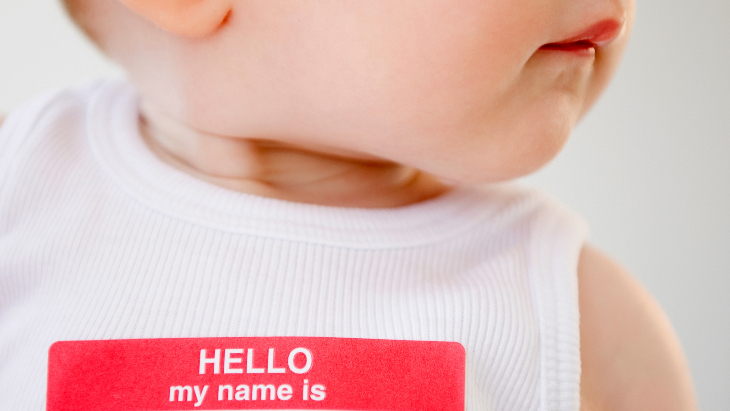 Rewinding a bit, Olivia and Liam were the shining stars of 2021 and 2022, claiming the top spots on the list of popular baby names. Interestingly, a trend was noticeable among the top girl names - each one ending with the enchanting vowel "a."
As for the boys, the top five names saw some jostling for positions, but no new names managed to penetrate this exclusive group.
Will They Hold Their Reign?
As we make our way through 2023, we can't help but wonder whether these well-loved names will continue to be favourites. Will the trend of girls' names ending in "a" dominate again this year? And what about those names we've seen less and less of lately, like Hayden and Walter? Are they set for a comeback, or are they moving towards the endangered list? Only time will tell.
The Early Leaders of 2023
But enough with the past and the speculation, let's dive into the now. Based on current popularity, the most loved baby names of 2023 are shaping up to be intriguing.
For girls, Olivia still holds her crown, with Emma, Amelia, Ava, and Isabella close on her heels. Rounding up the top ten are Charlotte, Sophia, Mia, Luna, and Lily.
On the boys' side, Liam continues his reign, followed by Noah, Oliver, Mateo, and Elijah. Completing the top ten, we have Lucas, Leo, Ethan, Asher, and Aiden.
Unveiling the New Challengers
Digging deeper into the list, from positions 11 through 50, we find a treasure trove of beautiful names. For girls, Harper, Aurora, Gianna, Ellie, and Sofia are winning hearts. For boys, James, Luca, Ezra, Theo, and Kai are making their presence felt.
Even further down the list, at spots 51 through 100, we're seeing unique names like Ayla, Daisy, Savannah, Leilani, and Maria for girls, and Micah, Ezekiel, Miles, Adam, and Theodore for boys, gaining in popularity.
The Top 50 Baby Names for 2023

Rank
Girls
Boys
1
Olivia
Liam
2
Emma
Noah
3
Amelia
Oliver
4
Ava
Mateo
5
Isabella
Elijah
6
Charlotte
Lucas
7
Sophia
Leo
8
Mia
Ethan
9
Luna
Asher
10
Lily
Aiden
11
Aurora
James
12
Harper
Luca
13
Evelyn
Levi
14
Gianna
Ezra
15
Violet
Theo
16
Ellie
Kai
17
Sofia
Michael
18
Aria
Grayson
19
Willow
Henry
20
Layla
Gabriel
21
Maya
Jack
22
Ella
Mason
23
Nova
Muhammad
24
Grace
Maverick
25
Mila
Jackson
26
Camila
Daniel
27
Hazel
Elias
28
Ivy
Luke
29
Eliana
Sebastian
30
Chloe
Carter
31
Emily
Josiah
32
Elizabeth
Hudson
33
Elena
Benjamin
34
Isla
Logan
35
Athena
Alexander
36
Abigail
William
37
Penelope
Jayden
38
Victoria
Waylon
39
Zoey
Joseph
40
Eleanor
Owen
41
Naomi
Samuel
42
Nora
Julian
43
Avery
Nathan
44
Emilia
David
45
Scarlett
Isaiah
46
Zoe
Jacob
47
Delilah
Thomas
48
Kinsley
Matthew
49
Riley
John
50
Iris
Wyatt

Looking for More Baby Names?
What Will Be The Most Popular Baby Names Of 2030?
Australia's Most Bogan Baby Names
Baby Names Parents Regret
Have you signed up to our newsletter? Join ellaslist to get the best family and kid-friendly events, venues, classes and things to do NEAR YOU!