What Age Should I Enrol My Child In Gymnastics?
What Age Should I Enrol My Child In Gymnastics?
Toddlers
Preschoolers
Kids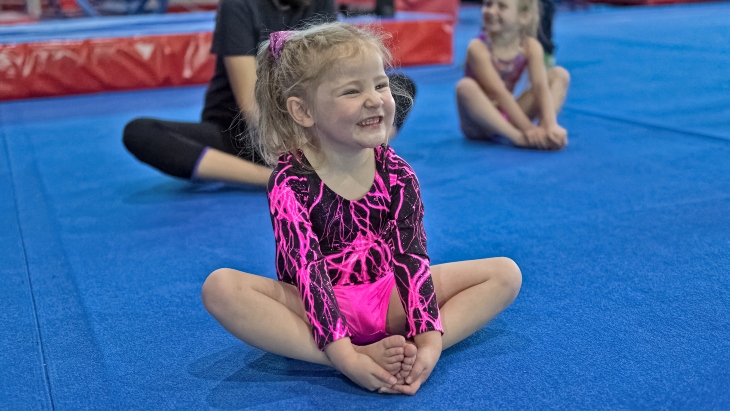 There are endless activities available to kids these days—a godsend for little ones with energy to burn or parents staring down the barrel of school holidays - but how do you know what the right choice is for your child, and when the time is right for them to really make the most of it?
With gymnastics, a sport that ranges from novice turns and tumbles to Olympic-level flips and floor routines, is it ever too late, or too early, to get your children started?
What Age Should I Enrol My Child In Gymnastics?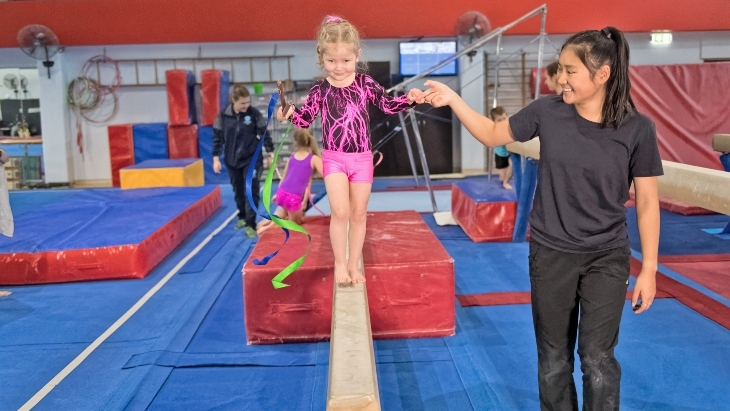 When is a Good Time to Start?
Ultimately, it's the diversity of gymnastics that makes it so versatile. From the classic Olympic styles to the modern incarnations of acrobatics, aerobics and freestyle, there is a variation to appeal to everyone, at any stage of life. "We are so passionate about getting Australia moving," Kaitlen Bastion from Gymnastics NSW says, "and by taking part in just one hour of gymnastics, you find yourself gaining mobility, flexibility and coordination."

However, the sooner children start gymnastics, the more they can reap the rewards! Obviously, the more exposure they have to the sport as they grow, the more time they will have to harness their new skills, but what you may not know is that it can also promote school readiness and healthy life habits. Encouraging children to start gymnastics at a young age as a fun physical activity, actually has much wider effects and encourages children to engage in the fundamental movement for healthy well-being. "In the growing digital age, children are often coming to school without the muscles they need to write, climb or simply sit on the floor," Kaitlen says.
What is the Impact on Growing Bodies and Minds?
KinderGym classes not only provide a positive environment for kids to learn how to learn, how to listen and how to work with friends - all valuable school (and life) skills - but active physical engagement also assists later learning. "Simple actions such as crawling across a foam mat stimulate cross patterning in the brain and assists in ongoing development" Kaitlen adds "Swinging on a bar activates the vestibular system in the inner ear, helping with balance and special orientation – the benefits really are endless!"
From as early as 6 months old, tailored gymnastic programs gently encourage gross and fine motor skills under the watchful eyes of parents. Adults can continue supporting their little ones as they progress through the levels, up to about 5 years old, seeing them develop techniques and meet key milestones along the way.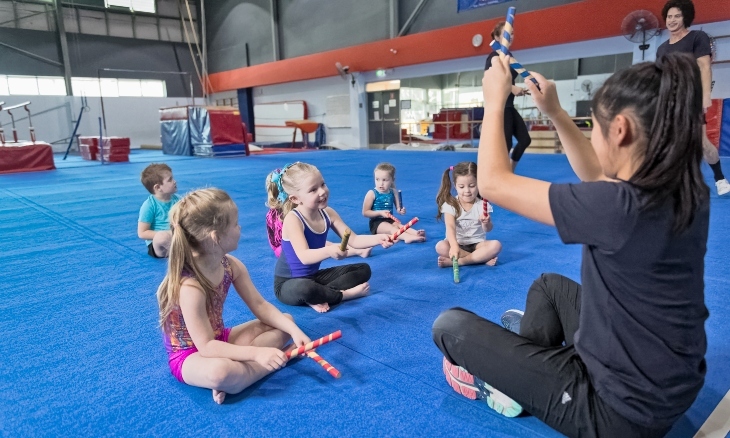 Benefits aside, Gymnastics NSW clubs are about giving it a go and having fun and are perfect for children who want to do gymnastics once a week. KinderGym offers a range of these classes structured with new and exciting activities and guided by an expert Gymnastics Australia coach. Singing, stretching and jumping all contribute to developing their skills and coordination - and they may even get to dive into the foam pit!
All KinderGym coaches are accredited with Gymnastics Australia. They have comprehensive training including first aid and working with children checks and are supported by official gymnastics bodies in Australia.

Whatever class you choose, ensure your child is attending a class with qualified, accredited and insured coaches, by enrolling in a kids' gymnastics program affiliated with Gymnastics NSW!
More Parenting News
How Important Are School Readiness Programs?
How To Find The Right School For Your Child
Why Music Is Important For Babies' Brain Development
Have you signed up for our newsletter? Join ellaslist to get the best family and kid-friendly events, venues, classes and things to do NEAR YOU!