How Important Are School Readiness Programs?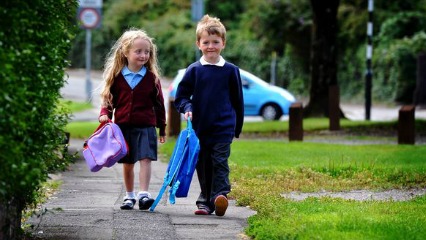 Starting school can be a mixed bag of emotions – for both parents and children. And as the pressure rises to find the right school, to know what age to send your child, to be confident that they will make friends and everything else in between (who knew lunch boxes were serious business?!), now there is the issue of whether we should be enrolling our kids into school readiness programs.
What Is 'School Readiness'?
According to education experts, there are 5 major factors that determine whether your child is 'school ready': self-regulation and social-emotional readiness, physical health and motor readiness, language and communication readiness, cognitive readiness, and approaches to learning. These domains will give your child the best chance at succeeding and thriving at school. In the past, school readiness has focused on academic skills such as counting and letter recognition, however these days emotional and cognitive maturity can be the key to your child's long-term academic and behavioural success.
Whether you enrol your child in certified school readiness classes or you simply work on these areas with your child at home is up to you, but many parents who already have so much on their plates are probably thinking… how necessary is this?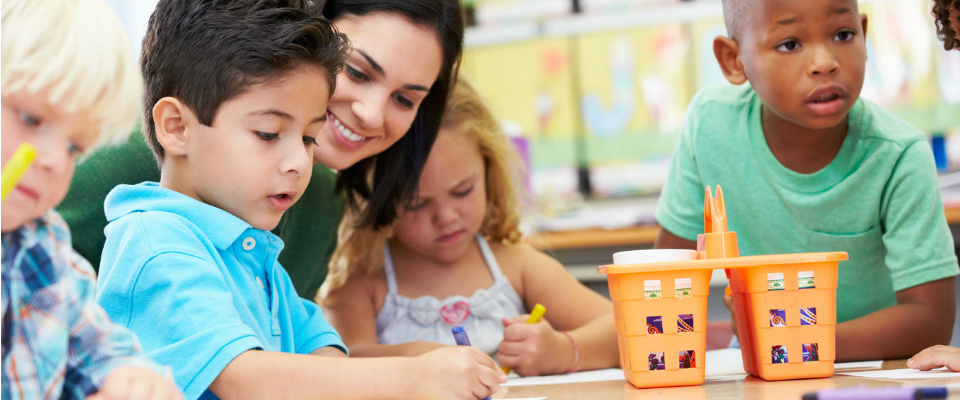 What Are The Risks Of Not Being School Ready?

Studies have shown that children who haven't developed the vital readiness skills when starting school have been identified as 'at risk' for their future academic, social and occupational success. By not addressing these difficulties before they start school you could be setting your child up to struggle with the curriculum from the get-go and have issues catching up. They might suffer socially and find it difficult to make friends. They also might receive poor academic results because they shut down when faced with learning tasks. Not only can your child become stressed about school, but you the parents may take on this anxiety too.

Will I Know If My Child Is Ready?
Sometimes it's obvious but often the signs aren't clear to parents as we usually think the world of our children just the way they are!
However, in general, children who are ready for school should be capable of these things:


They are co-operative with adults and with other children. They show self control in most situations, follow the rules of their home and preschool, and are able to play independently at home. They are happy to share their toys – and can negotiate or compromise with their friends when needed.


Socially, these children show concern and affection for others, and comfort others who are upset.


They are confident and able to adapt in social situations, and relate well to their peers and other adults.


They have well developed language skills, using words rather than body language to express a feeling or a need, communicate well with their peers, and speak clearly enough to be understood by others. Their vocabulary is well developed, and they use language creatively to describe what they are doing.

What Will My Child Get Out Of A School Readiness Program?
Typically, a pre-kindergarten school readiness class will teach your child these key lessons:
Social skills such as turn taking, cooperating and sharing with other children


Communication skills which encourage listening and talking


Learning behaviours like following instructions, transitioning between activities and completing tasks


Fine motor skills and correct pencil grip


Pre-literacy skills including recognising and using phonics, sounds, letters and words


Pre-numeracy skills developing understanding of problem solving and maths concepts
They are generally held during a 6 to 12 month period before your child goes to "big school."
More School News
Sydney's Top Primary Schools
Are Private Schools Really Better Than Public Schools?
How To Find The Right School For Your Child
Have you signed up to our newsletter? Join ellaslist to get the best family and kid-friendly events, venues, classes and things to do NEAR YOU!