Are Splash Parks Really Poo Parks?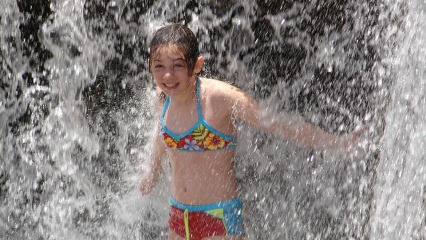 By: Phoebe Ackland, ellaslist
When a stinking hot day is brewing, mums head to ellaslist's guide to the best free water play parks in Sydney! So, for our sake, we hope they aren't in-fact what local media are calling 'poo parks'.
Families in Summer frequent their local water play park to cool down their hot and bothered little ones without the need for a trip to the beach. As their popularity has grown and more and more spring up all over Sydney, concerns have been raised over possible cases of water contamination and diarrhoea outbreaks. As a result, the Baird government plans to make a change to the Public Health Act, aiming for splash parks to follow the same health and safety guidelines as public swimming pools. It will form part of draft legislation by 2017.

Darling Harbour: Cause For Concern?
Everyone loves the fountains at Darling Quarter, with three new ones set to pop up in Darling Harbour in the next few weeks. Regarding conforming to the new regulations, according to the
Sydney Morning Herald
, they don't think they need to, and Property
NSW
have kept quiet on whether the new fountains will either. This leads to the question: could a child be in harm's way? Water parks can rinse harmful bacteria off children, into the holding tank, only to be sprayed onto others.
[caption id="attachment_114204" align="alignnone" width="750"]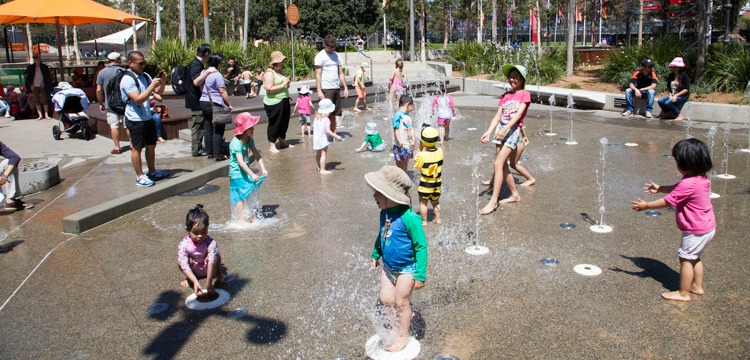 Source: Christine Knight[/caption]

What's Brought This On?
Whilst it is said to not be the cause of this crackdown on splash park safety, a story out of West Australia has only furthered concerns. According to the
Sydney Morning Herald
, back in March, WA Premier Colin Barnett issued a formal apology to the Fawcett family after 5 year old Chelsea was left partially blind in her right eye due to an infection she picked up at a water park at Elizabeth Quay in Perth. The Fawcett family have not ruled out suing the WA government.
[caption id="attachment_114201" align="aligncenter" width="620"]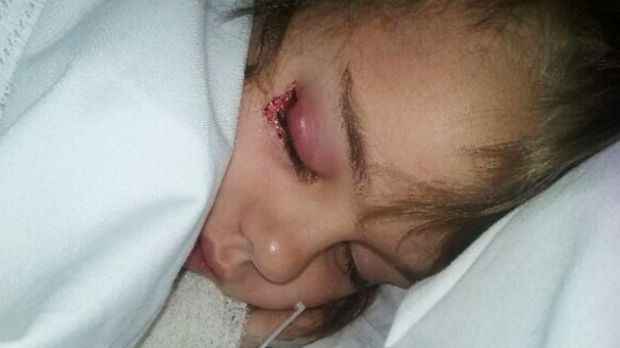 Source: Sydney Morning Herald[/caption]
According to the SMH, Dr Jeremy McAnulty, NSW Health director of health protection, said: "This recommendation was made because water splash parks and interactive fountains have become increasingly popular in recent years. Anecdotal local reports about these venues, as well as published international reports of diarrhoeal outbreaks, indicate splash park water can be contaminated by users or animals. Concerns about Elizabeth Quay were not the specific prompt."

Which Water Parks Are Safe?
According to the
SMH
, the City of Parramatta Council has complied to the new regulations laid down by
NSW
Health, upgrading two splash parks, the
James Ruse Water Playground
and the
Philip Ruddock Water Playground
at Dundas Park (which we love!). The water there is now being disinfected and closely monitored.
Pirrama Park
, Pyrmont, is also safe, being treated daily with chemicals to prevent the spread of bacteria. So is
Blaxland Riverside Park
&
Steel Park, Marrickville
- both of which are already treated as swimming pools.
[caption id="attachment_114202" align="alignnone" width="960"]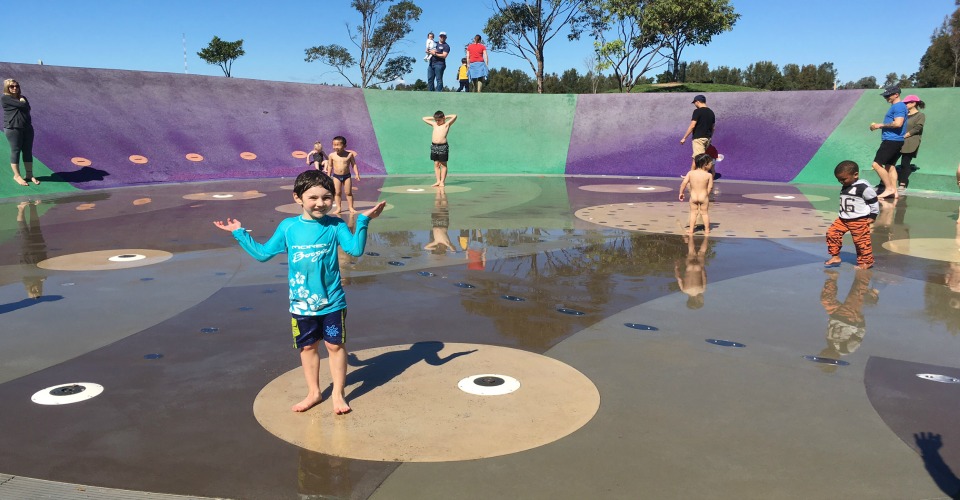 On The Safe List: Blaxland Riverside Water Park[/caption]
Gross or not? We want to know what you think! Comment below.

More Stuff For Mums On ellaslist
Reviews
Absolutely they are!! My kids are banned from unregulated and unhygienic "splash" parks after a particularly nasty bout of gastro exactly 48 hours after they played at the Darling Harbour water park..