All You Can Eat Sushi Might Finally Satisfy Our Cravings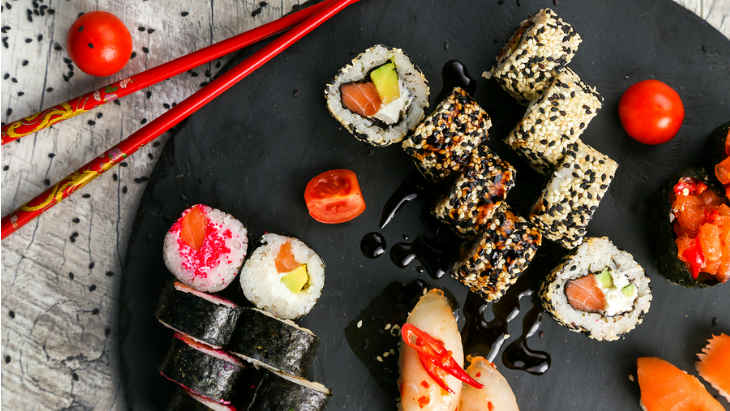 By: Phoebe Ackland, ellaslist
The only drawback of going to sushi train is the feeling of judgement that overcomes you when it feels like the whole restaurant is staring straight at your mountain of emptied-clean sushi plates. There's nowhere to hide- everyone knows those 4 green plates, 3 blue plates, and 2 gold plates (that's a bit of a splurge) was you, and you only.
We think we've found the only sushi bar in Sydney that practically begs for you to over-indulge without judgement: ALL YOU CAN EAT SUSHI at Kansai.
Hand Rolls & Sashimi & Udon, Oh My!
On Hunter Street in the Sydney CBD you'll find Kansai, the awesome sushi restaurant offering an all-you-can-eat, no time limit dinner special. Running from Mondays-Saturdays, diners can pick literally as much as they want, for either $35 (sashimi, hot pot and gelato excluded) or for $45 (NOTHING excluded). The best part? Kids under 3 eat FREE, and children aged 3-12 years get a $10 discount. There's no time limit (apart from Fri and Sat nights when you get 1.5 hours), so we suggest waiting until that painful bloat subsides a little bit, before stuffing perhaps just one more bite down....
Their menu is super extensive, including all the common favourites as well as delicious green tea gelato, all-things Teriyaki, seafood hot pots, and some of the most decadent sushi rolls we've seen.
Where? Head to B1/7-13 Hunter Street, Sydney CBD to gorge, or visit their website.

Image via Menulog
Are you as sushi-obsessed as we are? Check these out:
World Sushi Day
Did you know June 18 is World Sushi Day? Menulog recommend celebrating with the Dumpling x Sushi Combo at Yuzu Dining. They have combined our two favourite foods (dumplings and sushi!) to create an inside out roll with dumplings, cucumber, shallots and wasabi mayo. Can't decide between sushi or dumplings? Por que no los dos!