A Dramatically Different Approach To Learning A Language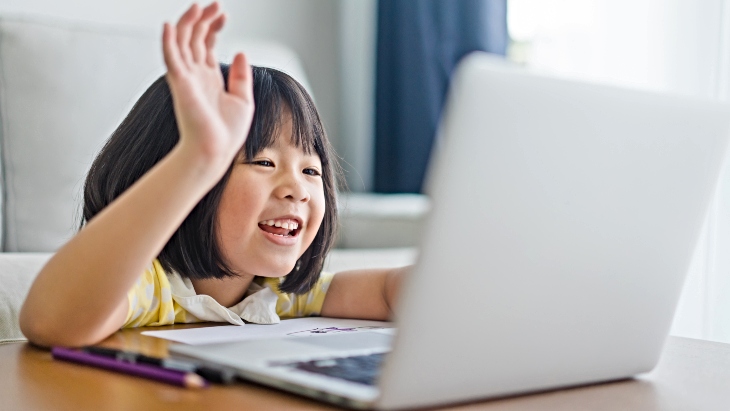 As we all know, Australia is a multicultural country and, at last count, is home to more than 1.2 million people of Chinese ancestry, many of whom speak the Mandarin language.
Multilingual children can have a distinct advantage in this diverse landscape. Among the many benefits of learning a new language, they can make more language connections, cultivate an inbuilt cultural competency and develop an appreciation of cultural diversity. Plus, being multilingual, they can share their language skills, travel abroad and open up career opportunities.
Discover A 'Dramatically Different' Approach To Learning Mandarin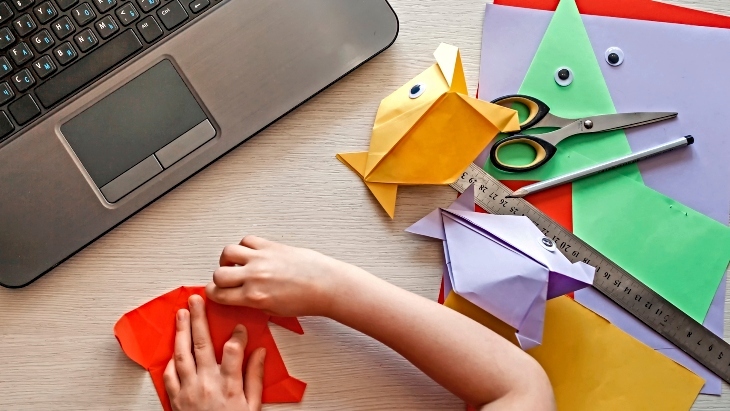 Originating in Singapore, the unique Chengzhu Mandarin program is an immersive educational experience that creates a holistic environment to teach children about the Chinese language and culture. This program lays the foundation for deep and enduring learning of the Chinese language and its context, giving children the confidence to become bilingual citizens of the world.
Considered a 'dramatically different' approach to mastering the ancient Chinese language, the acclaimed Chengzhu Mandarin program is deeply rooted in culture while embracing a progressive curriculum. This is a holistic learning environment where every child can thrive.
Only one place has exclusive rights to deliver this bespoke program in NSW and that is Angsana Education.
Who Are Angsana Education?
Angsana Education is a language enrichment and cultural study centre that facilitates multilingual early learning programs for children. Drawing on a belief that children absorb new languages much faster in their early years, their programs for children from 6 months to 12 years harness this optimal time in a child's life for language acquisition and development. With expert educators who are native Mandarin speakers with a genuine desire to share the language, Angsana Education ensures their intimate small group classes give children the time, space and attention they need to flourish.
They also know that for children to fully engage in a learning experience, it helps if it is fun! Dragging your reluctant child to tedious, textbook language classes is a thing of the past. Angsana Education uses a play-based learning strategy teeming with interactive activities that encourage kids to make friends and communicate with each other.
Angsana Education has established an immersive multilingual environment where little learners can be inspired to connect with others and learn to play with a new language as part of their everyday lives. The innovative classes are a unique way to uphold and engage in the cultural and linguistic diversity of the Sydney community.
How Does It Work?

Angsana Education provides creative language programs for children in both English and Mandarin, two of the most widely spoken languages in the world! These programs immerse children in language. They enrich and support their learning through play, drama, stories, music, dance, songs and games.
Angsana Education's English enrichment program for 4 - 8-year-olds is designed to enhance your child's current level of English, and to develop confidence, fluency and competency in listening to, understanding and speaking the English language. The classes use creative lessons in art and craft, music, songs and drama to support this learning.
Mandarin at Angsana Education is taught in age-appropriate classes including PlayClub class for children aged 1½ to 3 years and a Language Learners class for preschool and school-age children up to 6 years old. Using playful activities including song and dance, art and craft, drama, music and stories, the classes aim to instil an enjoyment of language in these early learners, helping them to make sense of their bilingual experience more effectively. They focus on the four key components of language learning - speaking, listening, reading and writing - in a fun and engaging way.
They also run popular Mandarin classes for primary school students based on the YCT (Youth Chinese Testing) program. This offers children aged 7 to 12 years the opportunity to obtain an internationally recognized Chinese language qualification! Testing is however completely optional and children can still undertake the program without the pressure of sitting for tests.
Lastly, Angsana Education's Little Lorikeets program offers young children who are non-native speakers the opportunity to learn Mandarin as an additional language. Children learn basic daily vocabulary through a range of play-based activities in an exciting and energetic class.
But Wait, There's More!
As well as being armed with an invaluable skill and cultural awareness that children can use in the real world, acquiring another language has a host of neurodevelopmental benefits. Mandarin in particular stimulates different parts of the brain to promote creativity and problem-solving. Children can also use their newly-acquired language at home, to connect with kids at school and out in the world.
Find out more about Angsana Education and book your free trial class at angsanaeducation.com.
More Cool Stuff For Kids
8 Books Your Child Should Read Before They Become An Adult
Get Kids Craft and Activity Kits Delivered To Your Door
Lego Develops First Bricks Made From Recycled Plastic Bottles
Have you signed up for our newsletter? Join ellaslist to get the best family and kid-friendly events, venues, classes and things to do NEAR YOU!