6 of the Best Destination Parks in Melbourne
Mums & Bubs
Toddlers
Preschoolers
Kids
Family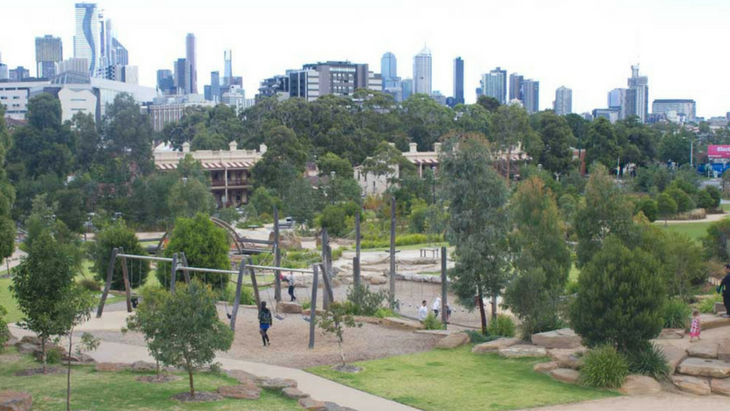 Melbourne has some of the most beautiful environments to spend a day, full of natural wonders, playgrounds, pools, lakes, parks, walking tracks and more - plenty to keep a whole family entertained for an entire day.
If you're looking to get out of the house and really make an excursion of it, why not head out to one of our favourite spots that we've rounded up for you here.
1. Royal Park, Parkville
Not only is Nature Play Playground Australia's best, but Royal Park itself is extensive and the perfect place to set up camp for the day.
Royal Park was designed for relaxation and sport (it is home to several sporting grounds and clubs), and stretches for 170 hectares - full lush grassland, eucalypt forest, native animals, walking trails, bike tracks, and of course the natural-material huge playground full of climbing frames, ropes course, slides, swings, water play areas and everybody's favourite huge hill to see the world from or roll down like the big kids we all are!
Take your bikes and a picnic basket and you're all set.
See our full review here.

2. Queens Park, Moonee Ponds
A great area for both little and big kids, with everything you could want for a fantastic day out in nature - a beautiful environment, shady trees aplenty, and vast expanses of lush green grass to pull up a spot and lay down a picnic blanket.
For energetic little ones there is a fantastic playground and for historic-minded older kids, there are plenty of memorials and sites to discover. There is a large lake complete with fountain in the middle of the park, which is a wonderful spot to sit beside or grab a small bike or scooter and go for a roam around.
There is also a smaller playground on the other side of the lake, and as a bonus, it's right next to the Curators Collective cafe.

3. Ian Potter Children's Garden in Royal Botanic Gardens
The Ian Potter Foundation Children's Gardens is a garden in which children are encouraged to express themselves creatively by using their imagination and getting their hands dirty - and there's plenty of that!
The garden provides the opportunity for children and parents to play and discover the delight of plants in the natural world. There is a water fountain play area, small pockets of garden and plant wonders to discover, great picnic spots, an amazing old tree to climb in, up, over, and around; hammocks, streams, fun programs for kids, and is part of the wider Botanic Gardens, which are beautiful.
You can byo snacks, or have lunch at Jardin Tan, on the grounds of the Botanic Gardens. They also have tiffins that you can purchase and eat in the grounds.

4. Edinburgh Gardens
One of the most popular parks in the north for kicking a footy, playing cricket, having a picnic, letting the kids run around, and generally just sitting and enjoying the surrounds.
There is no shortage of places nearby to get picnic goodies (everyone loves Piedemonte's down the road), and there are toilets on site (though the lines can be long on popular days and they're not the cleanest). Two playgrounds, both with enclosed fencing, serve the local youth and there are plenty of trees to pull up a spot under.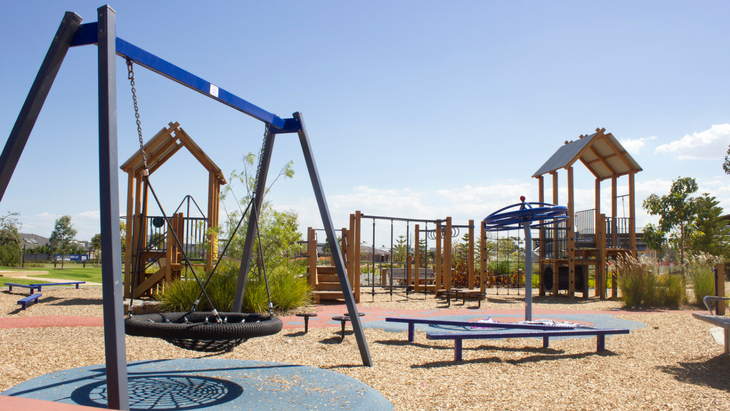 5. Riverwalk Village Park
The king of free water play parks in Melbourne also has an extensive playground for those months when water play is the last thing on your mind!
Riverwalk Village Park is a brand new space that also includes a skate park, basketball court, green grass to run around on, shaded picnic seats (with bar!) and BBQs galore.
There are toilets, wetlands full of plant and animal life, an amphitheatre lawn for games or sports, and beautiful gardens everywhere you look.
The park is in a new estate in Werribee, so pack up the car and the day's fun is only 30 minutes away.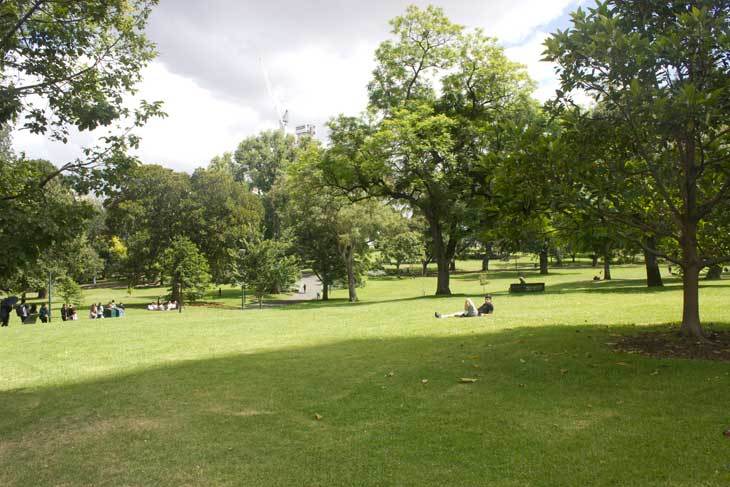 6. Flagstaff Gardens
Flagstaff Gardens, over behind the Queen Vic markets, is a popular spot for citygoers making the most of the weather when it's good in Melbourne!
You can pull up a picnic rug or table, host a BBQ, play in the playground, set up a game of footy or cricket, and I've even seen tai chi and dance practice among the vast green lawns!
It's a fantastic place to make a day of it, especially when you grab provisions from the Queen Vic market delis and swing by the hot jam doughnut van on your way back.