Visit Mayfield Garden This April Holidays
Sat Mar 24 - Sun Apr 29 2018
Family
$0.00
Mayfield Garden has lots of great family-friendly events happening this March & April.
Did you know that Mayfield is opened 363 days of the year? They have 36 acres of our garden open to the public to enjoy all year around… However, during each season they open up parts or the whole of the Private garden to the public, the Private Garden is an additional 124-acres !!! So you better pack those walking shoes! Also a great place to let he kids run around and explore.
Glamping In The Garden - 23 March - 30 April 2018; 3pm-10am
This Autumn Mayfield Garden are offering a pop-up luxury camping experience (glamping) in the spectacular grounds of Mayfield. Immerse yourself in a night like no other – in a world class location while delighting the senses! Glamp in absolute comfort and enjoy the tranquillity and majestic surrounds of the gardens, with exclusive night-time star gazing to Mayfield. You'll also get to enjoy the Mayfield Farmers platter, where 80% of the produce comes from Mayfield.
Book HERE!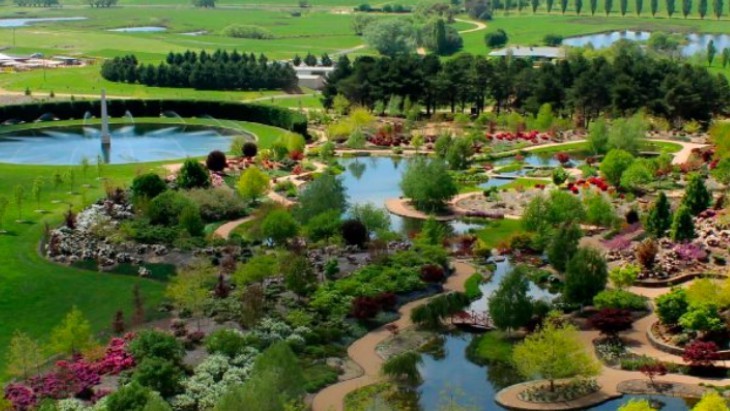 AutumnFest: 7 April 2018; 11am-4pm
Autumn Fest was created to celebrate the best of LOCAL, from food to wines to craft beers and most of all showcase the areas' best musicians. This year, they have 'Josh Maynard' – a self-taught musician, 19 year old from Cowra. 'Wicked Whiskey' – a great young duo from Mudgee. 'Smith & Jones and Friends' – multi-no. 1 Australian country artists have invited there talented friends along to create a playlist to get your toes tapping with a mixture of folk, country& blues. Plus Mickey Pye – multi-award winning Mickey Pye (currently up for his 4thgolden guitar nomination) and his talented trio too! All this with the fabulous backdrop of Mayfield's signature Obelisk & Pond.
Book HERE!
Autumn Festival: 14-29 April 2018; 9am-4pm
During the 16 day Autumn Festival the Hawkins Family opens its Private Garden to visitors so this is your opportunity to explore the entire 160 acres of Mayfield. It's evident that the most talked about part of the garden is the traditional English MAZE! Also, a great spot if you want to lose the kids, or husband for an hour or so. It has been proven that it can be quite challenging. After you escape from the Maze, a short walk to the chook houses or "Chook Hilton" - will remind you of how these animals probably live a more luxurious life than we humans do.
From here, see how they feed the hungry, with the Walled Kitchen Garden. A lot of the produce served in the Café is grown on site. In this area, it is the perfect hideaway, so that the veggies & fruit don't get frosted leading into Winter. Wandering around, why not a spot of Croquet, a whole court to gaze at or continue down near the Obelisk & Pond, try your luck! If you're still tired, Tired yet? Didn't think so – Well, why not walk from the bottom of the 80 metre Cascade to reach the Temple at the top? The view is certainly worth it.
Also in Autumn, the row boats are available on Mayfield Lake (at no additional cost) and interactive games are scattered throughout the garden for your family and friends to enjoy. There is a courtesy bus making several stops around the garden which is great for less mobile visitors. Mayfield's Café & Kiosk will be open from 9am – 4.30pm.
Book HERE!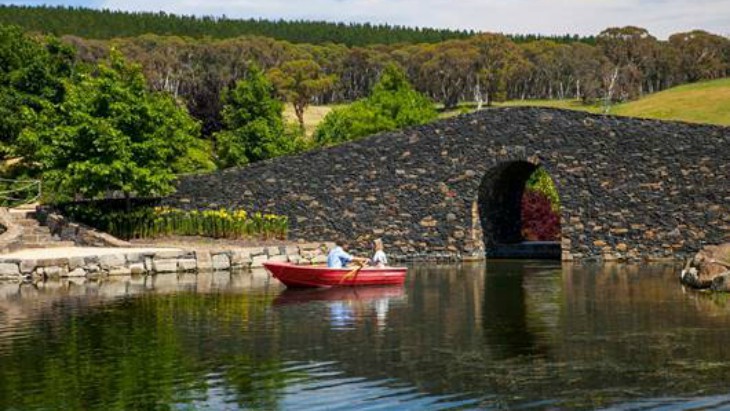 Mayfield Park Drive: 15 April 2018; 9am-4.30pm
During the Autumn Festival, Mayfield Garden are hosting a 'Park Drive – Horse Carriage Event.' It is based on the British concept of individuals putting on their best outfits and driving out with horses and carriages around a short course while they are judged on their turnouts for such things as: elegance, obedience of horses and overall appearance. You can witness the event and judging when you enter the garden.
Visit Mayfield Garden for these great events or just make a day trip out of it and enjoy the spectacular garden.
For more information, visit the website.
Tell them ellaslist sent you!