Unleash Your Child's Potential at Code Camp This Spring Holidays
Mon Oct 01 - Fri Oct 12 2018
Kids
Teens
From: $349.00
Tell them ellaslist sent you:
Looking for a fun school holiday camp that'll tap into your child's imagination and also teach them important skills for the future?
Then check out Code Camp – a school holiday program that'll teach your child how to create their very own iPhone game or app in just 3 days!
Code Camp is open to all children from ages 5 to 13 years and caters to all different coding abilities. Whether your child is completely new to coding or whether they are an experienced coder, we have a camp that will suit them.
Code Camp is the leading authority on kids' coding education in Australia. We have had over 40,000 kids join us on the Code Camp journey across 150 schools in Australia.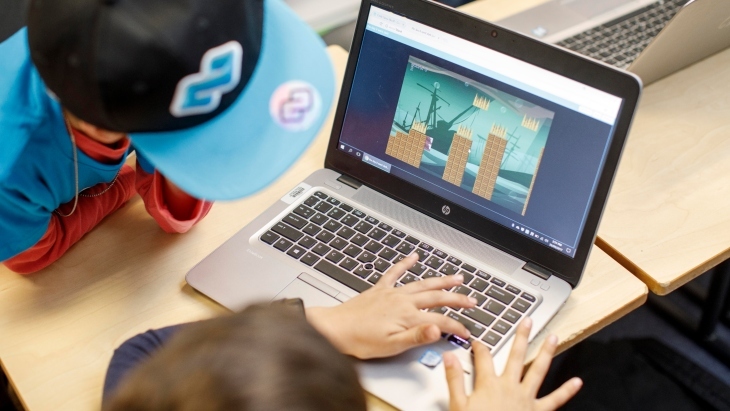 For those just starting out, join Little League or Spark:
Little League (5-6yrs)
A camp for the littlest coders to make their first small, but important steps to becoming creators of technology.
Spark (7-12yrs)
Their most popular camp where every child aged 7 and above starts their journey and builds their very own downloadable app!
For returning students, there are camps for skill building and advanced coders:
Ignite (7-12yrs)
The camp for students ready to transition across to real-world coding & game design skills.
Blast 3D (8-13yrs)
Advanced-level camps for kids to build spectacular games in 3D using JavaScript, the language of the web!
Blast AR (8-13yrs)
Kids learn how to use Augmented Reality (AR) to create JavaScript games that interact with the world around them!
Where: In 150 schools across Australia (NSW, WA, QLD, VOC, SA & ACT). Click here to find your nearest camp.
When: Spring School Holidays
Cost: From $229
With different code camps suited to different ages and skill levels and with many locations around Sydney, find a holiday camp these school holidays.
Search 'Code Camp' or visit the website for more details.
Tell them ellaslist sent you!