The Lights of Christmas at St Mary's Cathedral
The Lights of Christmas at St Mary❜s Cathedral
Wed Dec 06 - Mon Dec 25 2017
Family
$0.00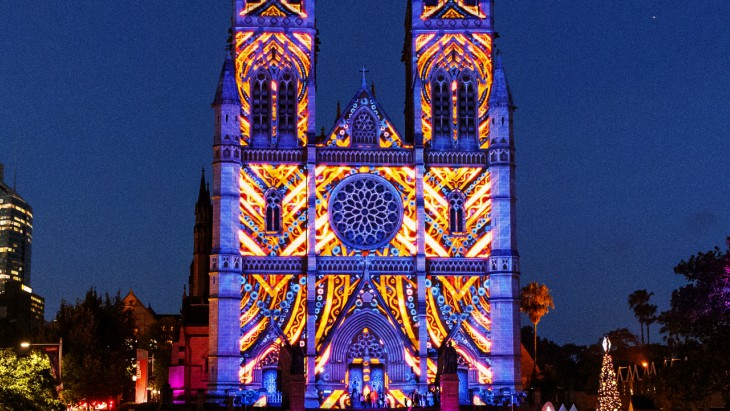 St Marys Cathedral will once again light up Sydneys Christmas celebrations with the Annual AGB Events Lights of Christmas 2017.
Starting from the 6 December at 7.30pm each night with a choir performance the light and sound show will be running every night until Christmas.
Whilst the lights will capture your eyes, your taste buds will also be satisfied with a variety of food to choose from such as Christmas inspired churros and artisan gelato. The Lights of Christmas is an evening for all of the family to enjoy and to kick off Christmas celebrations.
Where: St Mary's Cathedral, St Mary's Rd, Sydney
When: 6 - 25 December 2017
Cost: FREE
For more information, visit the website.