Talent Club Australia - Winter School Holidays
Mon Jul 04 - Fri Jul 15 2022
Kids
Teens
EARLYBIRD PRICING UNTIL 20 JUNE 2022
Talent Club Australia partners with parents to encourage, coach and guide students (5-17yrs) to develop self confidence and self esteem, while building the essential skill of communication that will serve them throughout their lives.
Running term classes and holiday workshops for over five years, the team of talented, energetic and experienced coaches have produced hundreds of confident communicators. These Winter School Holidays choose from in-person workshops at a range of locations across Sydney or enjoy online workshops from the comfort of home. Your child will benefit from learning new presentation skills, speaking skills, body language techniques, creative thinking strategies, writing tips and debating theories while enjoying a fun and interactive holiday activity.
4-in-1 Communications Skills for Kids
School Holiday Workshops
Our 4-in-1 In-Person & Online Communication School Holiday Workshops will boost your child's confidence and teach them important communication skills by combining public speaking, creative writing, debating and drama activities.
For 5-17 yr olds (Junior & Senior workshops)
Why enrol your child in our 4-in-1 Workshop:
They'll get to learn and practice all 4 activities of public speaking, creative writing, debating and drama
They'll leave with more confidence & better communication skills
They'll have better presentation skills & work more effectively in a team
They'll have improved leadership skills, creative thinking, problem-solving and critical thinking skills
They'll be taught by professional, talented coaches
They'll have a load of fun!
Note: Our workshops follow the Australia Speech Communication Association (ASCA) syllabus.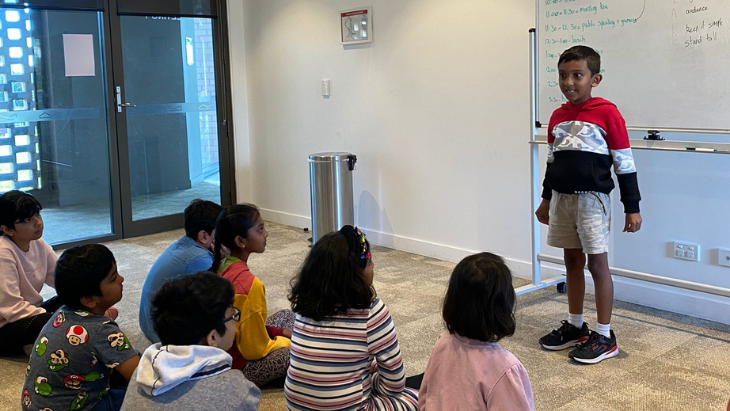 Sample Workshop Program
Introduction - Getting to know you
Creative Writing - Newsletters/Short Stories are crafted in 20 minutes
Public Speaking - Students read aloud their stories to the class/Impromptu speaking on a topic
Debating - Students split up into two groups and are given 5-10 mins to come up with points as a team, then present to the class
Drama - Activities to show the skills and techniques to connect with your audience like eye contact and body language
Self assessment and presentation of the skills learnt at the end of the sessions
Feedback from the coach
All our workshops are led by talented coaches who make every activity fun and ensure every student is included!
Holiday Workshop Locations
4-in-1 IN-PERSON School Holiday Workshops are available in:
Westmead - Domain Community Rooms (Oakes Room)
Chatswood - Northside Salvation Army Church
Annangrove - Annangrove Progress Hall
Waitara - Seventh-Day Adventist Church
Stanhope Gardens - Stanhope Anglican Church
Carlingford - Don Moore Community Centre (Room 3)
4-in-1 Holiday Online Workshops
Open to anyone in any location (note the timings on our website are in AEST)
Same program as our in-person workshops - learning communication skills over Zoom is very effective!
Enjoy the workshop from the comfort of your own home
A Zoom link is provided prior to the workshop commencing.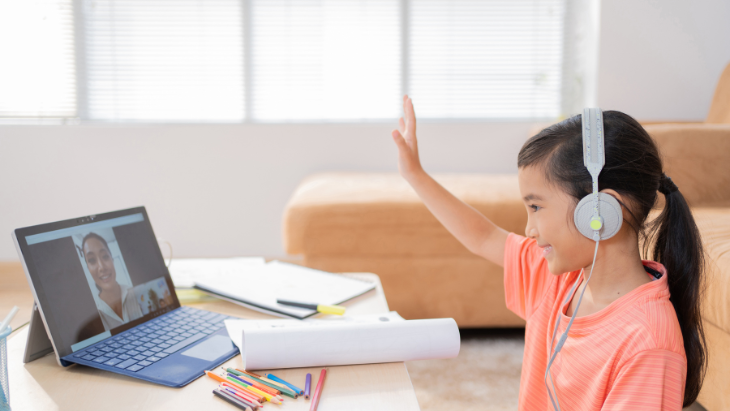 When: From 4 July 2022
Cost Early Bird: In-person: $150 for in-person workshop (9:30am-3:30pm for 2 days). Online: $120 for online workshop (1.5 hours per day for five days).
Cost Standard: In-person: $180 for in-person workshop (9:30am-3:30pm for 2 days). Online: $150 for online workshop (1.5 hours per day for five days).
For more information, visit the Talent Club Australia.
Tell them ellaslist sent you!