Sydney Symphony Orchestra presents The Happiness Box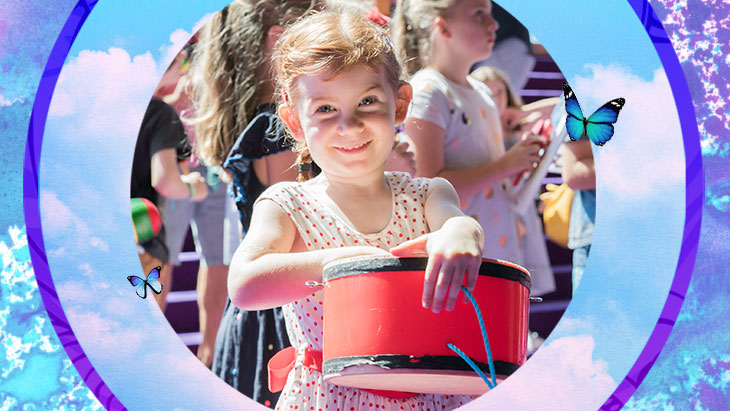 Introduce your kids to the wonder of music with 'The Happiness Box' - a fun family concert by Sydney Symphony Orchestra this November!
Children's TV presenter Jay Laga'aia narrates an inspiring story of friendship and courage with music by Australian film composer Bryony Marks.
The Happiness Box is the inspiring story of three friends – a lizard, a monkey and a frog – who find a magical box and embark on a journey through the jungle to discover the secret of happiness. The story was written in secret in 1942 by two Australian Prisoners of War (David Griffin and Leslie Greener) to lift the spirits of the child prisoners in Changi Jail. Now Australian film and TV composer Bryony Marks (Please Like Me, Barracuda) has captured the wonder of the friends' adventure in a musical celebration of humour, courage and friendship.
Kids Musical Activity Zones
Arrive in the hour before the 2pm concert and your kids can explore the foyer of the concert hall to learn about the instruments from the musicians in the Kids Activity Zone. They might try their hand at composing, beat percussion instruments, discover some unusual instruments or join the mobile orchestra? And they can return to these activities after the concert as well.
Don't miss the last show of the year in the Family Concert Series - The Happiness Box – 4 November.
Where: Concert Hall, Sydney Opera House
When: 4 November 2018. Kids Musical Activity Zones from 1pm; Concerts at 2pm
Cost: $39/person, allocated seating.
For more information, visit the website.
Tell them ellaslist sent you!