Sydney Symphony Orchestra Family Concert Series 2018
Tue Jan 23 - Sun Mar 11 2018
Toddlers
Preschoolers
Kids
Family
$0.00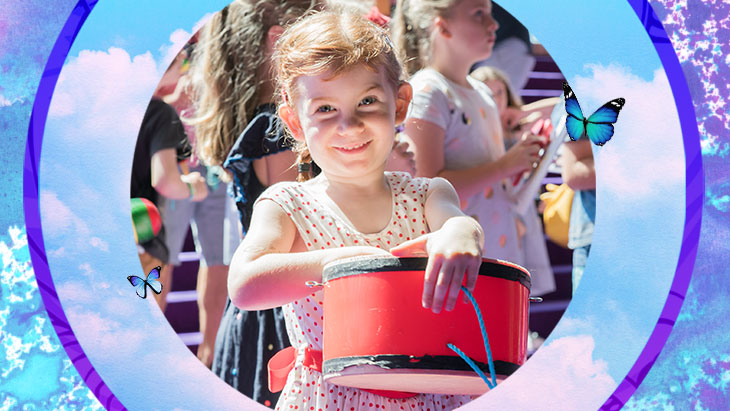 Introduce your kids to the wonder of music with fun family concerts by Sydney Symphony Orchestra!
Kids have incredible reactions when they see a symphony orchestra in action at the Sydney Opera House. Proud as punch when they arrive at this special building, when the music starts their eyes shine in wonder, they dance in their seats and cheer the conductor and the musicians for more. As the music unfolds – sometimes with a funny narrator or actors up front – children's imaginations start to soar. And for the next 45 minutes or so they watch, listen and engage with the magic of beautiful music.
As a parent, you know you've sewn the seed for a lifetime love of music. Whether they go on to compose the next great symphony, take up an instrument, sing in a choir or enjoy the thrill of attending concerts with loved ones throughout their life, kids will always remember their first concerts and who took them. It's a very special gift.
The Sydney Symphony Orchestra's Family Concerts happen three times a year on Sunday afternoons. It's a fabulous day out – easy to get to by car or public transport, with plenty of eating options and ice-cream shops to be found along Circular Quay. But best of all it's fun! Relax, Mum! If kids want to cheer, laugh or wave to the musicians– that's fine! The only greasy look you'll get is if you say no to a second ice cream after the concert.
Aimed at kids aged from 5 to 12 years of age, each concert tells an exciting story and introduces the amazing sounds of the orchestra, with a conductor, musicians and special soloists including pianist Simon Tedeschi, beatboxer Tom Thum and kids TV star Jay Laga'aia.
Sydney Symphony Orchestra: What's On In 2018
- Who Needs a Conductor Anyway? – 11 March
- Thum Prints – 16 September
- The Happiness Box – 4 November
Kids Musical Activity Zones
Arrive in the hour before the 2pm concert and your kids can explore the foyer of the concert hall to learn about the instruments from the musicians in the Kids Activity Zone. They might try their hand at composing, beat percussion instruments, discover some unusual instruments or join the mobile orchestra? And they can return to these activities after the concert as well.
"I'm a father of four; so I know what incredible joy you have when you introduce your children to the miracle of music." SSO Chief Conductor David Robertson
"The orchestra, the music, and the narrator made for a most fun, enjoyable and lively programme...The story itself, with its underlying message, was a talking point on our trip home. In short, it was wonderful."
Where: Concert Hall, Sydney Opera House
When: 11 March, 16 September & 4 November 2018. Kids Musical Activity Zones from 1pm; Concerts at 2pm
Cost: Package of 3 concerts - $93/person, allocated seating.
Save $6 per single event ticket when bought as a 3-concert package. Tickets may be exchanged - conditions apply.
Parking: Parking on site at Wilson's Sydney Opera House car park.
Transport: Trains, buses and ferries to Circular Quay then 10 mins walk.
Food & beverages: Foyer bars, Opera Kitchen, Opera Bar and Circular Quay outlets. Enjoy a 10% discount at Opera Kitchen and Opera Bar with your SSO subscriber card when you buy your concerts as a package.
Tell them ellaslist sent you!