Sydney Festival Highlights For Families For 2019
Wed Jan 09 - Sun Jan 27 2019
Family
$0.00
In January 2019, the Sydney Festival returns, bringing with it a vast array of arts and entertainment in a month-long cultural celebration.
We've picked some hot favourites for families.
A Ghost In My Suitcase: Leaving behind her grieving father and brother in Australia, twelve-year-old Celeste travels to Shanghai to scatter her Chinese mother's ashes in the Isle of Clouds, her 500-year-old ancestral home. Based on Gabrielle Wang's thrilling novel, winner of the 2009 Aurealis Award for Best Children's Novel. Suitable for kids aged 8+
Where: Sydney Opera House
When: 9-19 January 2018
Cost: $56-71 +booking fee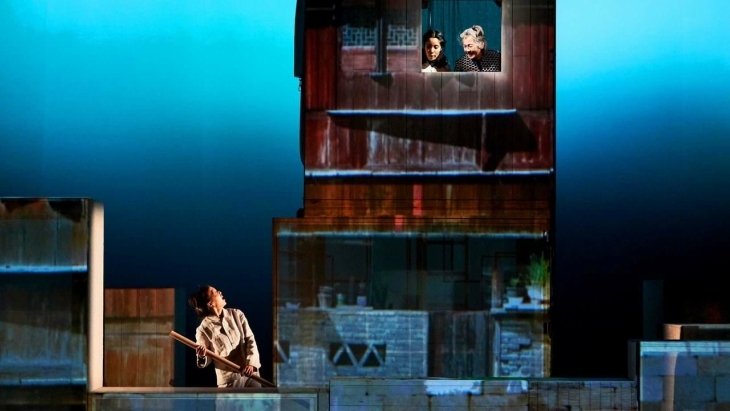 The Nutcracker And I: This reimagining of Tchaikovsky's enchanting Christmas tale merges piano, ballet and state-of-the-art digital animations in a trailblazing multimedia treat for all ages. The 50-minute performance keeps the Christmas spirit alive with fairy dust and swirling snow behind a see-through gauze.
Where: World Square
When: 9-27 January, World Square
Cost: $40-70 +booking fee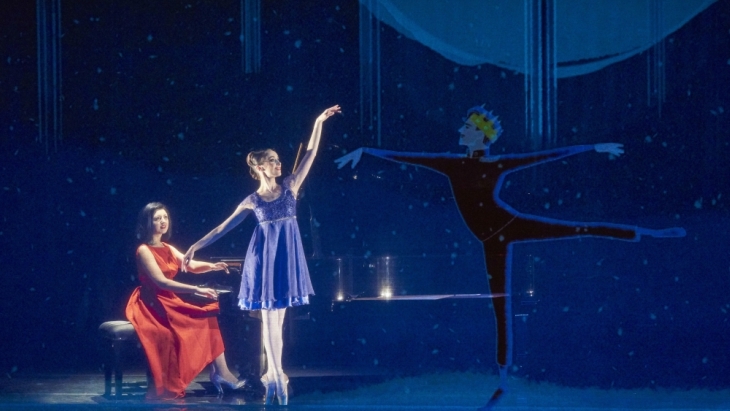 Apollo 11 at Barangaroo South: Could this be the most Instagrammable event? We'd put money on it and double down on the fact that your kids are going to love it too. The public artwork pays tribute to the heroes of space travel, from astronauts to mathematicians and beyond. Go exploring around Barangaroo South to spot the giant orange figures that are here as part of a city-wide commemoration of Apollo 11, the 1969 space flight that first landed people on the moon.
Where: Barangaroo South
When: 9–27 January, Barangaroo South
Cost: Free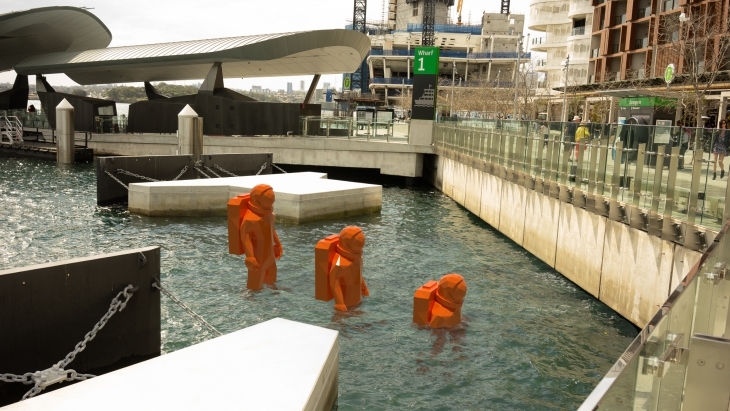 Moon Drops at Darling Harbour: Are you seeing a lunar theme here? Another event which pays tribute to space travel, this interactive event could even be 'best in show' for our kids. Here they can experience weightlessness inside the earth's gravitational pull and float through the air, with giant bouncy water-filled droplets Moon Drops. Head down to Darling Harbour, slip off your shoes and test out your leap-frog skills on five bouncy pads, that you can play, step, jump and roll on – like a rubber-encased drop of water or a mysteriously shifting spec of mercury, but scaled up by 1000%.
Where: Darling Harbour
When: 9–27 January, Darling Harbour
Cost: Free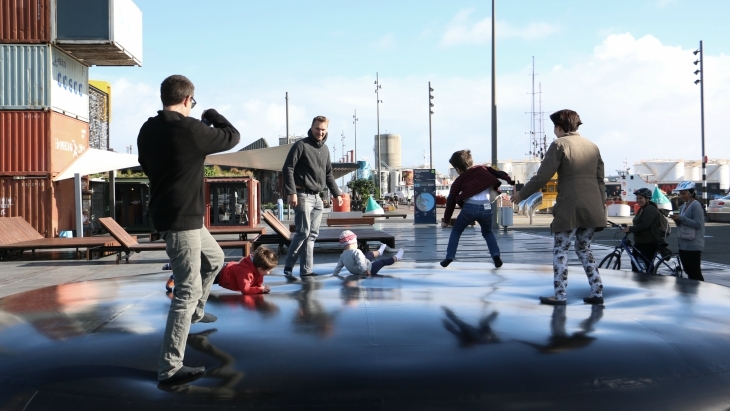 Fly Me To The Moon: Yep, the 50th anniversary of the moon landing celebrations keep coming with this interactive event that needs you to take part! This visiting art installation at World Square has you peddling on the wild "flying bike" sculpture to collectively cycle the 384,400 kilometres to the moon. Can we make it? Start peddling, get involved in organised rides or donate the kilometres from your daily bike travel or gym sessions so we can get to the moon!
Where: World Square
When: 9-27 January, World Square
Cost: Free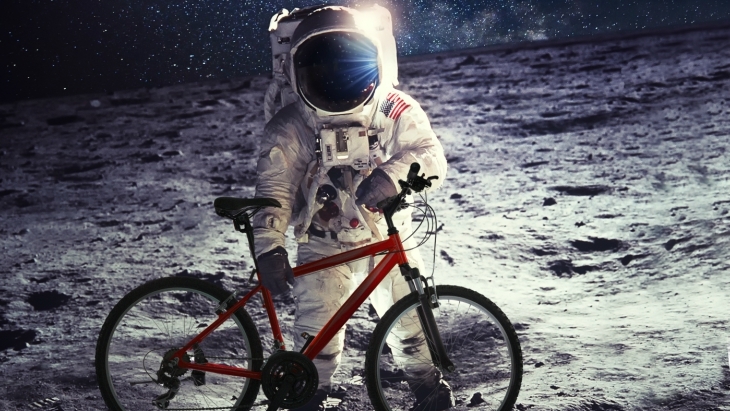 Race In Ferrython: Participate in one of Sydney's most popular and iconic annual events, by booking a seat as a passenger in Ferrython. Get dressed in all-blue and join in the annual Ferrython race on the Blue Ferry, as it goes head to head from Circular Quay to Shark Island and then back to a glorious finish at the Sydney Harbour Bridge.
Where: Sydney Harbour
When: 26 January
Cost: $155 +booking fee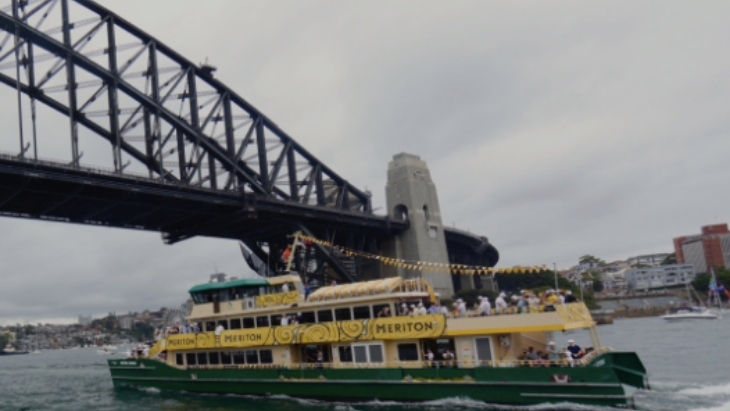 Circus Comes to Town: See incredible free Mallakhambindia perfromances, marvel at Heliosphere or turn your bicycle into a flying flame machine to join the opening parade. Aerialize are also back with affordable circus skills workshops for all ages and abilities, along with our outdoor Flying Trapeze workshops.
Where: Prince Alfred Square, Parramatta
When: 11-13 January
Cost: FREE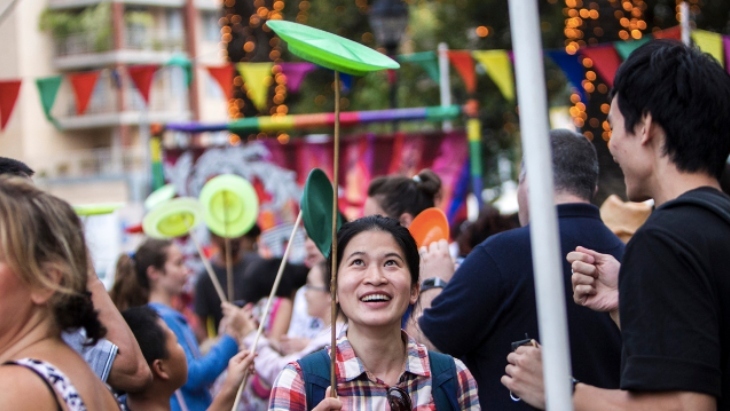 Splash Test Dummies: Splash Test Dummies' hour-long aquatic adventure brings together synchronised swimming on unicycles, 'Muscle Beach' human balancing acts and water skiing through the theatre, in a unique and whimsical show for all ages.
Where: Riverside Theatre, Parramatta
When: 11-13 January
Cost: $26 +booking fee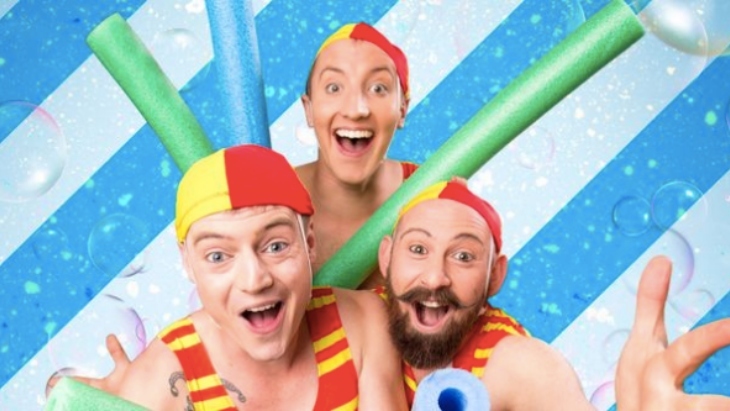 For more information, visit the website.
Tell them ellaslist sent you!