Spring Holidays 2017 at Darling Harbour
Sat Sep 23 - Sun Oct 08 2017
Toddlers
Preschoolers
Kids
$0.00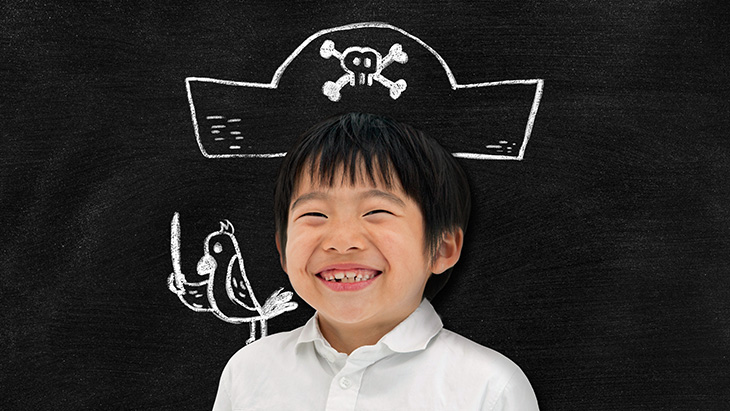 ellaslist COVID-19 update: Please note that all the information on the website is correct at the time of publication. Please check the relevant website before visiting a venue or destination for the latest COVID-19 information. ellaslist is not responsible for any cancellations or closures.
School's out and fun's in. Leave the homework behind and set imaginations free at Darling Harbour these school holidays.
It's here where you and your kids can have a break and enjoy the fun stuff together. There's the 3D Shark Cinema at the Australian National Maritime Museum, fish feeding at the Chinese Garden of Friendship, the Star of the Show Ferris Wheel, plus so much more. With something for kids of all ages, you'll have plenty to pick and choose from.
Dangerous & Deadly at WILD LIFE Sydney Zoo and SEA LIFE Sydney Aquarium: Come face to face with some of Australia's most dangerous animals like the saltwater crocodile and the red-bellied black snake. Feel the hairs on the back of your neck stand up when you realise just how venomous a lionfish is and how dangerous the unassuming 'Dory' can be.
Where: 1-5 Wheat Rd, Darling Harbour
When: Daily, 23 September - 8 October 2017; 9.30am-5pm
Cost: Adult - $42; Child (4–15yrs) - $29.50; Child (under 4 yrs) - FREE
Go Wild at Australian National Maritime Museum: Go Wild these school holidays with exhibitions, vessels, hands-on workshops, themed activities, performances and more for the entire family at the Maritime Museum. Join the holiday fun and gain unlimited access to everything open at the Museum on the day of your visit.
Where: ANMM, 2 Murray Street, Darling Harbour
When: Daily, 23 September - 8 October 2017
Cost: Adult - $32; Child (under 4yrs) - FREE; Child (4–15yrs) - $20; Family - $79
Planting for the Planet: Your kids will learn what it means to be sustainable this school holidays down in Darling Quarter thanks to our eco-workshops. Let your kids get their hands dirty with the opportunity to plant vegetables and herbs in their own biodegradable pot they can decorate and take home.
Where: Village Green North, Darling Quarter
When: 25-29 September & 3-6 October 2017; 10am-2pm
Cost: FREE
Monkey Baa Theatre Company - The Bockety World of Henry & Bucket: Henry and Bucket are best pals, although sometimes you wouldn't think so! Like all good friends they have their ups and downs, their battles and reconciliations, their shared adventures and, at times, their need for their own space. But as long as these two friends are together, transforming their rusty, dusty, battered and bockety world into a place of wonder, their adventures can take them anywhere! Poetic, humorous and rich in visual antics, this play explores friendship through a day in the life of two friends who have been likened to a modern-day Laurel and Hardy.
Where: Monkey Baa Theatre Company, Lendlease Darling Quarter Theatre
When: 25-30 September 2017; 10.30am & 12.30pm
Cost: Adult/Child - $29; Family of 4 - $104; Family of 5 - $125; Groups of 10+ - $25/ticket; Relaxed performance - $19
Koi Creations at the Chinese Garden of Friendship: Come down to the Chinese Garden of Friendship and meet the very special koi who swim around in the ponds. Here you'll learn what this special fish means to Chinese culture and also create Chinese-style scrolls featuring crafted paper koi elements to take home. Get there early enough and you'll even get to see the koi excited for their daily feeding.
Where: Pier St, Darling Harbour
When: 25-29 September & 3-6 October; 11am - 1pm
Cost: FREE with garden entry
Darling Harbour Children's Playground: Does your local playground have a 21-metre flying fox? Didn't think so. How about a water play area with pumps and water buckets? Thought not! Darling Harbour Children's Playground is one of Australia's best. Water games, climbing ropes, swings, slides and a flying fox will keep toddlers and teens entertained for hours. While you're there, grab a snack or take a lunch break at Danieli Kiosk. Located on the edge of the park, it's the perfect spot to enjoy healthy, delicious food with the family, or grab a takeaway coffee while keeping an eye on the kids.
Where: Darling Quarter, 1–25 Harbour Street, Sydney
Cost: FREE
Hunter by the Harbour: There are plenty of market stalls and goodies to check out with the kids at Hunter by the Harbour.
Where: Cockle Bay Wharf
When: 30 September - 2 October 2017; 10am-4pm
Cost: FREE entry
Star of the Show Ferris Wheel: See Darling Harbour from a whole new point of view while aboard this fun ferris wheel. Jump on with friends and family as you're whisked away.
Where: Harbourside Amphitheatre
When: Monday - Sunday from 10am
Cost: $8/ticket; $30/4 tickets
For more information, visit the website.
Tell them ellaslist sent you!