Shows for Young People Spring 2017
Mon Aug 28 - Fri Oct 06 2017
Toddlers
Preschoolers
Kids
Teens
From: $5.00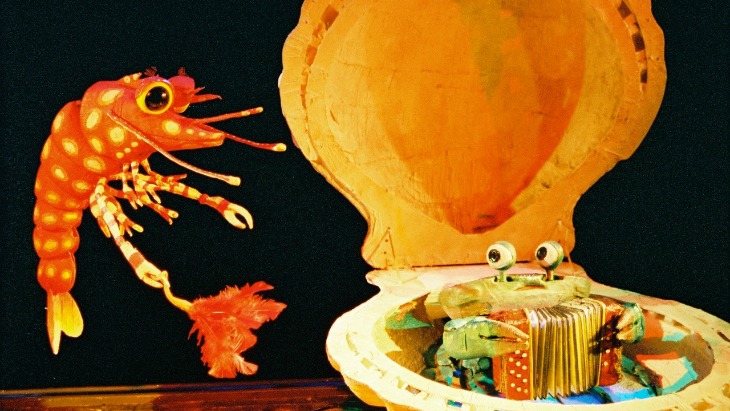 Entertaining, relevant and fun shows for young people in the Eastern Suburbs this Spring. Organised by Randwick Council, don't miss these great shows.
Sticks and Stones: Brainstorm Productions suitable for 11-16 years
Brainstorm Productions shines a spotlight on bullying. Scenarios like invading people's personal space, homophobic and racist remarks, domestic violence and intimidation are used to explore empathy and understanding. The hard hitting narrative is punctuated with circus skills to demonstrate co-operation and control. This is theatre that can make a profound difference to people's lives, providing strategies for conflict resolution, anger management, assertiveness, and breaking the cycle of violence. For 11 to 16 year olds (not suitable for K to Year 6). WINNER of an Australian Violence Prevention Award. Seen and enjoyed by over 1.75 million people.
Where: Randwick Literary Institute, 60 Clovelly Rd, Randwick
When: Friday 15 September 2017; 6-7pm
Cost: $5/ticket
Cardistry Cubed
Get ready to be amazed when Cardistry take to the stage for their first Randwick Town Hall performance. Featuring extraordinary card manipulation, mentalism and a challenge to the Rubik's Cube world speed record, audiences will be entranced by Cardistry Cubed. With a stack of notable performances under their belts, it is hard to believe that the pair behind Cardistry - Lucas Itrawan and Ash Hodgkinson are teenagers. A cross between a Justin Bieber boy band and Penn and Teller, the boy's quick wit and extraordinary skills show why, at just 15, Cardistry have already established themselves on the Australian entertainment scene. Under the guidance of highly respected Sydney magician Adam Mada these talented teens have toured nationally and internationally, winning accolades and awards including the 2016 Sydney Short and Sweet Comedy and Magic Festival. Be drawn into their joyous world where sheer skill and magic blur.
Where: Randwick Town Hall, 90 Avoca Street, Randwick
When: Thursday 28 September 2017; 10am & 1pm
Cost: $15/ticket
Dreamer in the Deep: Dream Puppets suitable for all ages
Dreamer's bedroom metamorphoses into an ocean going yacht in a harbour. Guided by sea creatures, Dreamer sails out into the ocean. The yacht produces everything from diving suites to mini-submarines allowing Dreamer to explore the Australian coastal waters and further down to the deepest parts of the ocean. At each level and location, we discover the life-forms, habitats and conditions that create such an amazing diversity of sea creatures, from very small to very large. We even meet an accordion-playing crab and an opera-singing shrimp. Accompanied by an original sound track by Melbourne composer, John Grant, this is puppet theatre to inspire the imagination for all ages.
Where: Randwick Literary Institute, 60 Clovelly Rd, Randwick
When: Friday 6th October 2017; 10am & 1pm
Cost: $10/ticket
For more information, call 1300 722 542 or visit the website.
Tell them ellaslist sent you!