Paddy❜s Markets Haymarket Launch Pop-Up Markets In July
Wed Jul 04 - Sat Jul 28 2018
Family
$0.00
Paddy's Markets Haymarket has launched 'Paddy's Pop-Ups' for July featuring top trends and a new theme each week.
The inaugural Paddy's Pop-Up month will feature the following themes:

4 - 8 July - Foodies Week
The inaugural week will be themed 'Fabulous Foodies'. Premium food, dessert and beverage pop-ups will feature throughout Paddy's three 'activation zones', serving up delicious offerings and free samples.

Some of the pop-ups will include Zumbo, N2 Gelato, Rabbit Hole Tea, Love Dem Applez, Amplify Kombucha, Baked By Andres, Diego's Donutsand Bubble Nini Tea. Of course, Paddy's famous kebabs will also still be on offer!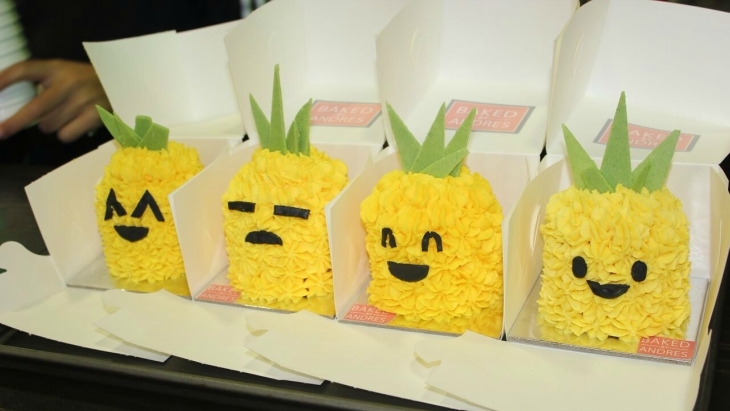 11 - 15 July - Tech Week (Week 1 of school holidays)
Week two will be a week for the tech geeks! Tech experiences will pop up all throughout the markets, including mind blowing virtual reality, arcade gamesand even the chance to take a seat in the brand new Tesla Model X.

18 - 22 July - Kids Week (Week 2 of school holidays)
Week three will be all about the kids, featuring an awesome 'Build-a-Bear' pop up, jumping castles, popcorn, fairy floss, ceramic painting, slime making, tie dying courses and even roaming glitter gypsies!
25 - 29 July - Arts & Craft Week
Week four will be Arts and Crafts week, with an abundance of different adult art activities, including art classes, jewellery making and terrarium building.
When: Wednesday- Sunday in July
Where: Paddy's Market
Cost: Free entry
For more see the Facebook page