Musical Petting Zoo By Inner West Institute Of Music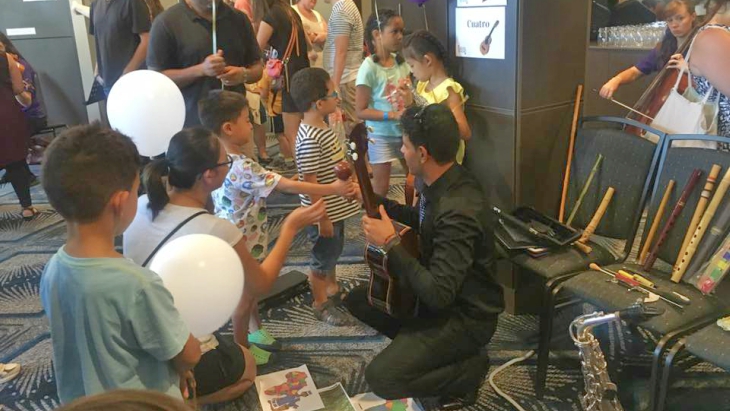 Go wild and try ALL the instruments at the Inner West Institute of Music's Free Open Day!
Have hands-on fun with instruments and discover which one is right for your child. They provide the instruments, you provide the curiosity!
At this one day event little and big children have the chance to get up close and personal with the orchestral instruments they see professionally played on stage.
Why IWIM?
IWIM believe that a balanced attitude toward lifelong music learning should be encouraged in every person. The benefits of a music education have been well-documented and really should be considered as a necessary component of every child's learning. They also know that the study of music enhances personal skills, such as patience, problem-solving, creativity, self-expression, concentration and memorization, to name a few!
Reviews
The musical petting zoo was a great chance for my kids to aquaint themselves with instruments that they don't normally encounter in their daily lives. Great fun and very educational!