Monet & Friends - Life, Light & Colour
Couldn't get enough of the enchanting immersive display that was Van Gogh Live? Well, you're in luck, because Sydney is about to be spoiled with yet another beguiling immersive experience from yet another one of the world's most famous artists, Claude Monet.
Monet & Friends - Life, Light & Colour is an immersive experience that'll take you on a journey through 19th-Century Europe as you plunge into a multi-sensory exploration of Monet's most famous works.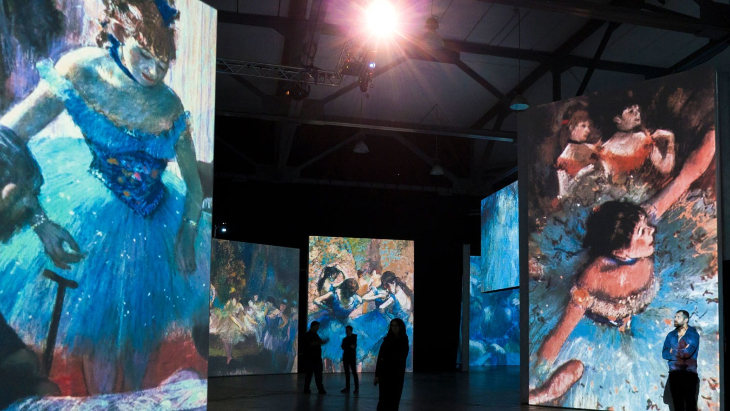 Can't remember who Claude Monet was? The famous French artist was responsible for the French Impressionist movement (Renoir ring a bell?) and was utterly fascinated with light, colour, and the changing seasons. French Impressionists' have been enchanting the public with their extraordinary artworks for over 200 years, and now, Sydney here's your chance to experience them yourself like never before.
Monet & Friends - Life, Light & Colour is an enchanting digital experience for the whole family complete with accompanying period-specific fragrances, 19th-Century music, and extra visual treats from Monet's artistic buddies Paul Cézanne, Edgar Degas, Georges Seurat, Camille Pissarro and many more.
Where: Royal Hall of Industries, Moore Park
When: Friday 12 March - Friday 28 May 2021 | Session times daily
Cost: From $35
Visit Ticketek to book your Monet & Friends tickets.

Tell them ellaslist sent you!