Make Some Noise! The Listies At Monkey Baa Theatre
Monkey Baa Theatre is open and excited to present The Listies 'Make Some Noise!'.
The Listies are the sultans of silly, the maestros of mirth, the prime ministers of poo gags, and a comedy double act who have perfected the art of entertaining the whole fam. Their new show is an insane mixtape of silly songs, stupid sketches AND crazy clowning, it's guaranteed to turn the LOLs up to 11! It's about as musical as a chicken fighting some bagpipes and as soothing as a primary school recorder lesson. It's less masterpiece, more disasterpiece. Will they be in tune? Almost. In time? Not quite. But can Rich dance? Let's find out.
Featuring songs about tantrums at target, craft disasters, and how much they like bananas. It's a party for your ears and both of them are invited!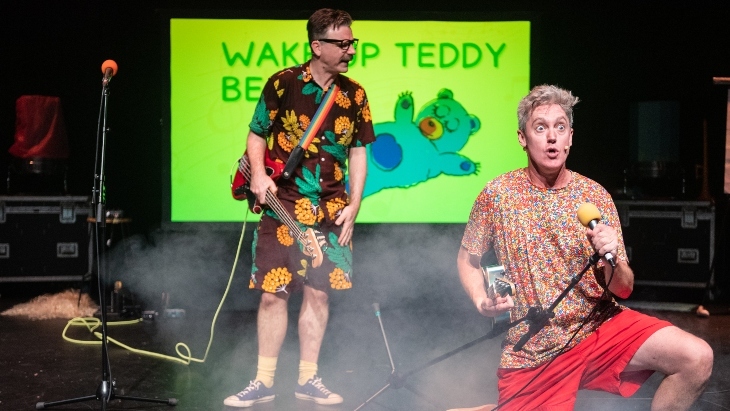 Where: ARA Darling Quarter Theatre, 1-25 Harbour Street, Sydney
When: 20-29 May 2022
Friday 6pm, Saturday & Sunday 11am & 1pm
Thur 20 May 1pm Relaxed Performance
Cost: From $29
Ages: Ages 4+
For more information, visit the website.

Tell them ellaslist sent you!