Kids Circle Spring 2019 School Holiday Program
Tue Oct 01 - Fri Oct 11 2019
Kids
From: $55.00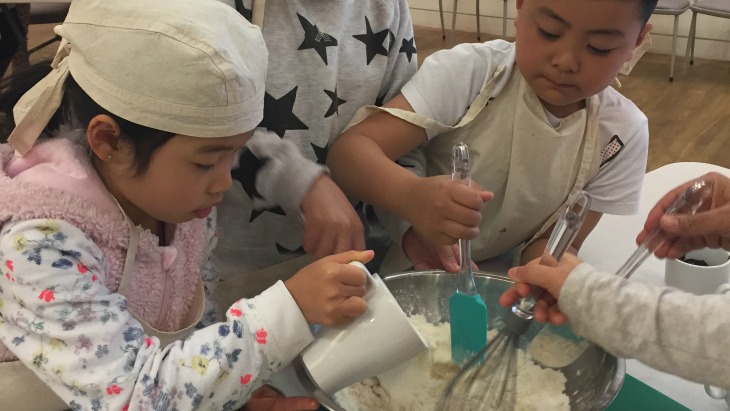 Kids Circle has something for all tastes and interests! Offering a range of different and fun workshops everyday to help unleash kids' creativity whilst making friends during the school holidays!
2 workshops a day! Pick and choose, you can book from 1 workshop (half-day) to a full-week if you wish! Timetable available on our website now!
Redeem your $100 Creative kids voucher with us!
Here some of the workshops on offer during this next Spring School Holidays!
STEM and Robots!
Science: Star Wars Science! –The FORCE is strong with this workshop! Kids will learn how to make their own lightsaber, galactic milky swirls and funky balance tricks. Dressing up is encouraged!
Amazing Robot Games: A great experience into the world of robotic automation. The kids will be at the controls of these amazing robots to spice up their holidays!
Master Chef sessions with our fantastic Le Cordon Bleu Certified Chef:
French Delights workshop
Chocolate Bonbonniere workshop
Arts and Crafts:
Cherry Blossom, Galaxy and Adventure painting workshops
Cats Paper collages
Yarn picture frames
Scratch Art Mandala and much more!
Music and Dance Workshops:
"The Voice" singing workshop and Disco Party, combined with fun craft activities.
Zumba workshops
Funky Jazz workshops.
Sports – "Sports Crazy" workshops playing Netball, Soccer and Athletics fun games.
Where: 28 Chatswood Avenue, Chatswood and Roseville (3 blocks from our Chatswood's venue).
When: Week 1: Tuesday 1 - Friday 4 October - 28 Chatswood, Chatswood
Week 2: Tuesday 8 - Friday 11 October - 83 Macquarie St, Roseville
9am - 12.30pm, 1 - 4pm or 8am - 6pm.
Free extended hours: 8-9am and 4-6pm.
Cost: Morning $55; Afternoon $55; Full Day $99.
Early bird rates applied until 1 September 2019.
Ages: 5-9 years old (Depending on the activity, children may be grouped by age 5-7 / 8-9)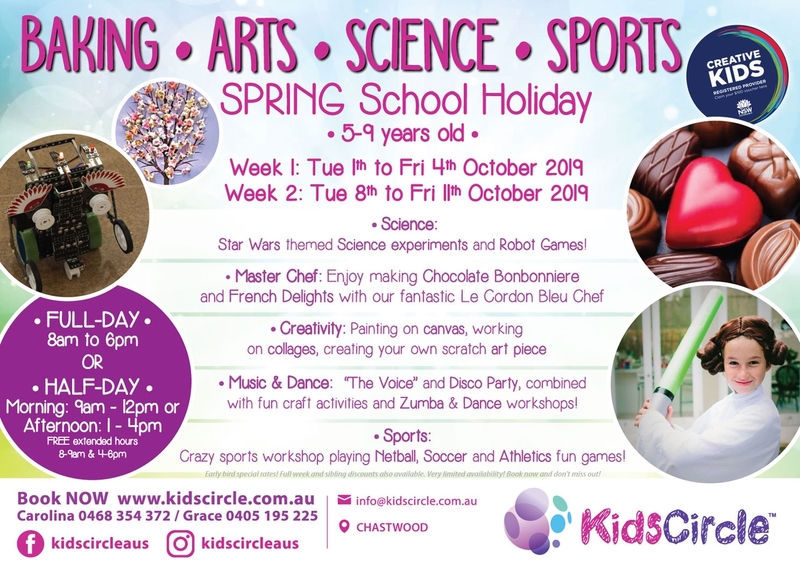 Public Speaking "Special Edition"
2 days workshops in Public Speaking on Tuesday 1st and Thursday 3rd of October.
They have partnered with an amazing TED-Sydney speaker to teach the kids about the mindset, body language, tricks and techniques to get them on the stage with confidence and a smile.
Public Speaking – Special Edition: Tuesday 1st and Thursday 3rd October – Chatswood.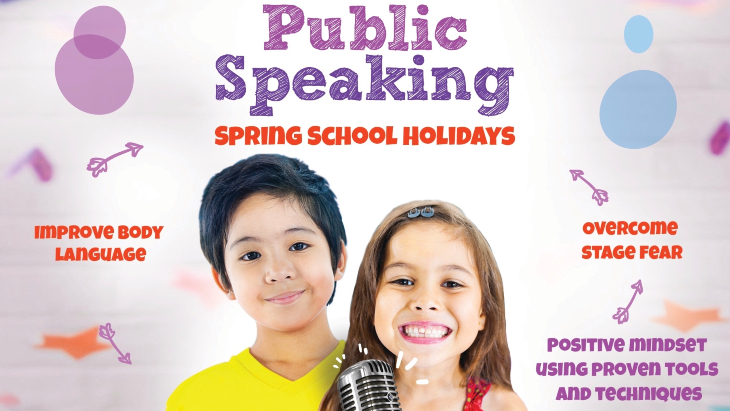 Tickets are selling fast! BOOK NOW!
To make a booking or for more information, call Grace on 0405 195 225, send an email or visit the website.
Tell them ellaslist sent you!