Kazoops Toy Range
Mon Nov 20 - Sun Dec 24 2017
Toddlers
Preschoolers
$0.00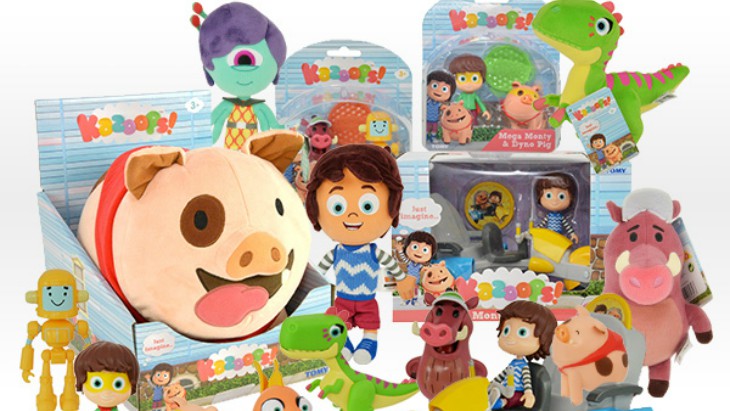 Capture your preschooler's imagination this Christmas with Kazoops!'s very first range of beautiful plush characters and figurines from leading toy retailer TOMY... And just imagine!
The show's much-loved animated characters Monty Kazoop, Jimmy Jones and their imaginary companions form this fun, colourful range which has just landed on Australian shelves at Toys"R"Us and Big W.
Fans of the TV series will know Monty and his loyal pet pig, Jimmy Jones, journey into Monty's imagination to challenge adult preconceptions about the world. The series encourages preschoolers to use their imagination to explore life's questions and never take anything at face value, "because things could always be different if you just imagine …" explains Monty Kazoop.
TOMY's Kazoops! toy line is priced between $12.99 to $34.95 and now available in Australia at leading retailers Toys"R"Us and Big W.
For more information, vist the ToysRUs website.
Tell them ellaslist sent you!