Immersive Pop-Up Exhibit: Happy Place Sydney
Mon Jul 13 - Sun Aug 16 2020
Mums & Bubs
Toddlers
Preschoolers
Kids
Teens
Family
From: $29.00
It's BACK!
Thought your happy place was in the bath with a glass of wine after the kids had gone to bed? Think again. Happy Place is found on a carpark rooftop and is a place to bring the kids and the kid in you.
The pop-up phenomenon HAPPY PLACE – dubbed 'the world's most Instagrammable exhibit' – will reopen its vibrant doors at Broadway Sydney.
On a mission to spread happiness around the world, the innovative experience has helped more than one million people "find their happy" while exploring multiple vibrant rooms.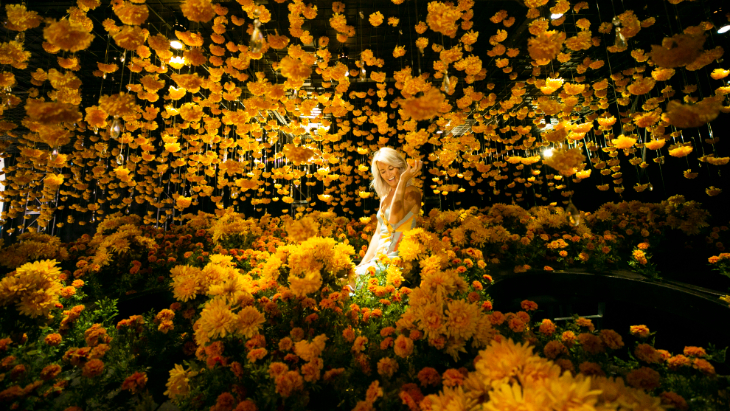 Featuring larger-than-life whimsical installations and multi-sensory immersive rooms, visitors can get snap-happy in the world's largest indoor Confetti Dome, a giant rainbow complete with a jumpable 'Pot of Happiness', six-foot-tall X's and O's surrounded by red lips, the famed Rubber Ducky Bathtub, the wildly popular Cookie Room scented with the aroma of freshly baked chocolate chip cookies, an Upside Down room that defies gravity, and Super Bloom, a room filled with 40,000 golden handmade flowers, to name just a few of the photo-friendly spaces.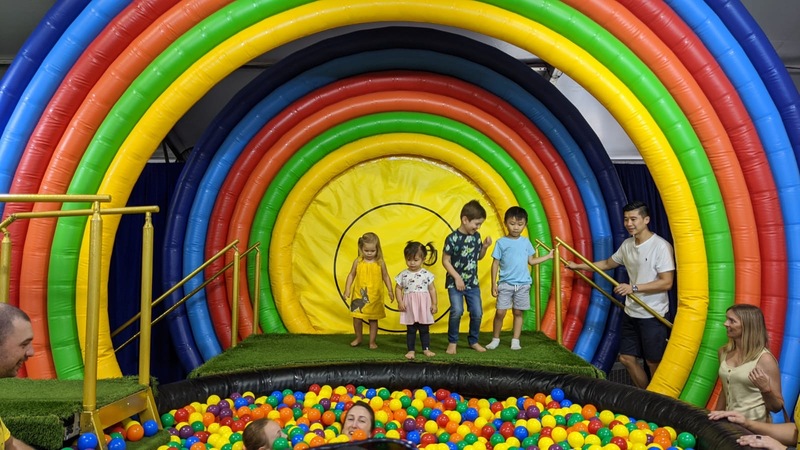 HAPPY PLACE Sydney will also unveil unique features with a very Aussie twist. Maybe a larger than life lamington lounge in a coconut confetti room?
Outside of the rooms, guests can enjoy the HAPPY PLACE Lemonade Stand, benefiting local charities, a specially curated retail store, and a delicious culinary menu featuring a variety of tasty Instagrammable items. The Sydney location's Lemonade Stand will benefit Red Cross Australia. To date, HAPPY PLACE has donated over $100,000 USD to local charities.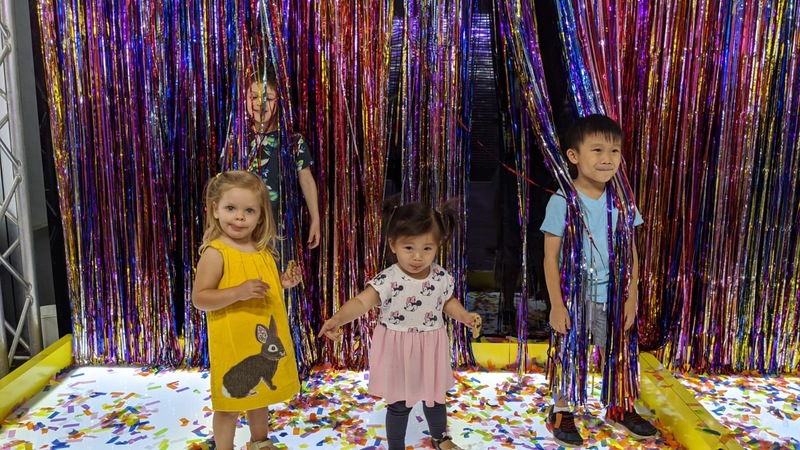 COVID-19 Restrictions:
Ticket purchasing: Guests will be required to provide contact details to enable adequate tracing. Also, guests are encouraged to purchase tickets in groups/families for ease of access to the venue.
· Entry procedures: Including contactless entry, social distancing in line with limited numbers in queue at a time, other safety changes to conditions of entry and contact tracing.
· Venue procedures: Including operating at a 100 person at a time capacity, staff wearing essential Personal Protective Equipment (PPE) such as masks and gloves, the physical distancing of patrons throughout the venue, increased frequency, thoroughness and sanitising cleaning procedures, and contactless technologies.
· Food and beverage: Only pre-packaged food and drinks will be served.
Where: Broadway Shopping Centre, rooftop level 4 car park
When: Friday, 3 July – Sunday, 16 August 2020
Times: See website for times
Cost: $32.50pp, Group/Family (4+ people) - $27.50s (kids under 3 are free)
See the website for more details.
Tell them ellaslist sent you!