Humour and Heartache with Mary Coustas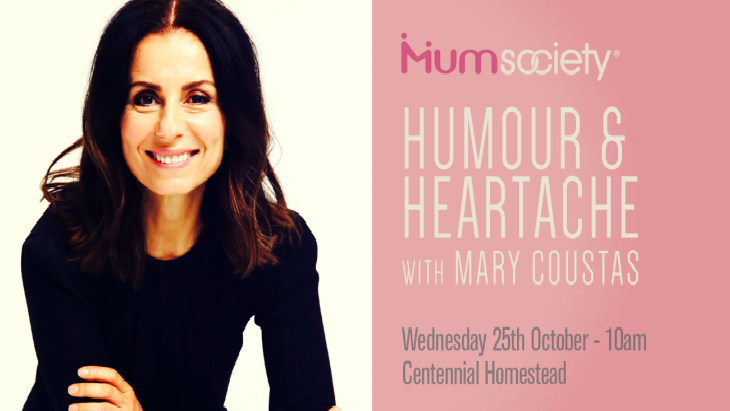 Join Mum Society for a gorgeous morning at Centennial Homestead with Mary Coustas, comedian, performer and writer.
We will chat to Mary about her fabulous career, the creation of her oh-so-lovable character Effie, and how she found trying to live up to the 'funny woman' persona, particularly after the heartache of losing her daughter Stevie to stillbirth.
We will also share in Mary's joy at finally giving birth to a healthy baby girl at age 49, and hear how she is navigating motherhood as an 'older mum' while also juggling being back at work.
There will be laughs and there will be tears as we celebrate the children in our arms and in our hearts, and the incredible strength that we as women possess.
Where: The Centennial Homestead, 1 Grand Drive, Centennial Parklands
When: Wednesday 25 October 2017; 10am-12pm
Cost: $65
BOOK NOW
For more information, visit the website.
Tell them ellaslist sent you!