Fun Activities at Sydney Living Museums This Autumn Holidays - CLOSED
Sat Apr 11 - Sun Apr 26 2020
Kids
Family
$0.00
In the best interest of the health and safety of all their valued visitors, Sydney Living Museums have temporarily closed as a precautionary measure to help minimise the risk of COVID-19.

There's so much on offer at Sydney Living Museums these Autumn school holidays! Sydney Living Museums is the perfect place for imaginations to run wild.

Egg-cellent Easter Trail

Celebrate Easter with the family by exploring Vaucluse House or Elizabeth Farm on an Easter-inspired kids trail!

Try your hand at an 'egg-cellent' range of activities inspired by traditional Easter games, including egg rolling, egg-and-spoon racing, a chicken hunt (of the non-chocolate variety) and a hot-cross bun ingredient challenge.

Get crafty at their Easter-inspired tinkering station and venture through the house. Meet their feathered friends at the Kindi Farm, find the mischievous baby chicks, and explore the kitchen garden – an Easter bunny's paradise. When you've finished your trail, you can claim your chocolate treat. Bookings are essential!
Where: Vaucluse House, Wentworth Road, Vaucluse, AND
Elizabeth Farm, 70 Alice Street, Rosehill
When: Sunday 12 April (multiple session times)
Cost: General (adults & children) $15.
SLM Members: get 20% off For more information, visit the website.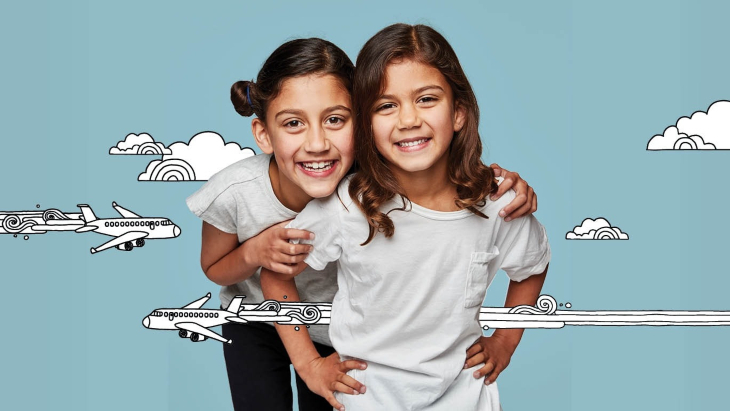 On The Move Workshop with James Gulliver Hancock
Kids will have a unique opportunity to work alongside a practising artist as they create their very own artwork inspired by the On the Move exhibition.

James will demonstrate simple techniques that will turn seemingly ordinary materials, including cardboard, paper, glue and coloured pencils, into an imaginative artwork. Bookings are essential!

Where: Museum of Sydney, Cnr Phillip and Bridge Streets, Sydney
When: Thursday 23 April, 10.30am - 12pm and 1pm - 2.30pm
Cost: Child $25. Adult $15. SLM Members: get 20% off
Experience the wonder of making your own food from scratch at Vaucluse House, Elizabeth Farm and Meroogal. Join them in the colonial kitchen to bake damper, learn how to churn fresh butter from cream, and make your own cool and refreshing lemonade out of fresh lemons! Explore the kitchen garden and then settle in to taste all the lovely things you've made.

This program will run in wet weather, so please bring appropriate clothing. Hat and sunscreen is recommended as part of this program is conducted outdoors. Please notify staff upon booking of any food allergies. Bookings are essential!

For more details about each venue, please see:
Vaucluse House Workshops
Elizabeth Farm Workshops
Meroogal Workshop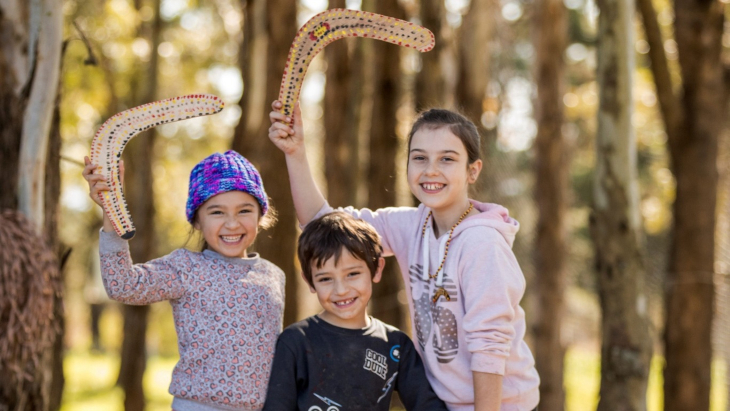 Boomerang! Decorate and Throw

Come to Rouse Hill Estate to meet the staff from Muru Mittigar Aboriginal Cultural & Education Centre, paint a boomerang, and experience the ancient art of boomerang throwing in their beautiful bush setting.
Boomerangs play a significant role in traditional hunting and ceremonies. They are sometimes used to tell the didgeridoo player when to start playing, to keep the beat and rhythm for dancers, to scare the birds out of the trees or for hunting kangaroos. Bookings are essential!

Where: Rouse Hill Estate, 356 Annangrove Rd.
When: Tue 14 April at 10.30am - 12pm, AND
Tue 21 April at 10.30am - 12pm
Cost: Child $25. Adult $15. SLM Members: get 20% off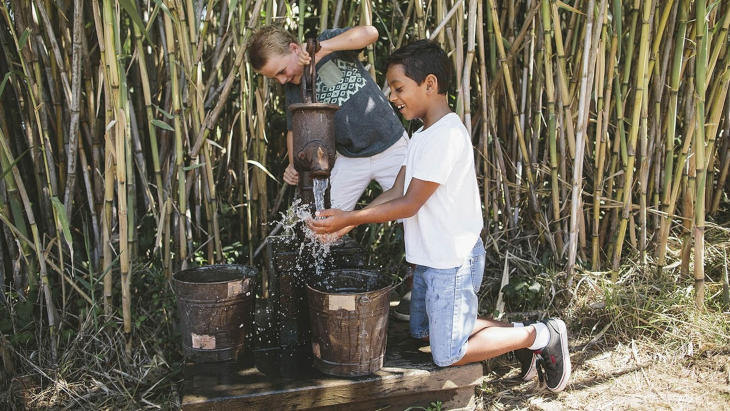 Earn Your Tucker: Rouse Hill House & Farm

The sun is up and it's time for kids to have fun and muck in to get the chores done. Help feed the chickens, collect the eggs, grind the corn, make the butter and pump the water. At the end of the program, you'll sit on the verandah for some well-earned tucker! For more information about activities, see HERE. Bookings are essential!
Where: Rouse Hill Estate, 356 Annangrove Rd.
When: Thu 16 April at 10.30am - 12pm, AND
Thu 23 April at 10.30am - 12pm
Cost: Child $25. Adult $15. SLM Members: get 20% off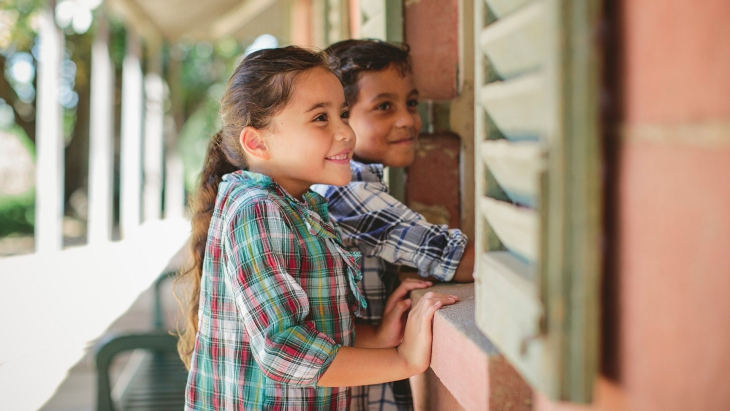 Family-Friendly Tours of Sydney Living Museums

These school holidays, unlock the secrets of Sydney LIving Museums' historic houses and museums with tailored tours for families, included with museum entry.

To make the most of the holidays they have also extended their trading hours, with many of our museums now opening for the entire school holiday period.

Where: Various venues
When: Sat 11 April – Sun 26 April 2020
See website for specific days & times for each museum
Cost: Free with museum entry
Tell them ellaslist sent you!