Free Puppy Alert!
Tue Mar 23 - Fri Apr 23 2021
All Ages
$0.00
Do you want to take home an adorable 8-week-old puppy? We've got just the one for you!
23 March is International Puppy Day and Assistance Dogs Australia are celebrating by giving away their adorable new 8-week-old pups to Australian homes who would love nothing more than to nurture these incredible animals until they're ready to help our most vulnerable citizens.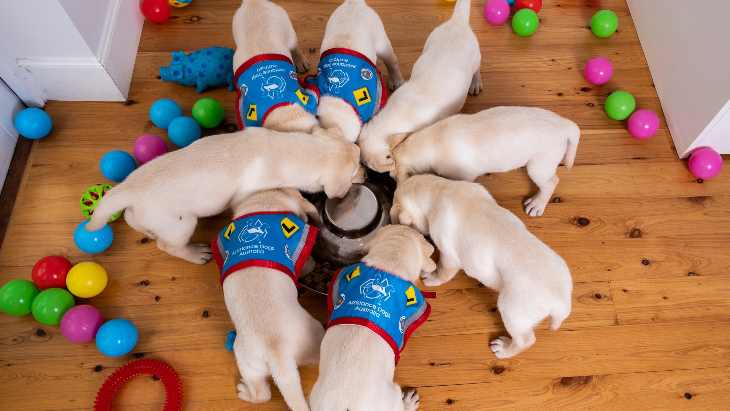 As a not-for-profit with no government funding, Assistance Dogs Australia relies on volunteers (aka Puppy Educators) to help them raise their new pups until they are ready to undertake their official training when they are over a year old. No ordinary pups, these clever canines have heroic futures ahead of them supporting our most vulnerable, from people with physical disabilities and children living with autism to those suffering from PTSD.
Do you have what it takes to be a Puppy Educator for Assistance Dogs Australia? Here are the key criteria for raising these heroic pups:
Be available for puppy classes and home visits.
Have regular access to a car to transport your puppy.
Allow the puppy to live and sleep inside the house.
Have a secure, fenced backyard, or an outdoor area.
Not leave the puppy alone for more than 4 hours a day.
Be patient, enjoy learning and playing games!
A police check is required, the cost will be reimbursed.
Families with children under five years old are ineligible.

All food and supplements, training equipment, and tick, flea & worming preventatives are covered by Assistance Dogs Australia. All snuggles are provided by the puppy.
To find out more about becoming a Puppy Educator for Assistance Dogs Australia, visit their website.
Tell them ellaslist sent you!