Free Gold Ice-Cream At Pitt Street Mall
Fri Mar 23 - Sun Mar 25 2018
Family
$0.00
What's more golden than a Golden Gaytime? A Pandora Jewelry gold-plated ice-cream, that's what!
On Friday 23 March, for three days only, Sydney-siders visiting the PANDORA Shine Hive will be able to experience the Pandora Shine collection displayed in the hive, and enjoy free edible gold ice-cream, between 12pm and 2pm on Friday to Sunday, while stocks last.
The hive will be popping up in a giant multi-sensory beehive in Pitt Street Mall to celebrate the launch of Pandora Shine, Pandora's new precious metal in 18k gold-plated sterling silver.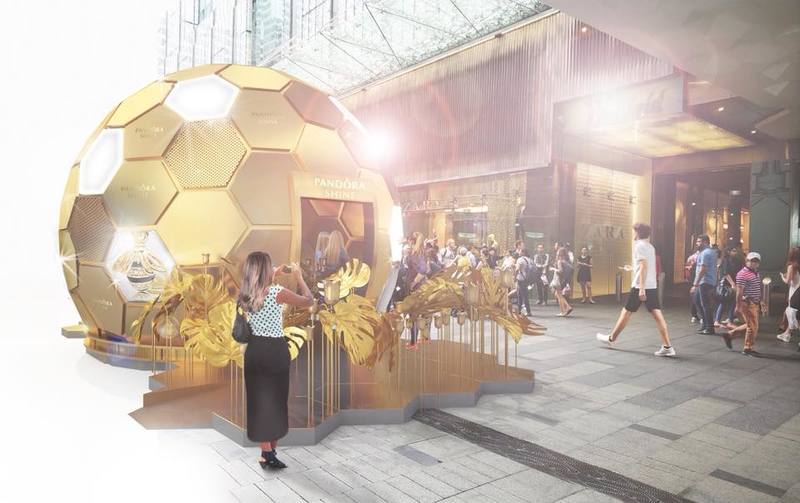 And because you can't get your hands on one of these without taking a photo of it, there will be a PandoraShine-themed gif booth set up so your picture will shine in all of its golden glory.
It looks almost too good to eat.... we said almost.
To discover more family inspiration, events and news click here.