Father❜s Day Long Lunch in Coogee
Sat Sep 02 - Sun Sep 03 2017
All Ages
$0.00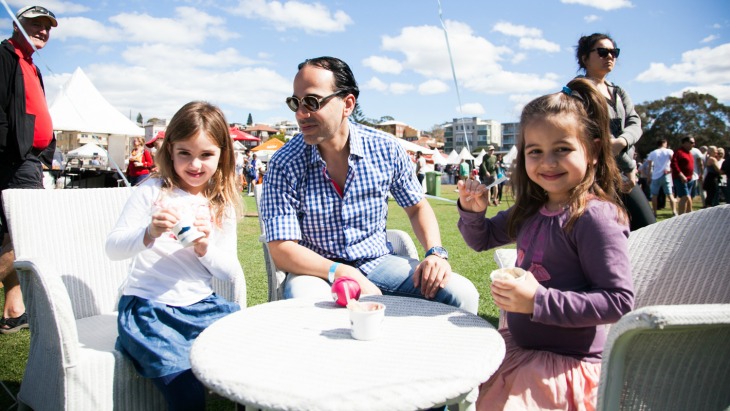 Celebrate Father's Day with delicious food and wine at the 2017 Taste of Coogee Festival!
Give dad, or the man in your life, something a little different this year - a day out at the Fathers Day Long Lunch by Coogee Beach!
Dad's tend to receive the worst gifts on Fathers Day. Usually it's a last minute dash to the shops or a homemade craft project from the kids. The top 5 worst Fathers Day gifts, voted by dad's, include: Man Spanx - Yes this is actually a thing. Cartoon Ties - Because no woman trusts a man who wears a tie with Bugs Bunny on it. Spray on Hair - Hair in a can for the bald dad in your life. Guaranteed to make him look creepy. Painted Pet Rocks - Sure they're cute when you're 4 years old, but useless. Nose Hair Trimmer - It's gross.
Instead, why not head on down to Coogee for the Taste of Coogee Food and Wine Festival, being held this September, on the first weekend of Spring. There will be more than 50 food stalls and trucks, workshops, artisan markets, wine tasting and even a beer brewery. The Father's Day Long Lunch is a sure fire winner with entertainment at the communal table. Grab a meal and a wine or beer, and soak up the sun whilst enjoying spending family time together.
Family friendly with meal options starting at just $10. Take a post lunch stroll along Coogee Beach for a relaxing day with Dad. COMPETITION - INSTAGRAM To celebrate Father's Day we are giving away a $100 voucher to one lucky family to spend at the Fathers Day Long Lunch. To enter, post a favourite photo of your dad, grandad, stepdad or carer, on Instagram, tag #coogeedads and @tasteofcoogee and tell us why he is the greatest dad of all time. Most creative wins!
Where: Coogee Oval, Brooke Street, Coogee
When: Saturday 2- Sunday 3 September 2017
Cost: Free entry, family meals starting for just $10
For more information, visit the website.
Tell them ellaslist sent you!