Event Cinemas Have Just Dropped $7 Movie Tickets!
Thu Jan 21 - Wed Jan 27 2021
Toddlers
Preschoolers
Kids
Family
$0.00
Event Cinemas want you and the kids to end the school holidays on a high note and have dropped the price of their family movie tickets to just $7!
With a fabulous line-up of kids' and family films currently showing at Event Cinemas, there's never been a better time to save big at the movies! But hurry - the $7 Event Cinemas ticket offer is only around until 27 January and only available on family films before 5 pm.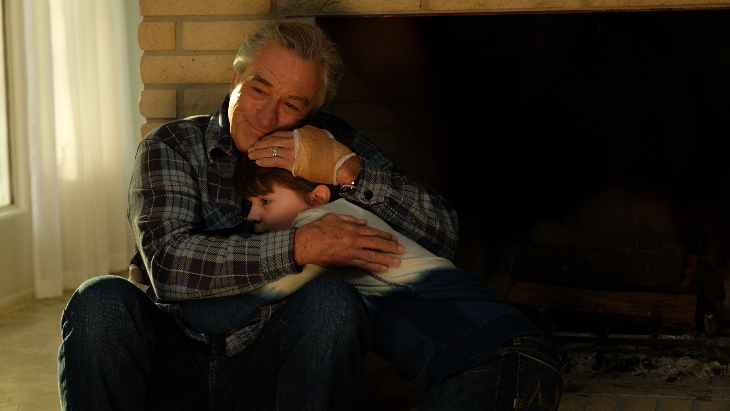 Here's what you and the kids can look forward to at Event Cinemas:
· The Croods: A New Age: The next chapter in the story of The Croods, the prehistoric family who are now being challenged by a rival family the Bettermans, who claim to be better and more evolved, starring the voices of Ryan Reynolds, Nicolas Cage, Emma Stone.
· The War with Grandpa: A family-friendly comedy starring Robert De Niro, Uma Thurman and Rob Riggle that sees Peter and his Grandpa face off when Grandpa Jack moves in with the family and Peter is forced to give up his most prized possession: his bedroom. Peter will stop at nothing to get his room back, scheming with friends to devise a series of pranks to drive him out. However, grandpa doesn't give up easily, and it turns into an all-out war between the two.
· Trolls World Tour: Poppy and Branch discover that there are six different troll tribes scattered over six different lands. Each tribe is also devoted to six different kinds of music -- funk, country, techno, classical, pop and rock. When rockers Queen Barb and King Thrash set out to destroy the other music, Poppy and Branch embark on a daring mission to unite the trolls and save the diverse melodies from becoming extinct.
· A Gift from Bob: A struggling street musician finds himself the target of an animal welfare investigation that threatens to take away his beloved cat at Christmas.
· Dragon Rider: An animated fantasy that follows the story of a young silver dragon teams up with a mountain spirit and an orphaned boy on a journey through the Himalayas in search for the Rim of Heaven.
· Maya the Bee: The Golden Orb: When Maya and Willy bust out of winter lockdown early they are catapulted headfirst into a top-secret mission! Entrusted with the care of a sacred orb, Maya and Willy team up with their old pals, Arnie and Barney, to deliver it to its new home atop the mysterious Bonsai Peak.
· Dreambuilders: One night Minna discovers a world behind her dreams, where dream builders create our dreams on theatre stages. Young Minna misuses her newfound ability to create and control other people's dreams to teach her bothersome stepsister a lesson.
· The Elfkin: Baking a Difference: The legendary Elfkins of Cologne were gnomes secretly helping craftsmen at night until they were ousted by a tailor's malevolent wife 200 years ago. This is the story of their return.
Visit the Event Cinemas website for showings and more information.
Tell them ellaslist sent you!