BIG W Is Giving Away Millions Of Free Sesame Street Kids Books
Thu Feb 18 - Thu Apr 15 2021
Preschoolers
$0.00
Big W free books - that's four works we love to hear! Nothing gets kids reading like seeing their favourite characters gracing the pages, and the beloved Sesame Street crew including Elmo, Grover, Big Bird and The Cookie Monster is about to make storytime more exciting - and accessible - for young learners! A series of heart-warming stories around individuality, dreaming big and understanding differences are about to be released in BIG W stores, and the best part is the books will be absolutely FREE.
The Big W free books campaign means more than 2.6 million Sesame Street books will be available to Australian families at no cost with no purchase necessary.
BIG W Free Books for Kids program is set to return on 18th February 2021, in partnership with Sesame Workshop - the non-profit educational organisation behind Sesame Street whose mission is to help kids grow smarter, stronger, and kinder.
"Reading is one of the most important and engaging tools to help with a child's development and BIG W is proud to partner with leaders in learning and literacy to deliver a collection of books that will not only teach kids valuable lessons about the world around them but also foster a love of reading. The extension into video recordings and Podcasts also means families from all over Australia can enjoy these stories together." Teresa Rendo, BIG W's Acting Managing Director said about the initiative.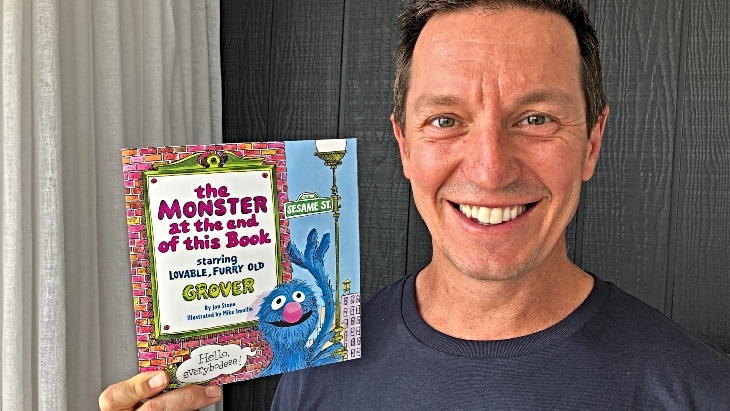 You can also tune in to the BIG W YouTube channel to see famous faces like Olivia Newton-John, Rose Byrne and Rove McManus hosting weekly storytime sessions with one of the eight books.
In addition to the millions of Big W free Sesame Street books being given away in stores and via streaming options, BIG W is further committed to making books for early learning accessible to even more Australians by donating another 40,000 to the Australian Literacy and Numeracy Foundation and Good360 Australia for families living in remote and rural areas, and communities in need.
Where can you get the Big W free books? Aussie families can collect each of the eight Big W free books from all BIG W stores weekly starting Thursday 18 February with no purchase necessary (available nationally while stocks last).
Where: BIG W stores nationally
When: Big W free books kids off on 18th February 2021 for 8 weeks
Cost: FREE
Get for more information at BIG W Free Books for Kids.
Tell them ellaslist sent you!