Holiday Fun at Museum of Applied Art & Science: Spring Holidays 2018
Sat Sep 29 - Sun Oct 14 2018
Family
Holiday Workshop prices vary: check website
There's so much to do at Museum of Applied Art & Science's three venues this Spring school holidays: Powerhouse museum at Ultimo, Sydney Observatory at Millers Point and Museums Discovery Centre at Castle Hill.
Unleash your inner fashion designer at KID COUTURE at the Powerhouse Museum this Spring school holidays.
Children and their families can create their own wearable fashion pieces using paper, fabric and recycled materials. Bring in an old piece of clothing and transform it into something new – perhaps an old shirt can become an amazing new headpiece with a few stiches, some buttons and a little imagination?! Children under 5 can explore and play with dress-ups and fabrics in the dedicated tactile zone.
Free for children aged 16 and under, complimentary with general admission to the museum for adults. Learn more HERE
Where: Powerhouse Museum, 500 Harris Street, Ultimo
When: 29 September - 14 October 2018
Cost: FREE (Under 17yrs)
Holiday Workshops
Full day and two-hour workshops for kids aged 6+! From Minecraft, electronics and game design, to songwriting, movie making for YouTube plus workshops for families to get creative together. Plus get messy with science, become a cartoon puppet master, be a graphic designer and design and discover the secrets of augmented reality with Scratch. 
Book online HERE.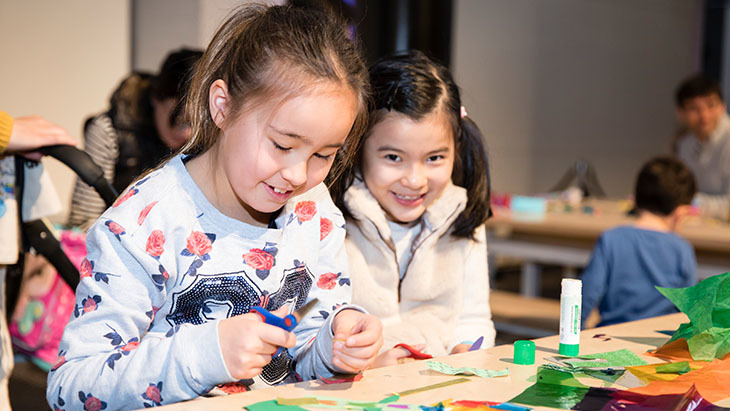 Get ready to go a science journey at Extravaganza: Sci Art at Sydney Observatory.
Visit Sydney Observatory to peer through telescopes and binoculars with our expert guides and learn how you can build your own scientific investigations at home. Get set for a moonwalk at our Astronaut Obstacle Course, explore the solar system at the gravity table and launch with space themed arts and crafts. Budding archaeologists can unearth the Observatory's historic site and grounds at our dig pit.
 Learn more HERE.
Where: Sydney Observatory, 1003 Upper Fort St, Millers Point
When: Extravaganza: Sci Art; 10 October; 10am-1.30pm
Cost: Child (4yrs+) $15; Free entry for parents & carers (max. 2 per child). Planetarium session (additional $5/participant)
Holiday Workshops
Join Sydney Observatory for workshops where you can become a space scientist for the day by building your own rocket, or explore Minecraft, electronics, game design, song writing, movie making and more. Book online HERE.
Day and Night Tours
Explore the skies with day or night tours at Sydney's oldest Observatory! During the day, look through our safe solar telescope. You might see the Sun, bright stars, the Moon or Venus! Evening tours operate each night, and include stargazing through our amazing telescope domes. Book online HERE.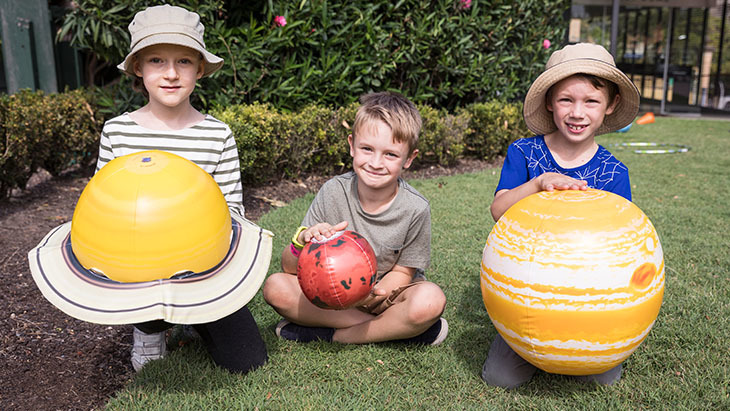 Enjoy a family day out at the Museums Discovery Centre Family Day.
Join in an array of hands on activities exploring the collections of the Sydney Living Museum, Australia Museum and Museum of Applied Arts and Sciences. Kids of all ages can explore the mechanics of flight by crafting their own paper planes in the engineering zone, or investigate architecture using a range of Lego, Meccano, block and construction materials.
Learn more HERE
Where: Museums Discovery Centre, 170 Showground Rd, Castle Hill
When: 12 October 2018; 10am-1pm
Cost: FREE
Holiday Workshops
Book for 2-hour creative workshops where kids can experiment by making moving creations, programming their own rover, experimenting with electronic design and much more. Family workshops also available. Book online HERE.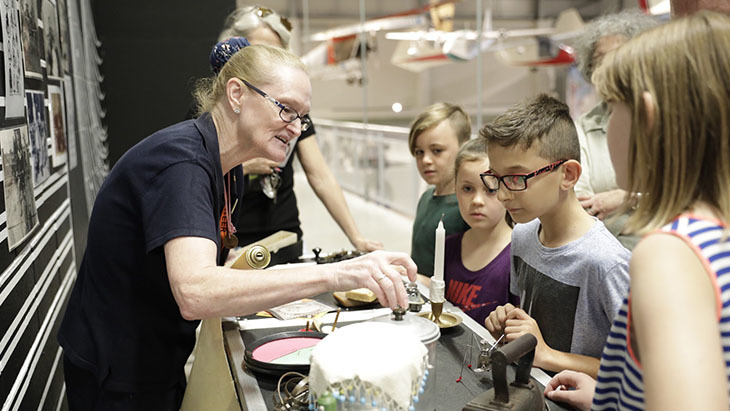 Tell them ellaslist sent you!