Woollahra Council Birthday Party Venues for Hire
Woollahra Council Birthday Party Venues for Hire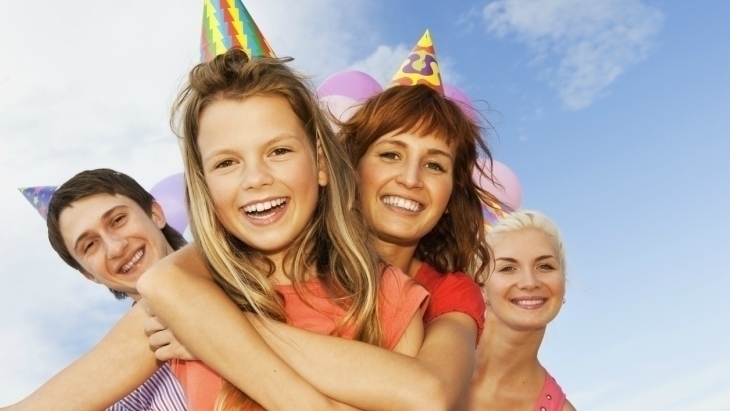 Woollahra Council in Sydney's eastern suburbs has a range of halls and venues for hire. These are located across the municipality and are suitable for children's birthday parties, private functions, recreational and community activities.

Rose Bay Cottage
Rose Bay Cottage is ideal for use by young children (0-5 years) and families. It is fully enclosed by a child safety gate, has a soft-fall synthetic grass area, sunshade, indoor space, kitchen facilities and grassed area.
Maximum capacity: 35 (includes adults and children)
Hours: Available 9am to 8pm seven days a week. Children's party session times are 9am – 12:30pm or 1pm – 4:30pm.
Address: O'Sullivan Road, Bellevue Hill NSW 2023 (enter via the Woollahra Golf Club Car Park) Read More about this Venue

Cooper Park Community Hall
Cooper Park Community Hall is a popular party venue for children of all ages. There is a large hall with kitchen facilities and access to a public playground area and park at the rear of the venue. Areas of Cooper Park may be hired in conjunction with the venue to allow for the use of jumping castles, animal farms and pony rides.
Maximum capacity: 70 (includes adults and children)
Hours: 5:30pm to 9pm Fridays, 9am to 9pm Saturday and Sunday (and some school holiday periods). Children's party session times are 9am – 12:30pm, 1pm – 4:30pm or 5pm – 9pm.
Address: 12 Cooper Park Rd, Bellevue Hill Read More about this Venue

The Gunyah
The Gunyah (previously known as Vaucluse Scout Hall) is a historical sandstone building with a large hall, kitchen facilities, off-street parking and a small deck backing onto bushland. It is suitable for children's parties for all ages, and other private functions.
Maximum capacity: 70 (includes adults and children)
Hours: 5:30pm – 11pm Monday to Fridays, 8am to 11pm Saturday and Sundays. Children's party session times are 9am – 12:30pm, 1pm – 4:30pm or 5pm – 9pm.
Address: 335 Old South Head Rd, Watsons Bay Read More about this Venue

Sherbrooke Hall
Sherbrooke Hall is ideal for birthday parties for children aged 3 - 10. It is located in the Hugh Latimer Centre at Double Bay and features one large hall with kitchen facilities and has access to Foster Park Playground.
Maximum capacity: 100 (includes adults and children)
Hours: 8am – 9pm every day. Children's party session times are 9am – 12:30pm, 1pm – 4:30pm or 5pm – 9pm.​
Address: 512 New South Head Rd, Double Bay NSW 2028

For more details, including photographs, locations and rates or to book a venue, visit www.woollahra.nsw.gov.au/services/venues or contact the Venue Coordinator on 02 9391 7170 or [email protected]
Reviews
interested in hiring the Cooper Park Community Hall on or around the 8th October
I will suggest your place for kid's party. Specially, I will choose Rose Bay Cottage because of its open space.
Kids Birthday Venues Sydney
I like to book The Gunyah party venues for my baby's birthday party because it has more capacity and many facilities like large hall, kitchen, off-street parking and more.