Kids Club Early Childhood Learning Centres (0-5yrs)
Kids Club Early Childhood Learning Centres (0-5yrs)
Kids Club operate Six-Star Early Childhood Learning Centres in Sydney and Canberra and endeavour to ensure all your child's needs (physical, emotional and psychological) are fulfilled.

Kids Club are an award-winning early learning provider endeavouring to provide every child with the best start, experienced educators and a fruitful and fun daily experience. Kids Club Centres offer amazing indoor and outdoor learning environments and a holistic, play-based education.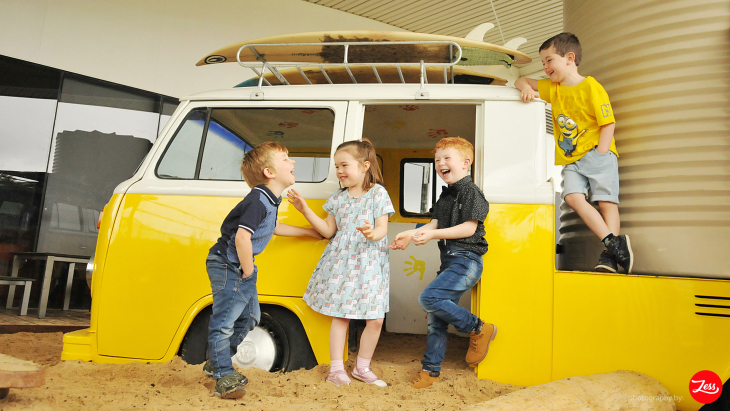 Your child is taken care of by experienced educators with new learning frameworks and enjoys fresh nutritious meals created by Global Children's nutrition expert Annabel Karmel and prepared daily by our expert chefs. For further information, please read article HERE.

Kids Club's Education for Life Program has been crafted to cater for your child's key development stages and covers 7 learning areas, which include:
Exploration: Your child's exploration is a powerful source of learning! We encourage your child to be inquisitive, exploratory of the world around them and use their inherent sense of wonder to make their learning fun, enjoyable and relatable.

Community & Culture: offers children a way to learn & develop the skills to become emotionally intelligent and aware of others. This component exposes children to learn about different cultures, languages, communities and much more.

Self-Identity: Self-awareness and self-worth are complex emotions we begin to teach your children about from the moment they start with us at Kids Club. The Self-Identity component is to support your children in feeling comfortable to express themselves.

Mind and Body: Mind and body is all about your child's wellness, physical and mental health. Mind and Body include physical literacy as well as yoga, meditation and mindfulness.

Scholastics: The scholastic component works on developing on your child's academic skills, from our babies' room to Pre-School to support your child in their transition to Primary Schooling.

Creative: Creative skills are fast becoming mandatory in the modern world we live in. Our Creative pillar encourages children in an array of activities, including arts & craft, dance, role-play, self-expression and much more.

Thinking Skills: The thinking skills component offers a structured approach to your child's cognitive and intellectual development. We use intentional teaching times to hold meaningful learning experiences with purposeful materials such as puzzles, Lego, concentration and memory exercises.

Where to find us? Come and see the difference for yourself:

Kids Club Clarence Street, Ground Level 83 Clarence Street, Sydney 2000
Next to Wynyard Station
Hours: 7:30am – 6:30pm
Kids Club Elizabeth Street, Tower A, Ground Level 260 Elizabeth Street, Surry Hills 2010
Next to Central Station
Hours: 7:30am – 6:30pm
Kids Club Northern Beaches, 1 Middelton Road, Cromer 2099
Hours: 7:00am – 6:30pm
Kids Club Rosebery, 823 Botany Rd, Rosebery 2018
Hours: 7:00am – 6:30pm

Kids Club Macquarie Park, 45 Epping Road, Macquarie Park 2109
Hours: 7:00am – 6:30pm

Call Kids Club today (8.30am-5pm) on 02 96514218 or send an email to book a tour, register your interest, or to discuss your child's individual needs.

Find us on Facebook or visit the website any time to discover a range of childcare and early learning resources designed to support you!